The 21 Best Small Patio Ideas on a Budget
House is a place where a person dwells and spends much of his time. A well-kept and well-decorated house has never failed to attract the human perception. In a house also, there is one certain place...
House is a place where a person dwells and spends much of his time. A well-kept and well-decorated house has never failed to attract the human perception.
In a house also, there is one certain place where a person likes to spend most of his time.
One such place is a patio. Many people like to create patios where they can spend their time with family or friends after a hectic day.
And in your journey of creating your dream patio, the budget should not be an issue. It is possible to create a budget-friendly patio that is unique, admirable as well as eye captivating.
Here are a few small patio ideas on a budget that everyone will love.
1. Classic Patio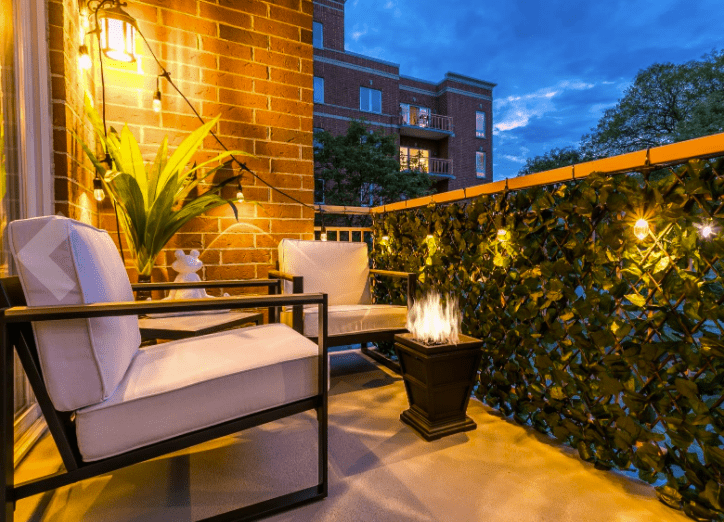 A budget-friendly patio can be made by using minimum things such as light furniture and fairy lights. It is an example of a classic and cost-effective patio.
Small Patio ideas on a Budget People who have wooden houses or apartments can use this kind of small patio idea to create a space where they can spend their quality time. If you are wondering how to create small patio ideas on a budget, then this is the perfect example for you.
The furniture will complement the wooden house, and fairy lights will add liveliness to the patio. You can add more accessories to the patio as per your budget and the space available.
2. Elegant Patio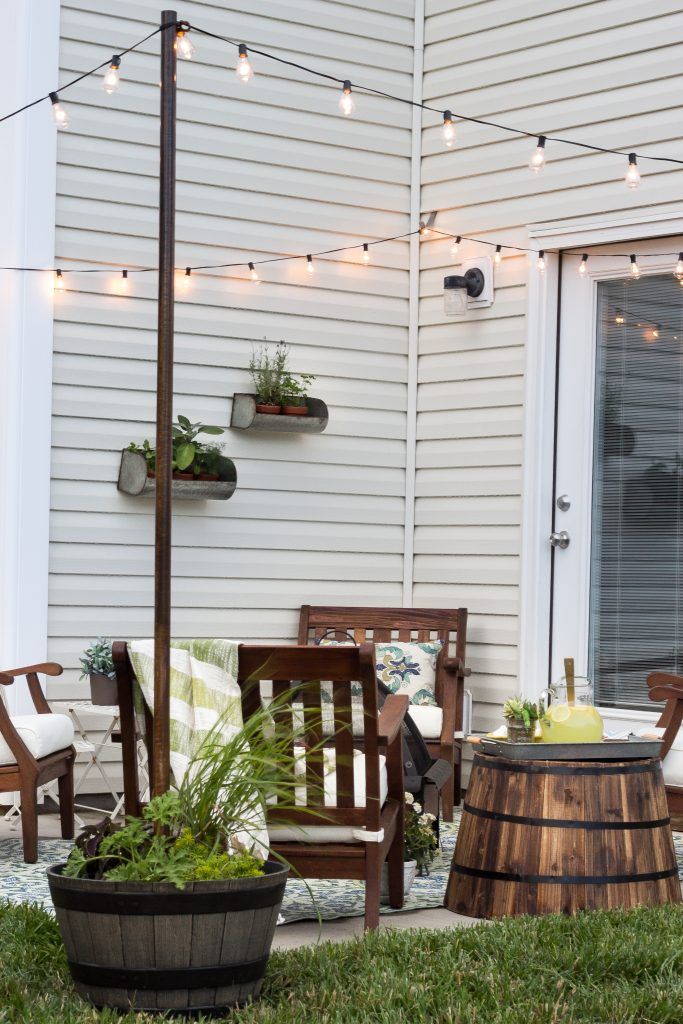 Another example of a small-budget patio idea. This patio is created just by using wooden furniture, yet it looks so elegant and complete. To cover up the open space, a matching carpet can be used. This patio idea is suitable for open spaces and perfect for enjoying your morning with your family sipping morning tea or coffee. It has an advantage over other patios as it has a modern as well as a minimalist look.
So, what to wait for? If you, too, have an open space in your house, decorate it using minimum furniture and accessories as per your wish to add elegance to the patio.
3. Minimalistic Patio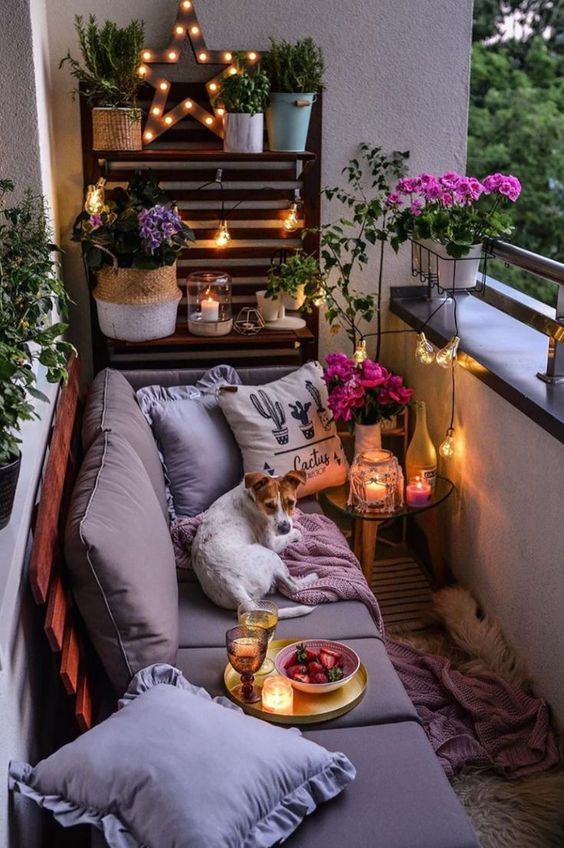 This is a small-budget patio idea for people owning apartments or small spaces to utilize as a patio. It isn't too expensive as it utilizes minimum material but gives the look of a very comfy and cozy place to spend leisure time. This mesmerizing look is just created by using a sofa, cushions, and mat, which has enhanced the beauty of this normal-looking space, making it attractive.
The look is complete even without adding the fancy wooden rack and other decorative stuff, but to get a dreamy look, you can add fairy lights. Placing flowers on the patio will add life and aroma to the patio.
4. Patio for Open Spaces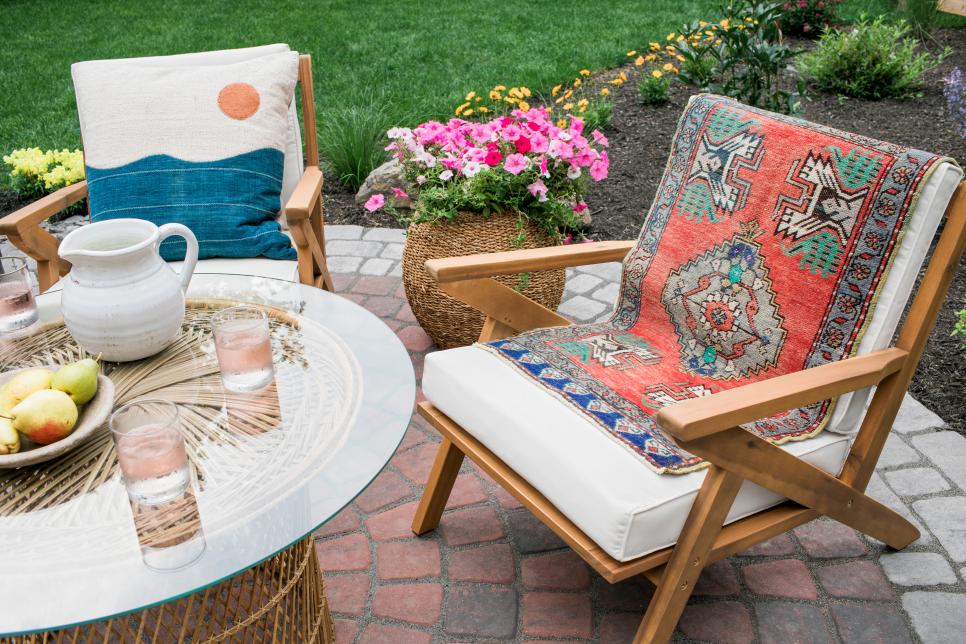 This is one of the small patio ideas on a budget. It is ideal for houses with open spaces. It is possible to create such a fascinating patio by using the minimum furniture and accessories. >Cane furniture isn't too expensive; hence, using cane furniture on your patio can help you in making a budget-friendly patio.
Adding a white table will complement the wooden furniture giving the patio a modern as well as an elite look. Other accessories like flower pots can be added per the user's convenience. Overall this is one of the ideas worth considering when planning for a budget-friendly patio.
5. Patio with Bistro Sets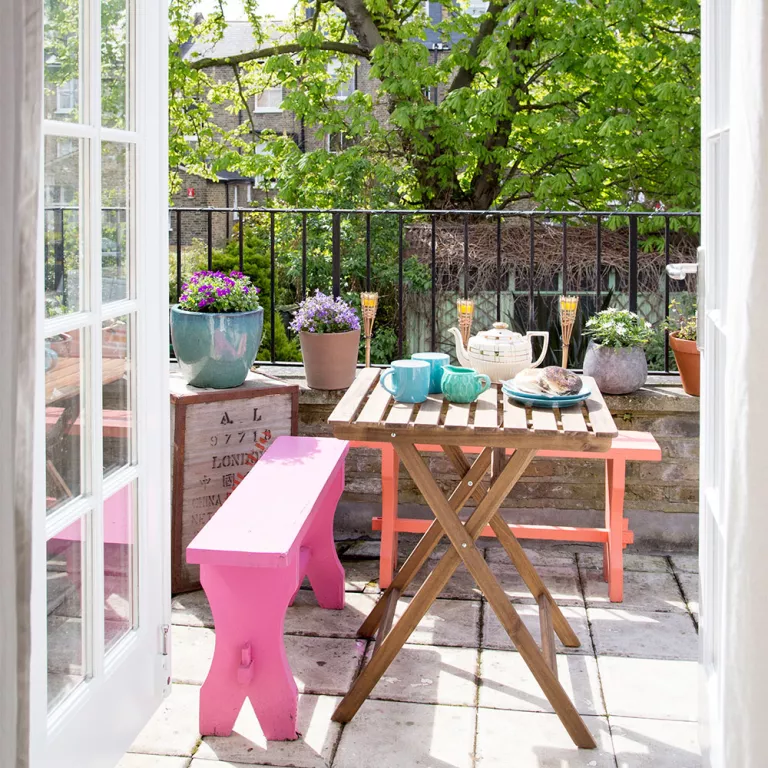 This is one of the small patio ideas on a budget created by using petit bistro sets, which aren't too expensive and are easily available. It can be used in both apartments and homes. Bistro sets can be a good choice while designing a patio for couples as they involve only two chairs and a table, thus do not take much of the space.
Apart from this, they are available in different patterns and designs that people can choose on their own. Hence, if you live in a nuclear family, then the petit bistro set patio idea is an idea worth considering at least once to replace an old and dull space with something creative and unique.
6. Patio with Minimal Furniture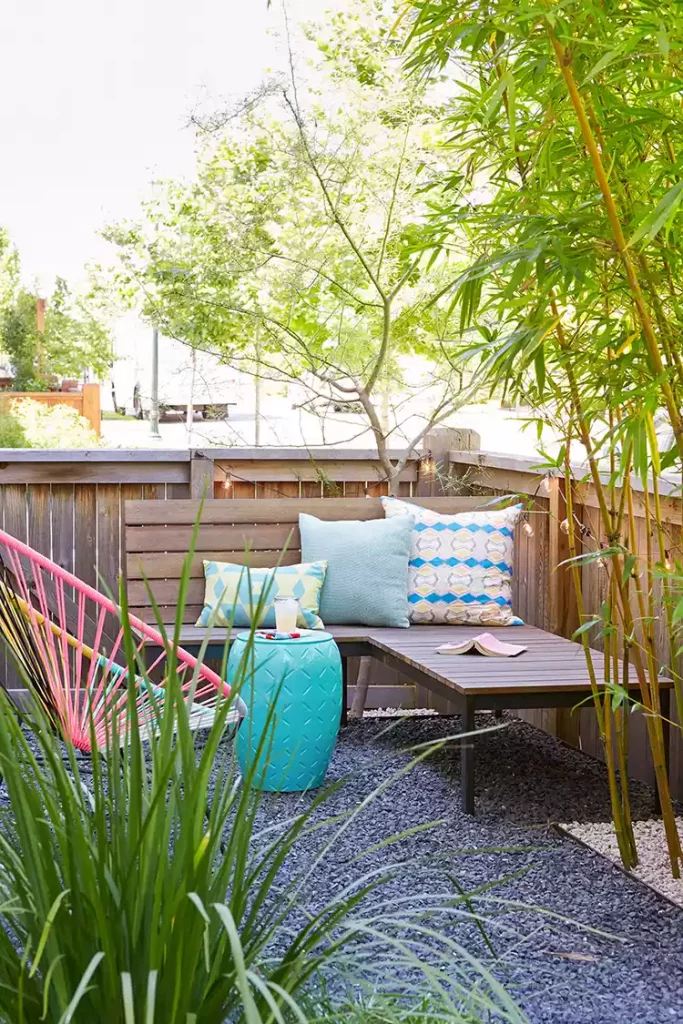 If you are wondering how to create a classic and budget-friendly patio, then this idea is for you. The furniture placed here eliminates the need for separate chairs. The use of a bench is a smart way to save money and space. The use of carpets has completed the look of the patio. By using suitable accessories, a modern look has been achieved and made praiseworthy.
No one will ever get the idea of how you have created such an eye-captivating patio within the budget. To complete the look of this patio, you can place indoor plants, which will make this place more attractive. Fairy lights can be added to illuminate the place in the night.
7. Patio with Plastic Furniture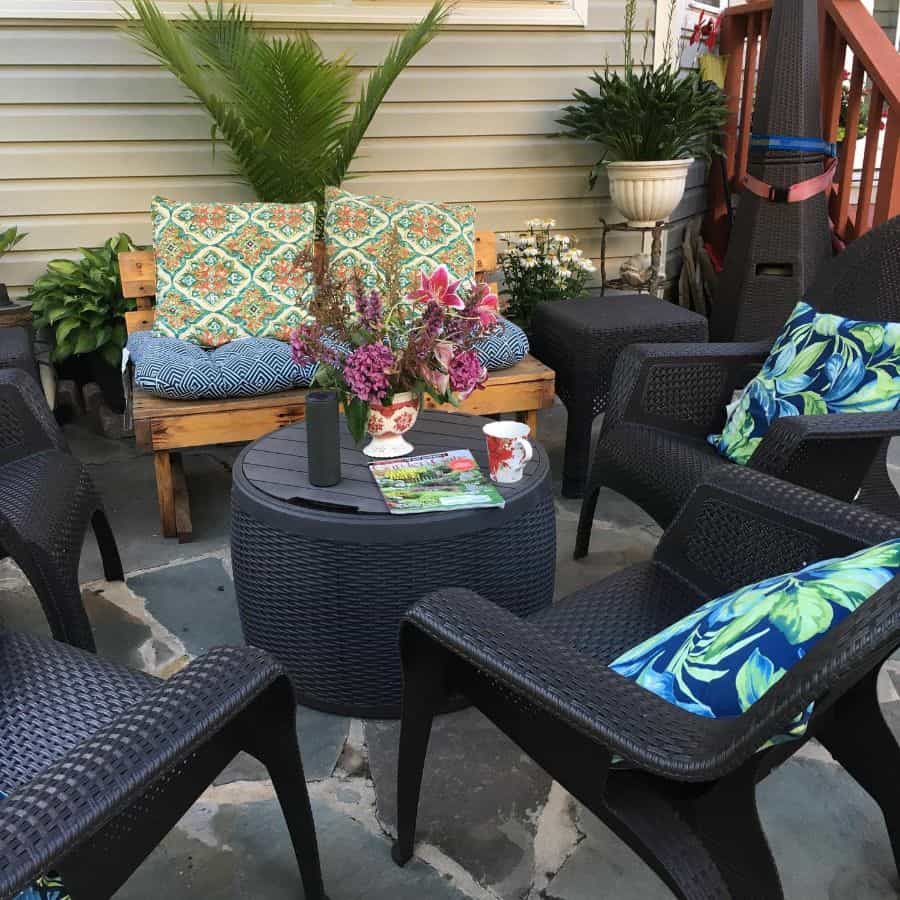 It is possible to create small patio ideas on a budget using plastic chairs and complementing furniture. Plastic furniture holds an advantage over wooden furniture, and that is it won't be affected by rain. This makes it highly recommendable to be placed even in an outdoor area that is prone to receive rain. Also, plastic furniture is more durable and requires minimal maintenance in comparison to other furniture materials.
You can experiment with the color, pattern, design, and texture of the plastic furniture to achieve the desired look. There is a wide variety of options available in the market which you can use to create your unique and creative patio.
8. A Patio for Two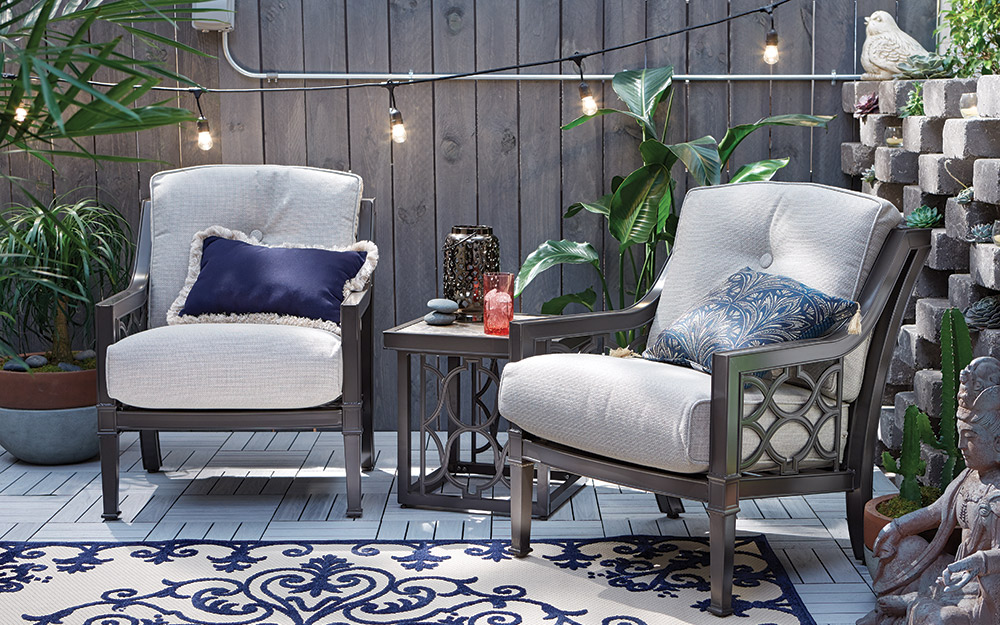 What can be better than sips of coffee amidst the rain? Well, such a look is completely achievable via a patio. Plastic or wooden chairs or a sofa for the wooden variant; one can always opt for this look. This look can be completed with a matching table, and the table can be decorated with beautiful embellishments like vases or paperweights, or an ashtray.
This combination is perfect for the forthcoming monsoons to munch corn while gazing at the showers. On top of it, consideration of lights like fairy lights or low-watt bulbs for a dreamy visual is definitely a treat to the eyes!!
9. DIY Patio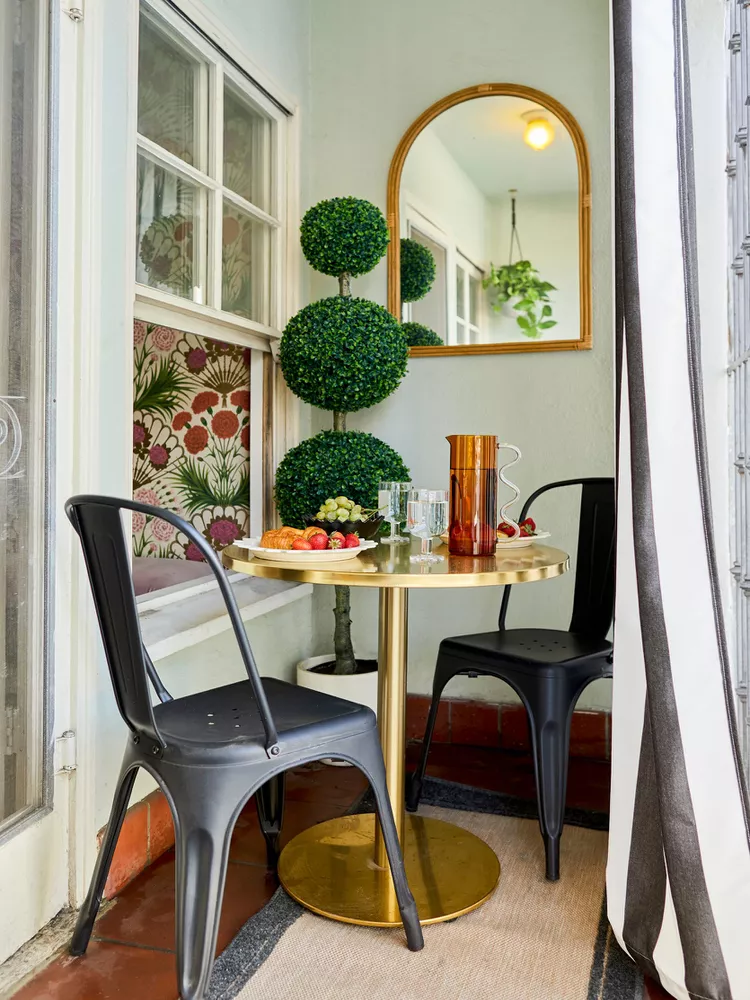 This is a perfect example of budget-friendly as well as an exciting patio to spend a wonderful evening with friends or family or to spend a day watching the rain. The things are organized in such a way that they are able to highlight even the smallest corner of the patio. The thing that needs attention is the fact that all this is just achieved by using a table and contrasting chairs. No heavy accessories have been added to create this look.
Thus this is amongst the friendly ideas that one can consider while creating or designing their patio. People who love privacy can also use matching or contrasting curtains to fulfill their purpose.
10. Cozy Patio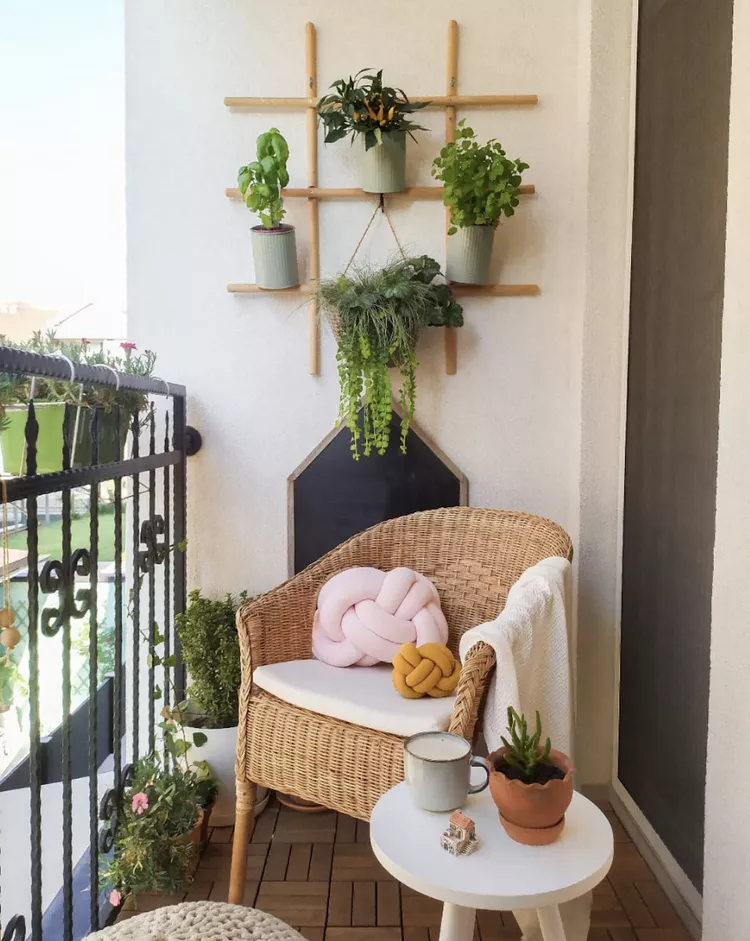 For working professionals or students who live alone in an apartment, this kind of patio would be best. What's better than a cane sofa accompanied by a white or black small stool? Plant lovers can pursue their passion by decorating their small patio with indoor plants. Plants placed in different places on the patio enhance the beauty of the patio and could accompany you so that you do not feel alone.
Moreover, since it makes use of minimum accessories, it will easily fit into the budget also. Therefore, people willing to create small patio ideas on a budget can consider this particular idea. It is ideal for apartments that have small balconies or outdoor spaces.
11. Outdoor Patio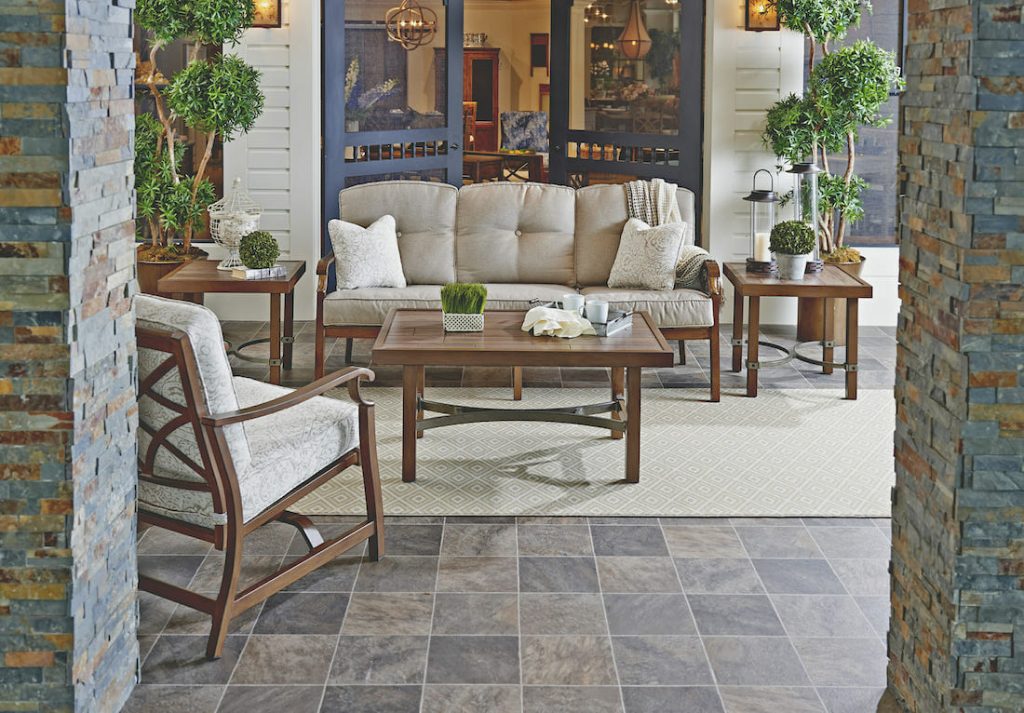 For houses with joint families, this kind of patio would be perfect. It can serve as a place where they can hold family gatherings and spend time chit-chatting. It doesn't involve the use of any costly furniture or decor items and hence is a budget-friendly- place to spend time with family. Neither does it involve the use of any decor item; still, it goes perfectly with the background. It is complete only with the use of the sofa set.
It utilizes the open space efficiently and adds a cozy look to the monotonous-looking open space and is also amongst the most popular small patio ideas on a budget for joint families.
12. Small and Cozy Patio for Two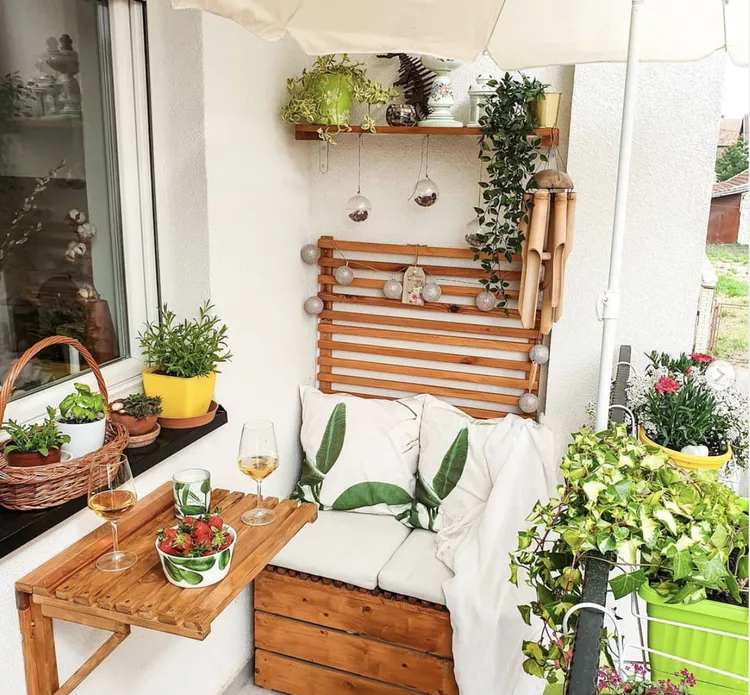 Another example of a small patio idea on a budget for a nuclear family or a person living alone in small apartments. Using the smallest piece of furniture is enough to fill up the space as this is a small balcony. People who live in small houses many times run short of ideas to recreate the boring areas of their apartments to spend leisure time.
You can add indoor plants to enhance the beauty of the place. Adding fairy lights will bring life to this patio, especially during the nighttime. Overall this comfy patio idea will fit into everyone's budget and become that corner of your house that you will never want to abandon.
13. Small Patio Ideas on a Budget for Balconies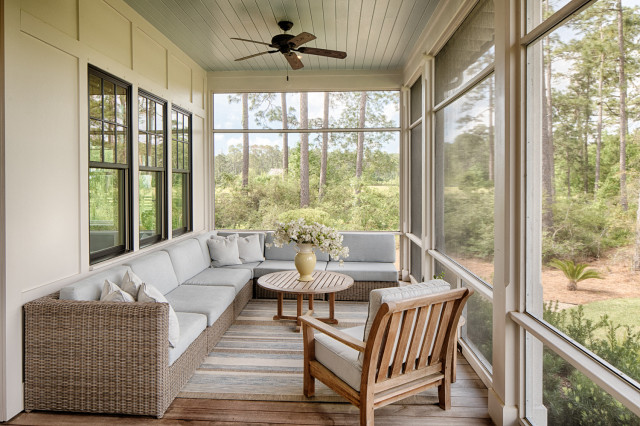 People owning large balconies can also create a budget-friendly with the use of minimalist furniture and accessories. The use of selective items will help in creating small patio ideas on a budget. Having a large space doesn't mean you need to spend a lot of money to renovate or recreate the place. You can recreate any place using the least furniture and still give it a complete look.
For spaces like these, covered with glass doors, minimal furniture is enough to add grace to it. The choir sofa set shown in the image is not at all expensive and fits everyone's budget. People who wish to add more things to it can consider adding indoor plants to it.
14. Patio for Gatherings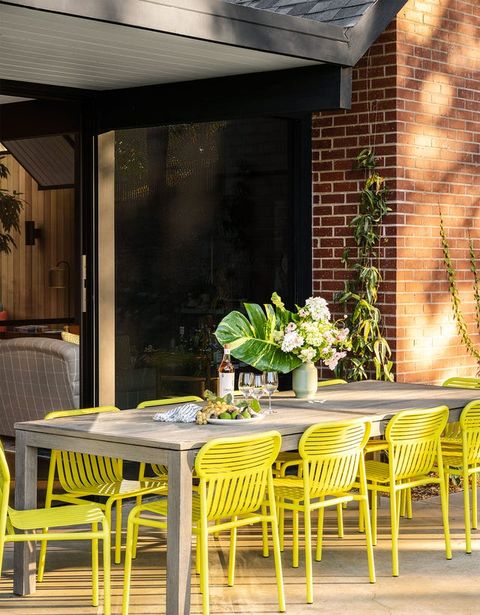 Another example of an inexpensive patio idea for joint families. People who have open space in their houses can use it in this way to make the place look amazing. To create this patio, you just need a table and some chairs. It's best to use plastic chairs since they are placed in an open space. Plastic has versatile options and is a budget-friendly option too.
Not only this, plastic furniture won't be affected by the rains, so it serves as the best choice for outdoor patio ideas. One can easily create this kind of patio with the minimum budget and effort, and the look created in the end will leave you amazed, making you feel happy and proud.
15.Patio Idea for Garden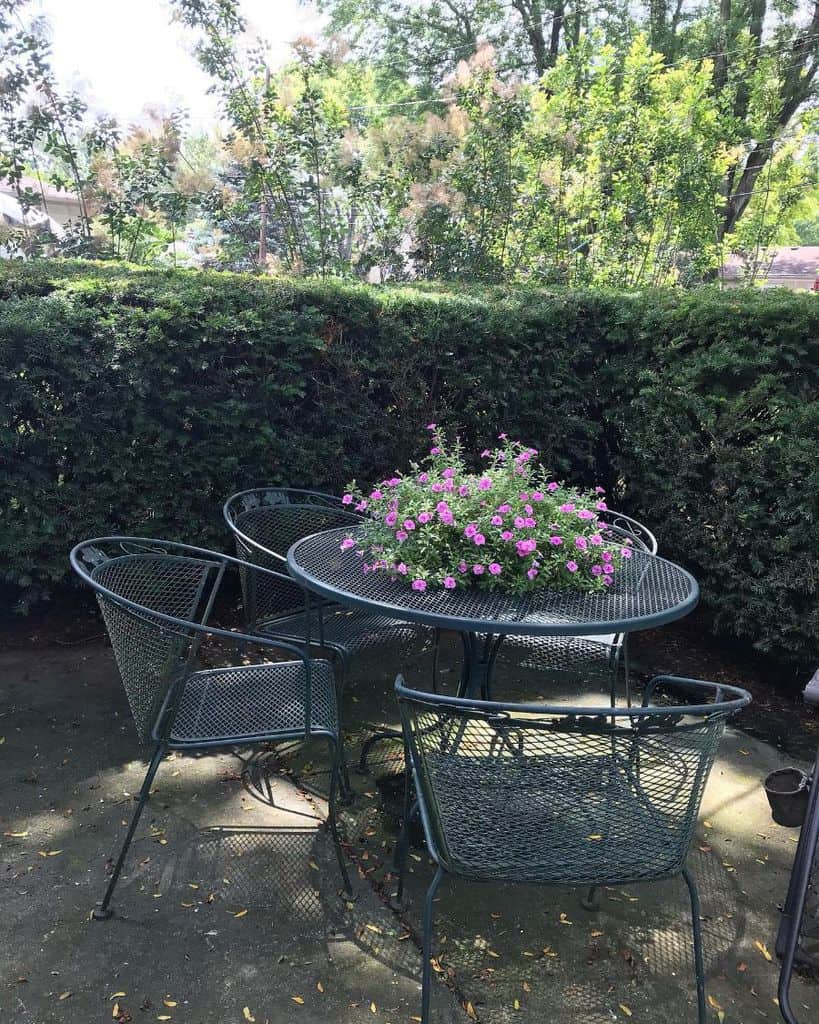 People who

You can experiment more with the design and color of the furniture and accessories you want to add to the patio to get the desired look.
 16.Vintage Patio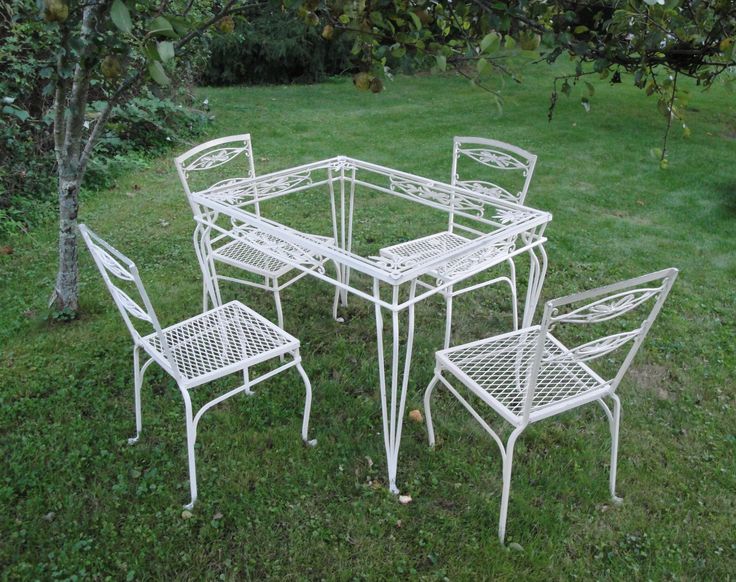 It might look a little surprising, but it is possible to create this vintage-looking patio under budget. Yes, you can create this kind of vintage look for your patio. For people who love vintage looks and want to recreate them but hesitate because they don't have a budget, then this idea would be best for them. Another fascinating thing about these patios is that you don't need extra accessories to achieve the final look. 

All you need is this vintage furniture, and then you can create your dream patio. People who want to add more items to it can add matching accessories as per their wish to add more details to the patio.
17. Cute Patio for Two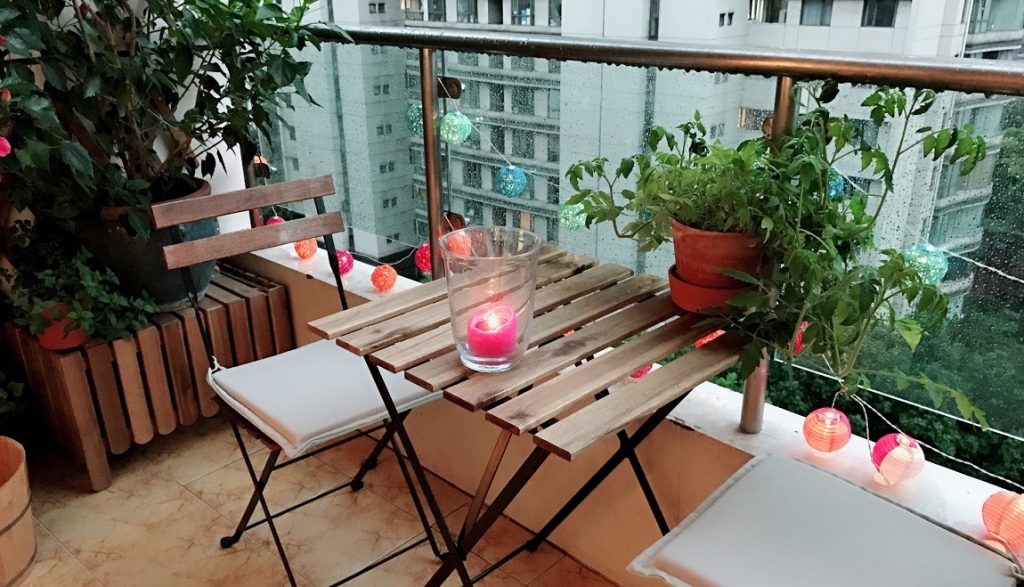 Another example of a cute and creative patio for two.This kind of patio is apt for small apartments where there is not enough space to create a grand patio.One can decorate this patio using fancy lights, outdoor plants, and fairy lights.

The use of this petit bistro furniture has changed the look of this boring-looking balcony and has transformed it into that corner of your apartment where you can spend quality time with your companion. Adding indoor plants, cushions, and carpets will also enhance the look of this patio. People who prefer privacy can add curtains to fulfill the purpose.
18. Lower Deck Patio Idea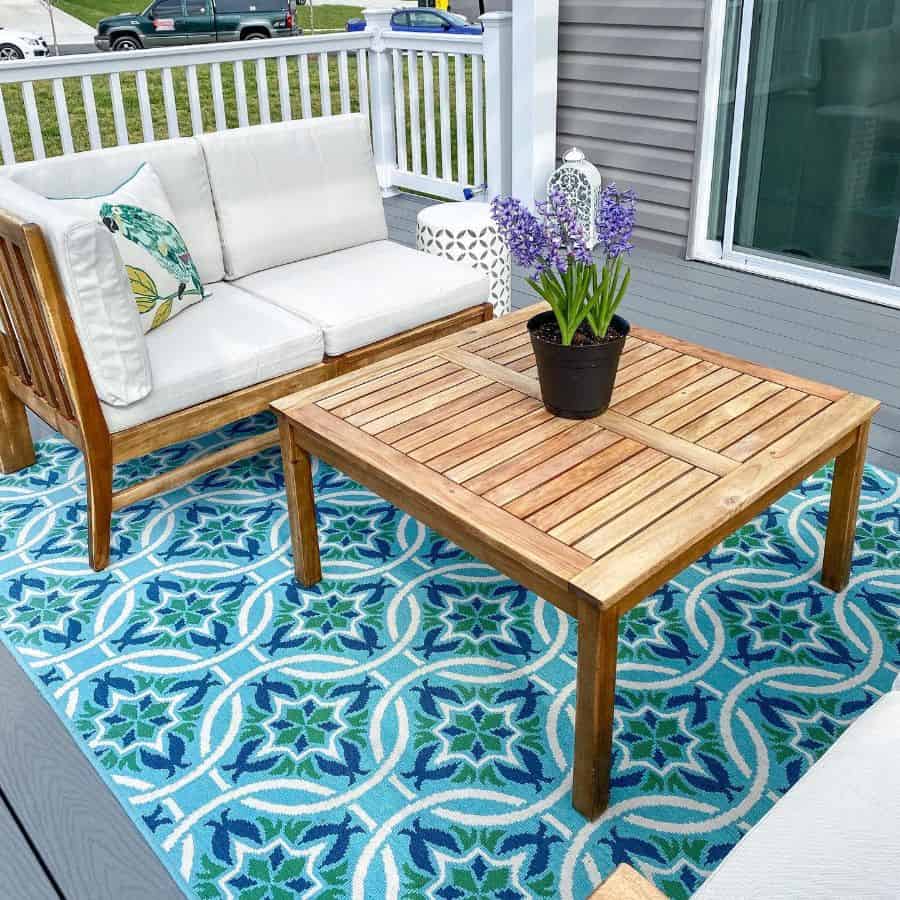 The amount of material used in the furniture plays a crucial role in determining the cost of the furniture. If we place furniture that is the least expensive, we can undoubtedly create a budget-friendly patio. The lower deck has made it possible to cut the furniture cost; hence people looking for small patio ideas on a budget can consider this idea.

It won't affect the look of the balcony and will complement the smaller patios. Adding a vibrant color carpet will enhance the look of the patio. Adding other things, such as outdoor plants, will make the place livelier, as plants have the capacity to make any dull-looking place look bright and elegant.
19. Restaurant-Like Patio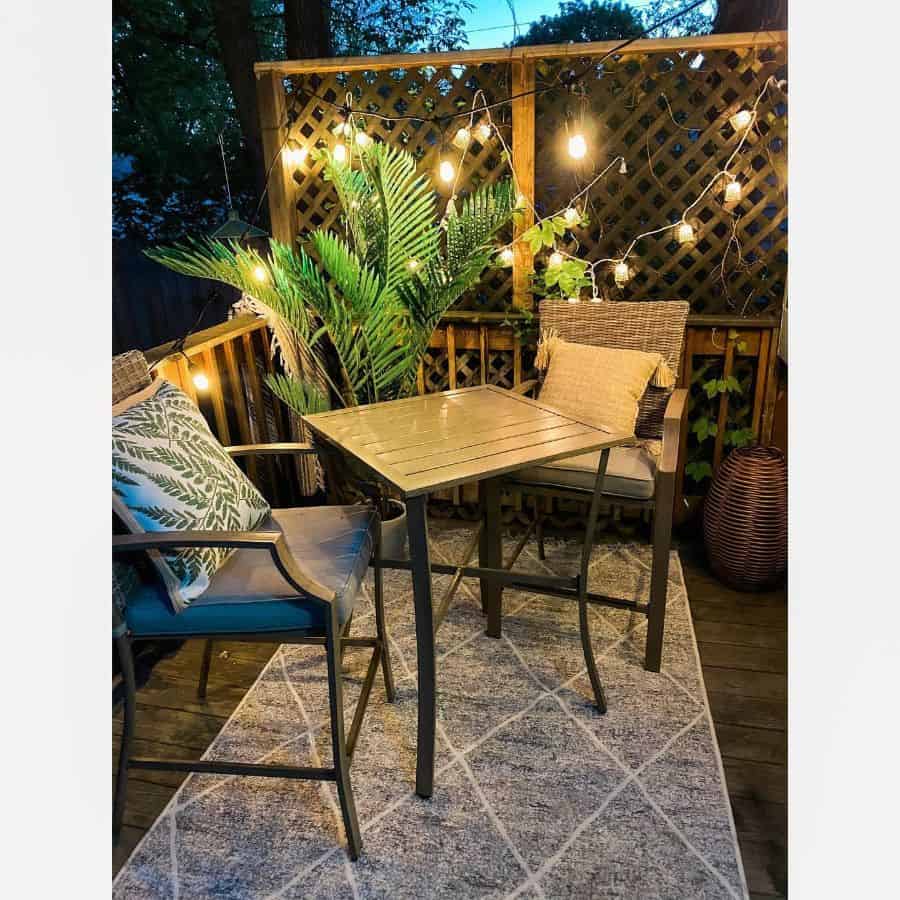 This amazing decor idea can be created with the help of just a table, chairs, a few decorative stuff, and a carpet. It is possible to create a restaurant-like patio and a perfect place to relax and enjoy after a hectic day. The wooden furniture adds grace to the place, making it look quite expensive. The best thing about wooden furniture is that it always adds an elegant look to the place where it is kept.

Moreover, this look can only be achieved using this kind of furniture, and it still is a small patio idea on a budget that people who are low on a budget can try.
20. Patio Idea without Furniture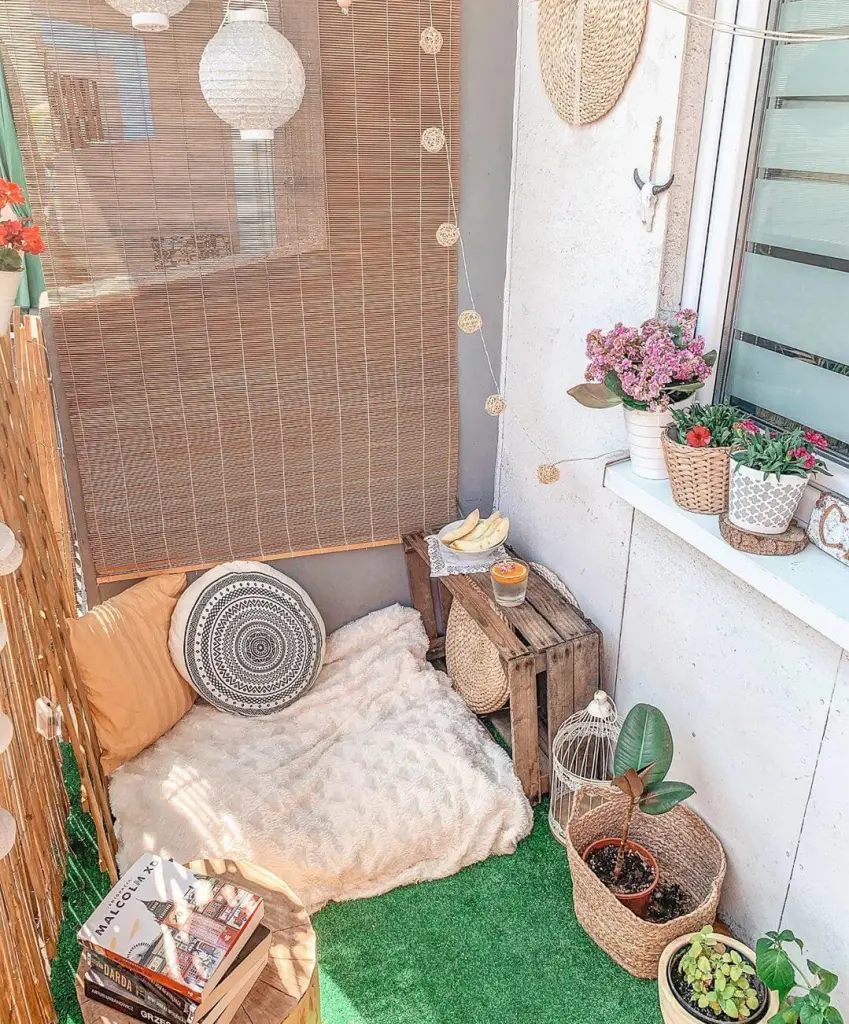 If you are wondering if it is even possible to create a patio without furniture, then yes, you can, and not only an ordinary patio but also a unique one. It is a perfect example of how one can create a cozy patio, and that too without any furniture. This is the patio that has been created with the use of carpet and some accessories, which give it a different look.

This kind of patio is suitable for people who love to relax in a cozy space. People can create this little and unique patio on their balcony where they can spend time listening to music, reading books, and every other thing they love to do.
21. The White Patio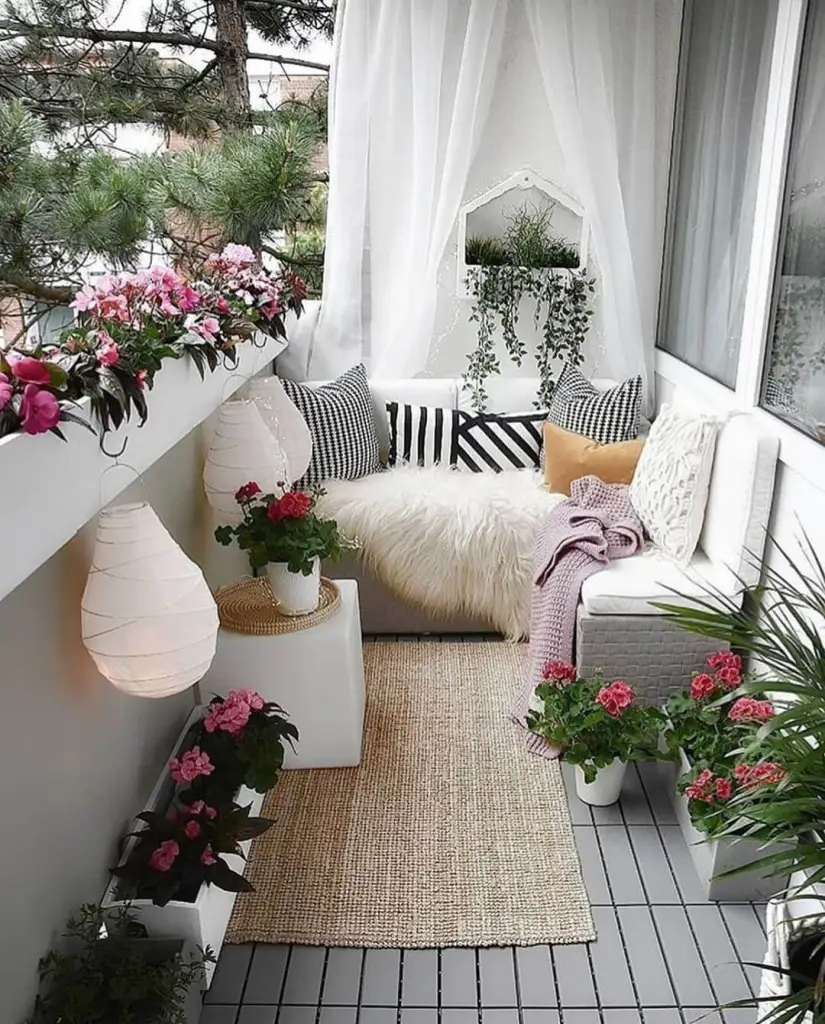 White color is the most powerful color, which imparts eliteness and coziness to the place where it is used. Gray also compliments the white color perfectly. Hence by using a combination of both these colors, we can create a unique patio that is graceful and budget friendly too. This budget-friendly patio is just created using a gray and white sofa set with complimenting cushions. The carpet is successful in highlighting the gray floors.

The look of the patio is complete even without any other decorative stuff, and therefore it is also included in the list of small patio ideas on a budget that is worth trying to change the look of the patio.
Conclusion
Above are the ideas of 21 small patio ideas on a budget that one can use to create a unique patio to increase the beauty of the house.

You can accessorize the basic patios as per your budget to add details to the patio and to get a different look as per your choice.

Experiments can be done with the furniture, material used for the furniture, location of the patio, decor items, and many more to create the dream patio where you wish to spend your time doing your favorite activities or a place where you can hold family gatherings to spend quality time.
Other Articles