21 Modern and Comforting Living Room Design Ideas
Living room; well, it is not just any room but a place where everyone gathers, laughs, enjoys, and plays. The living room is certainly the most magnificent room that attracts creativity, soothing...
Living room; well, it is not just any room but a place where everyone gathers, laughs, enjoys, and plays. The living room is certainly the most magnificent room that attracts creativity, soothing appeal, and modern aesthetics. The modern small modern living room design options play an important role in enhancing its stylish quotient.
However, it can be challenging to experiment with the décor and style of the living room. The modern small modern living room design should be eye-catchy yet practical for maximum comfort. Moreover, every element of modern aesthetics should be purposeful.
Are you all excited to elevate the décor of your living space with the best design ideas? Check out these 21 modern living room design ideas for inspiration.
Stylish and Modern Small Living Room Design Ideas
1. The Black and White Theme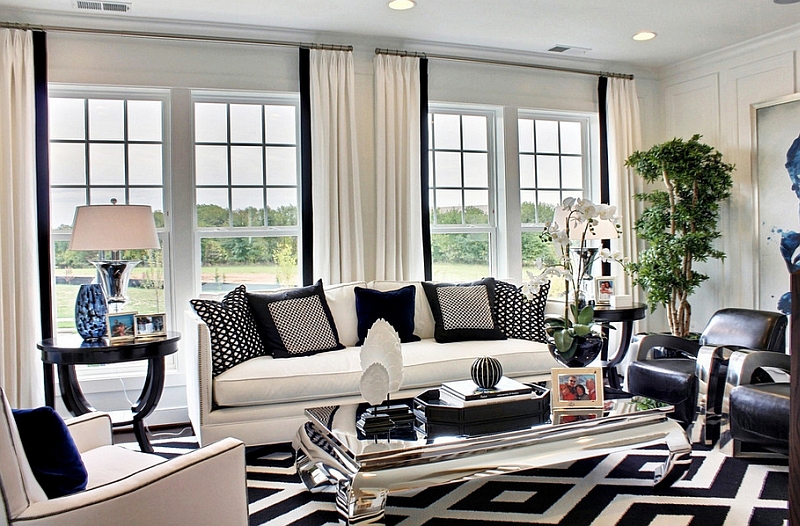 Let us begin with the very basic yet the most charming modern small modern living room design idea. The black and white combination is one of the rarest combinations that never go out of fashion. When designed right, this combination can add a stunning and eye-catching appearance to your place.
However, you should be sure to maintain an effective balance while playing around with the two colors. You can further enhance the charm of your place by adding aesthetic accessories and furniture to the place. Be mindful of the arrangements to ensure it reflects your personality.
2. The Single Bold Move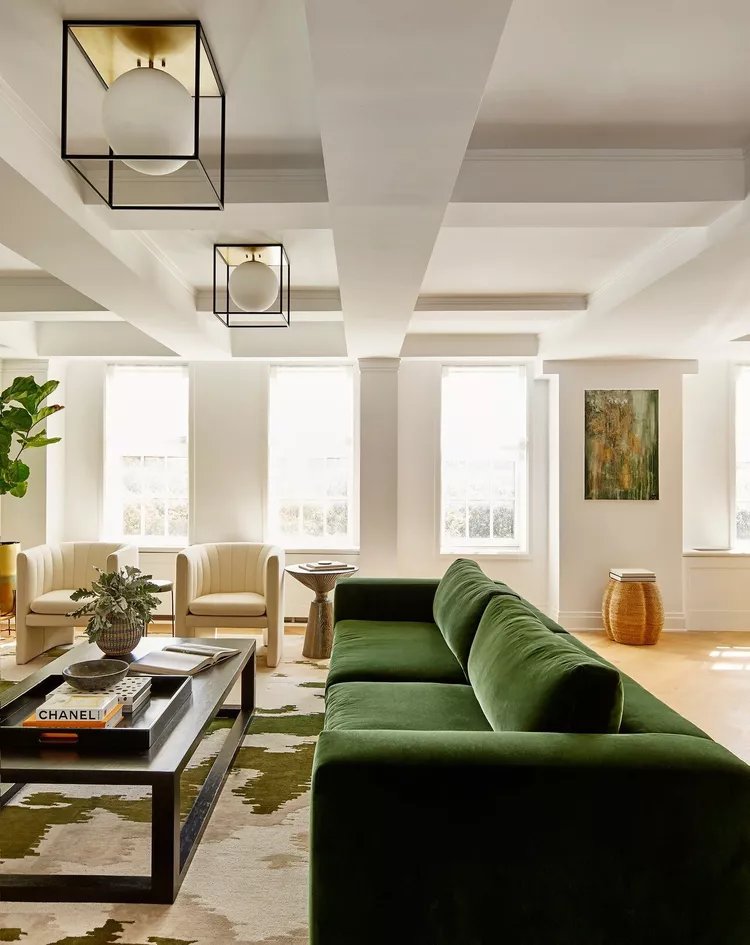 While black and white is surely the go-to choice for small living rooms, adding a dash of color is never a bad idea. However, the color should be chosen well to elevate the beauty and elegance of the room.
Many people prefer neutral and pastel shades with white; using a single bold color is the latest trend. For instance – you can choose a soothing green color with a neutral base for your living room. The soothing green color will not interrupt your vibe. Rather, it will attract all eyes with positivity and elegance.
Yes, of course; you can choose the color you identify the most with your personality.
3. The Natural Neutral Colors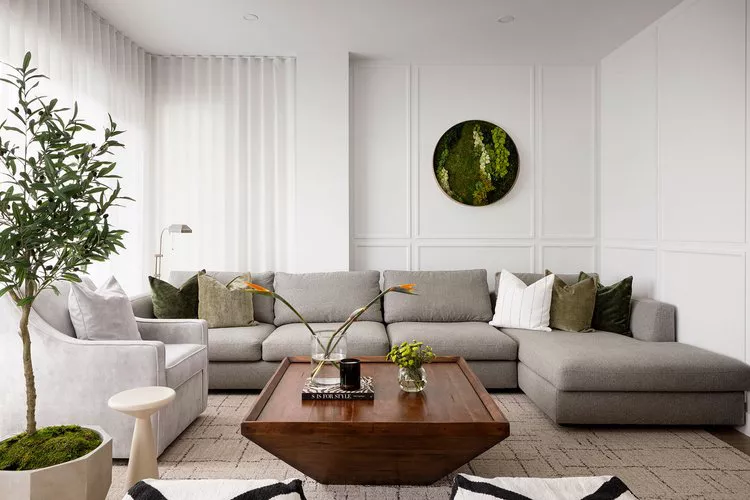 When talking about the interesting and ever-green modern small modern living room design, the natural neutral shades cannot be ignored. Whether you want to create a stunning visual attraction or have a cozy space, the neutral colors will never disappoint.
You can either use a single-tone neutral color or play around with 2 contrasting neutral shades. For instance – the combination of white and grey creates a comfortable appearance while adding a dash of style to the place. Add on some interesting accessories and furniture pieces to make the place look more vibrant and lively.
4. Minimal Accessories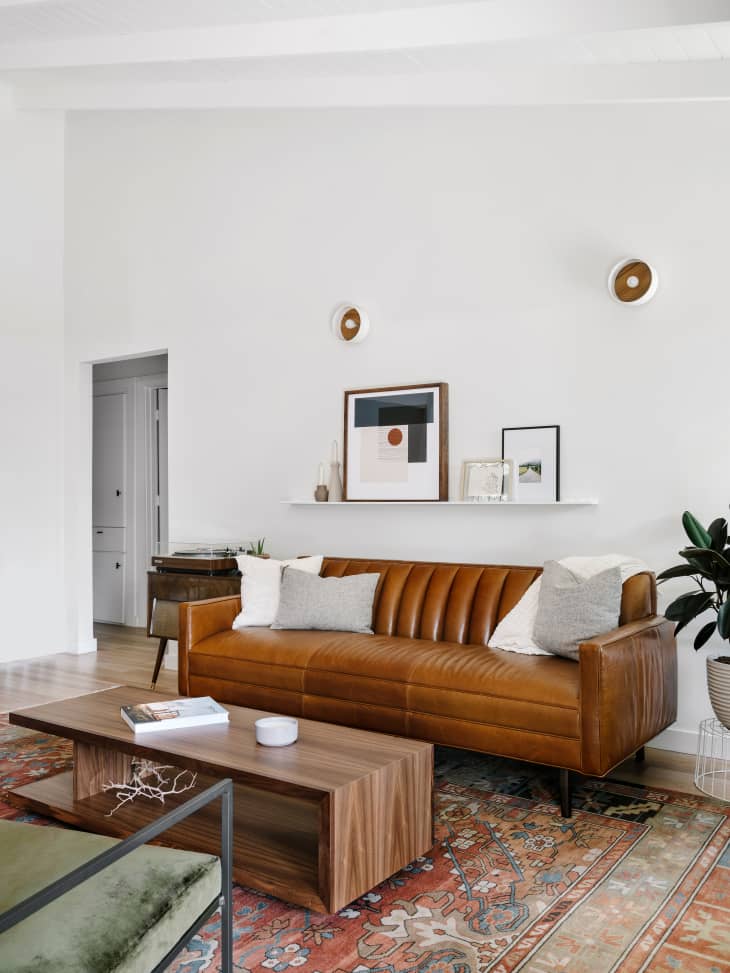 Accessories instantly create an appealing vibe; however, for the modern aesthetic décor, the whole idea of minimal accessories is the thing. Also, for a cleaner, simple, and modern look, it is suggested to play around with minimal accessories and décor items. As it is said, less is always more; when executed properly.
It is recommended only to add accessories that mean something to you. The more they reflect your personality, the more you will easily connect with them. Create an impression of a modern and elegant living space with a well-thought arrangement of minimal accessories.
5. Cohesive Arrangements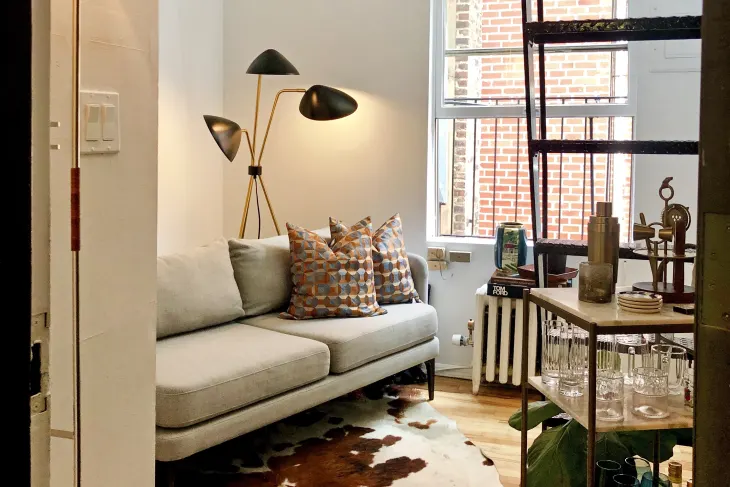 Want to enhance the overall vibe of your small living room? Well, keeping it cohesive should be the mindset. There is nothing that can go wrong with a cohesive arrangement of a cozy living space. Even the tiniest space can brighten up with cohesive modern small modern living room design ideas.
Add just the essentials while maintaining a balanced and striking color theme. Give deep thought to how all the things will complement one another. Upscale the feel of your living room with the balanced arrangement of essential accessories and room décor items.
6. Be Natural, Be Authentic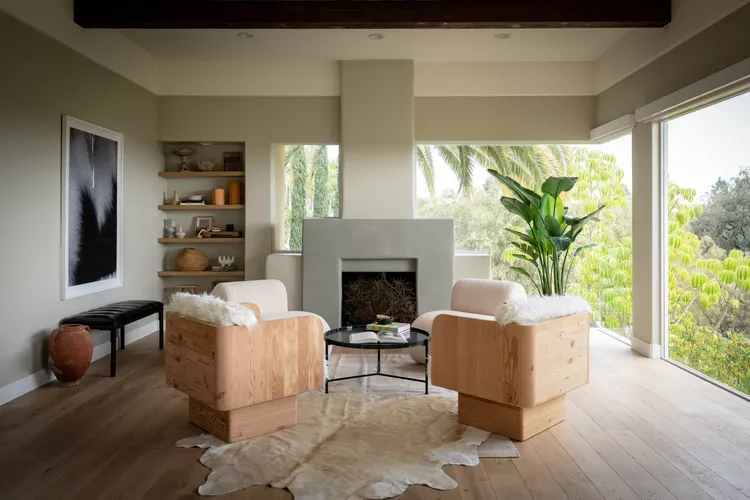 Just imagine a living room décor that gives you comfort and coziness with the elegant style! Well, wouldn't this living room décor appeal to you the most? It is now possible to experience this comfort and elegance with nothing other than using natural and organic materials.
The modern décor ideas are now more about being natural and authentic with the elements. Not just are they appealing, but they help you relax amidst the chaos and stress of modern living. The use of pale colors, minimal accessories, natural surroundings, wood furnishing items, etc., can go a long way to enjoying the natural and authentic living room décor.
7. The Marble Styling Game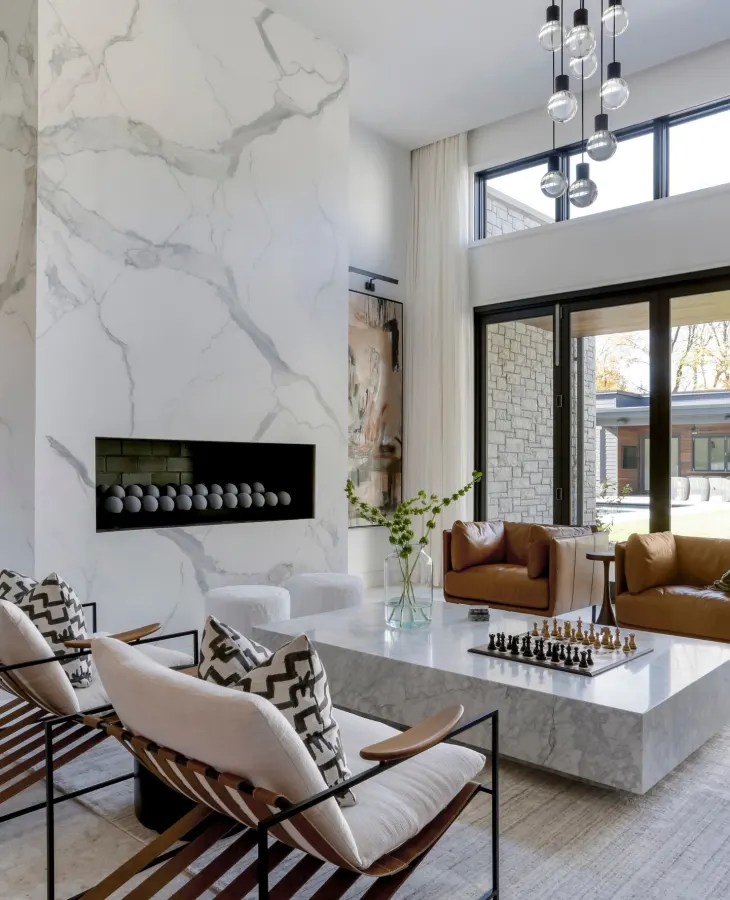 Do you want to go minimal with your living room décor yet want to create a stunning and impressive outlook? Fortunately, it is not as hard as it may sound.
Using marble and stones for the living room décor can be one of the most appealing renovations that elevate its style to another level. You can completely rely on the use of marble for an ultra-modern, sophisticated, and magnificent living room décor. You can easily play around with the colors and shapes of the marble and stones to double the beauty of your place without much hassle.
8. Pay Attention to The Shapes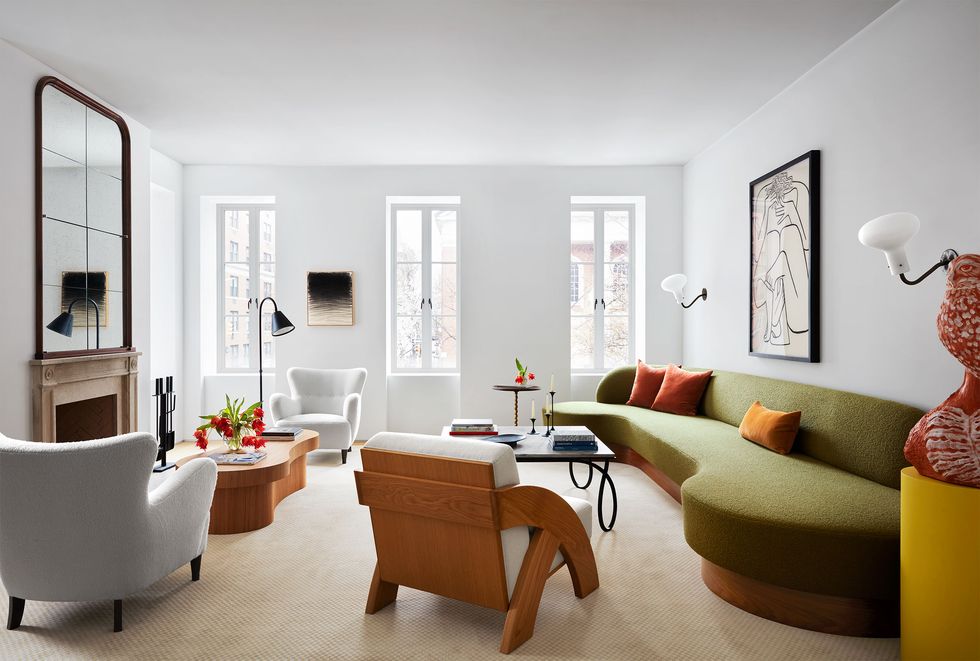 Do you know you can create a whole different visual illusion just by using different shapes in your living space? Shapes play an important role in defining the most striking and magnificent corners of your room. Believe it or not, you can highlight each and every corner of your room just by placing the right piece of shapes.
Ditch the boring and regular shapes for furnishing room décor items with the most trending and unique ones. The carefully chosen shapes enhance the room with a visual intrigue that will only attract the most compliments.
9. Elevate the Mirror Magic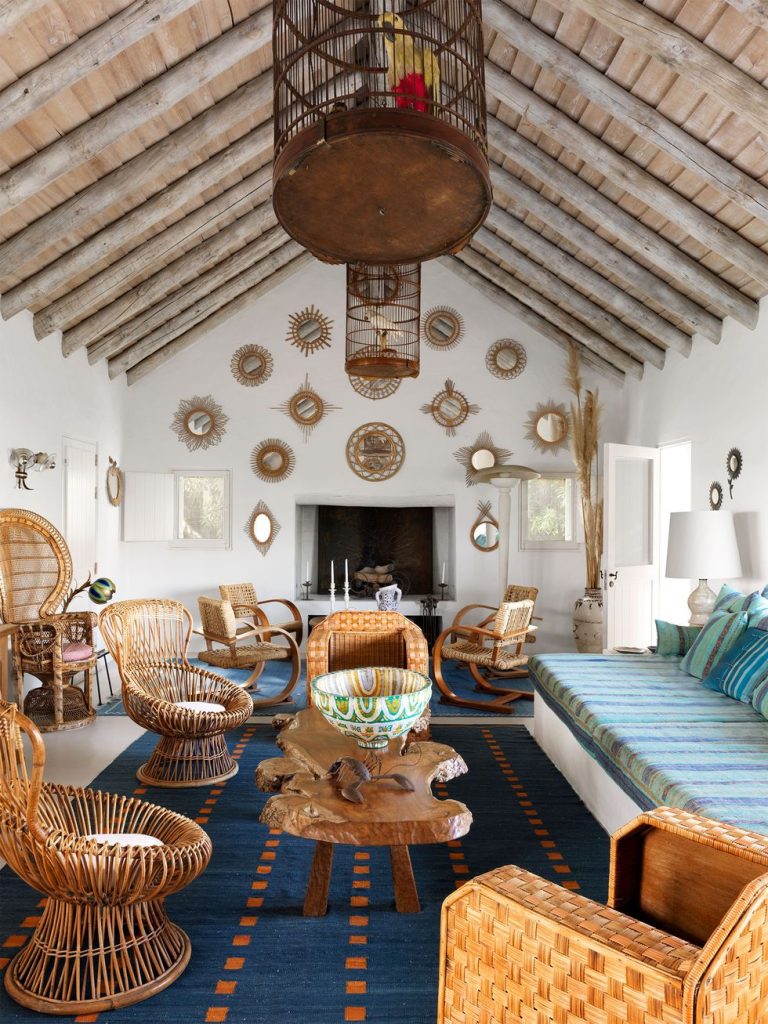 If you don't want to exaggerate decorating your room yet want to make a lasting impression, we recommend using mirrors. Mirror magic is something that has always made its mark and impact on the audience. Thus, no matter the size of your living room, using mirrors is surely one of the most reliable modern small modern living room design ideas.
You can experiment with the size, shape, and color of the mirrors to differentiate the charm with a distinct impression. Not just the mirrors look amazing, but they also enhance the surrounding light in the room.
10. Dominate with An Empowering Artwork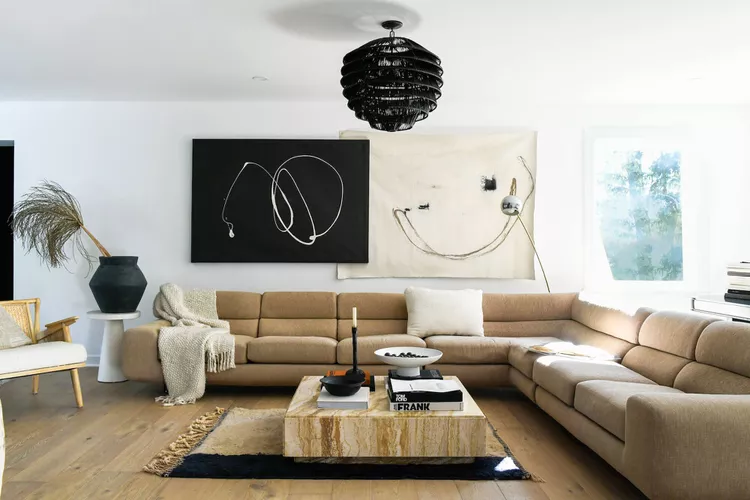 A simple, minimal, yet interesting artwork is something that you need for a modern and sophisticated living room. You can either have a large single artwork piece or can use multiple artwork pieces depending upon the room size.
Needless to say, the more innovative artwork will attract the maximum eyes and compliments. However, it is important to do justice with the shade of your room to be appealing to the eyes. You can also try the trending informal approach of hanging the artwork pieces in your living room for a more distinguished impact.
11. The Pattern Play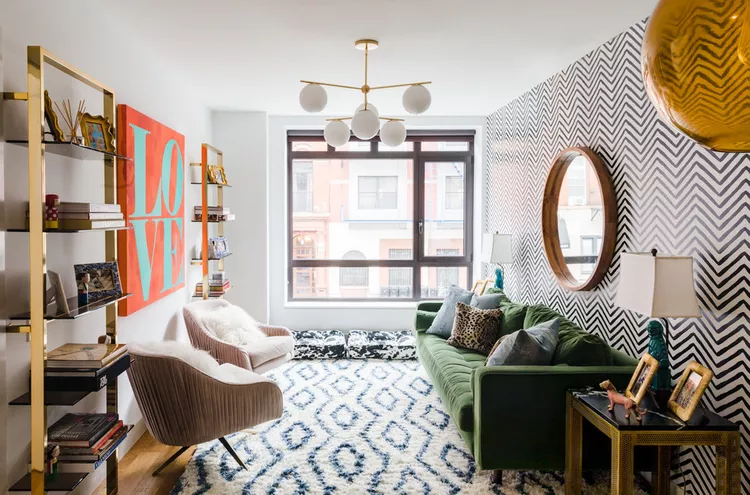 Who doesn't get visually fascinated with the use of different patterns in a room? Well, everybody does!
The mix-and-match use of different patterns creates a modern popping art effect that is simply fantastic. You can combine the zigzag and geometrical patterns together to make your living space more lively and energetic.
You can further compliment the whole room with pattern-printed carpets, curtains, and wall art. Choose either neutral tones or different pops of colors to elevate the energy and vibe of your living room.
12. Monochromatic Living Space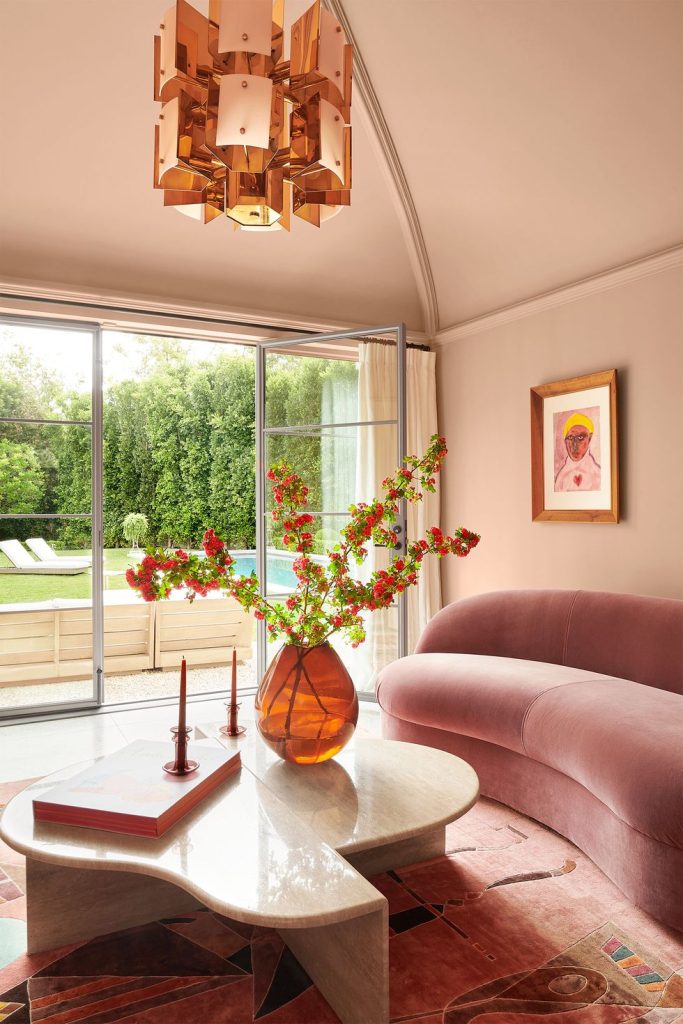 The monochromatic living room is a new and trending idea to add beauty to the modern small modern living room design. The feel of using just one color in your living space is one of the most satisfying style arrangements possible.
Many home décor experts prefer using neutral color shades when opting for a monochromatically setting of the living space. The color-coordinated sofa, rug, side table, and other accessories simply enhance the beauty of the living space by upgrading the whole room's vibes.
A quick tip: if you are choosing monochromatic room décor, stick to minimal elements in the room.
13. Embracing Nature's Beauty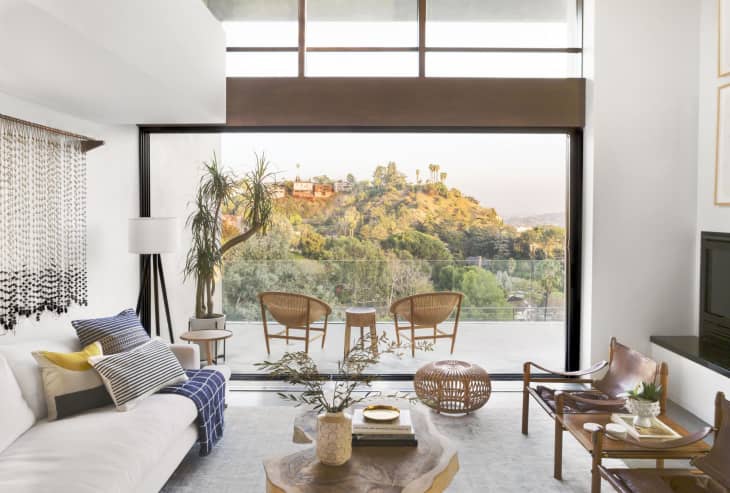 If you are one of those few lucky ones who are blessed with natural beauty in their living rooms, ensure to make the most of it. Honestly, you can use the surrounding natural beauty as a part of your living room décor
Not just this enhances the overall charm of the place, but it also invites the natural lights to the living room. You can have a little sitting arrangement near the living room window to feel the natural warmth and beauty. Additionally, let your living room windows be undressed to allow maximum sunlight to pass through.
14. Low-Slung Furniture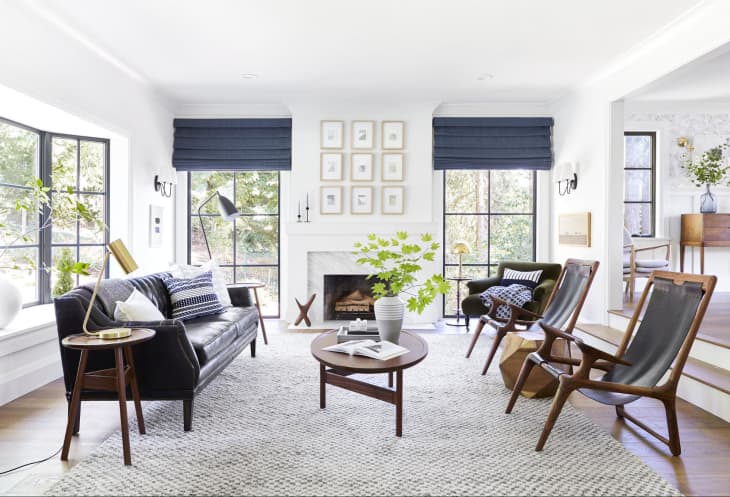 Low-slung furniture is certainly one of the best additions to a modern and elegant living room décor. Elevate the beauty of your living room with distinct and striking interiors using low-slung furniture. If you are planning to renovate your living room with something other than traditional arrangements, low-slung furniture can be the best choice.
Fortunately, there is a wide variety of low-slung furniture options available in the market to choose from. You can make the right choice depending on the aesthetics of your living room. Leather, iron, marble, tactile, etc., are some of the preferred choices for this modern aesthetic living room décor.
15. The Modern Contemporary Décor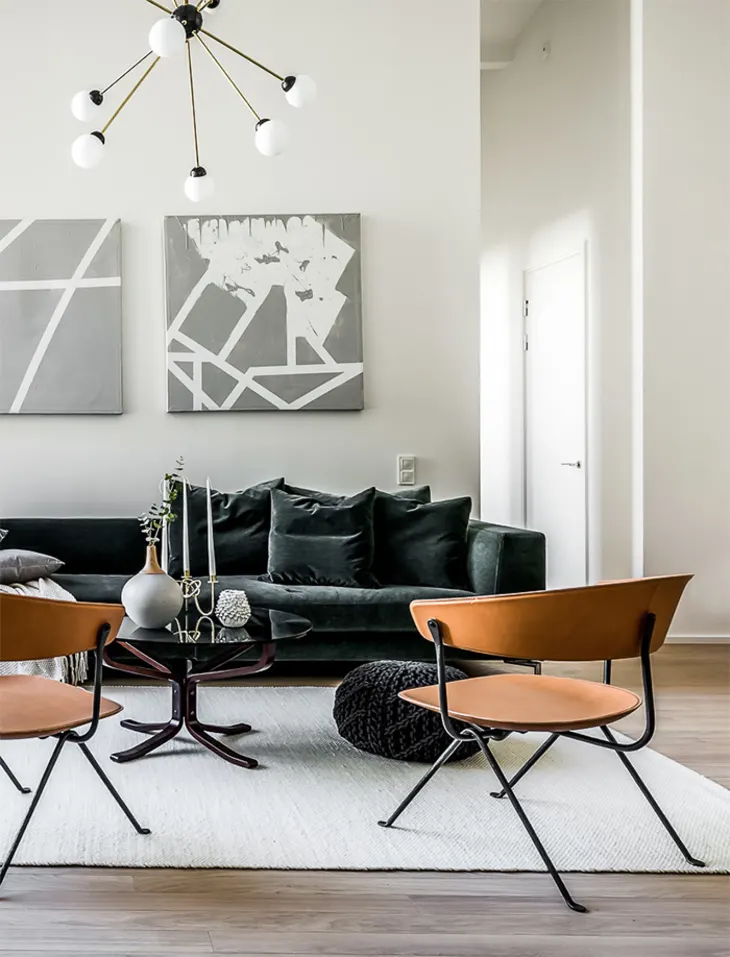 Besides using low-slung furniture, the combination of modern and contemporary décor is certainly the epic one. Sometimes balancing the mix of both styles (modern and contemporary) gives a unique dimension to the entire space. However, you should be mindful not to overdo any style, as it can ruin the overall look of the place.
One of the best combinations for both these styling décor is to combine modern wall art and accessories while using contemporary furnishing elements. We strongly recommend using this modern small modern living room design idea for a lasting, impactful style.
16. Hard and Soft Mix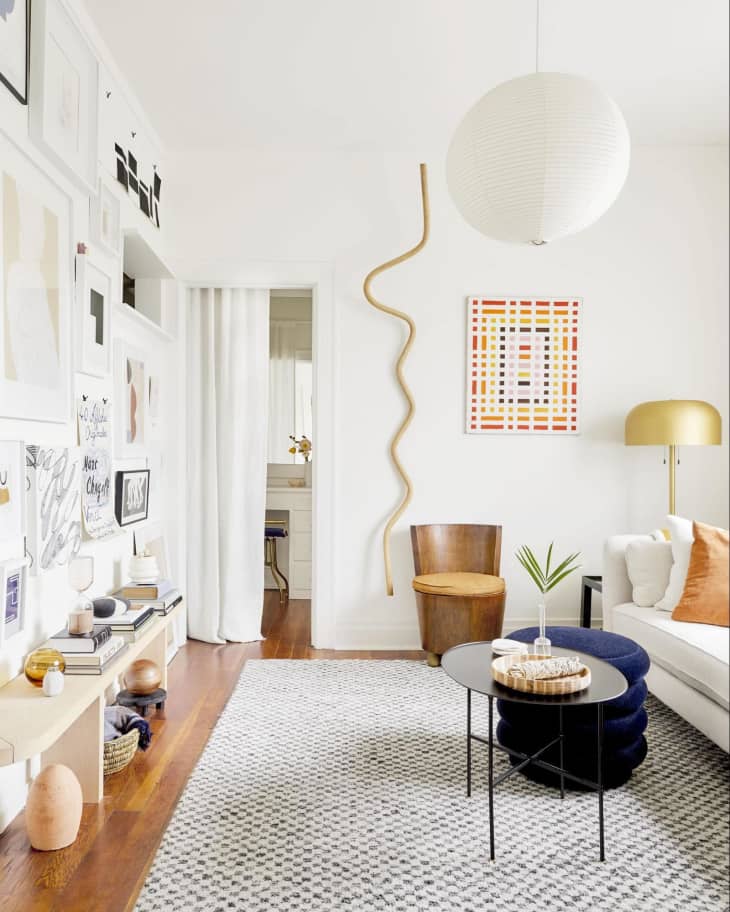 Have you ever imagined designing your living space with a hard and soft mix of furniture? If not, we recommend trying this mix for the current season. The hard and soft mix of furniture is one of the most popular trends in home décor arrangements.
The hard and soft mix for furniture typically means combining the 80's inspired décor with the modern one. For instance – you can choose a relaxing sofa couch to compliment the sharp and modern center table in your living room. Additionally, you can try different combinations that can reflect your personality with a distinct décor style.
17. Beautify the Small Stuff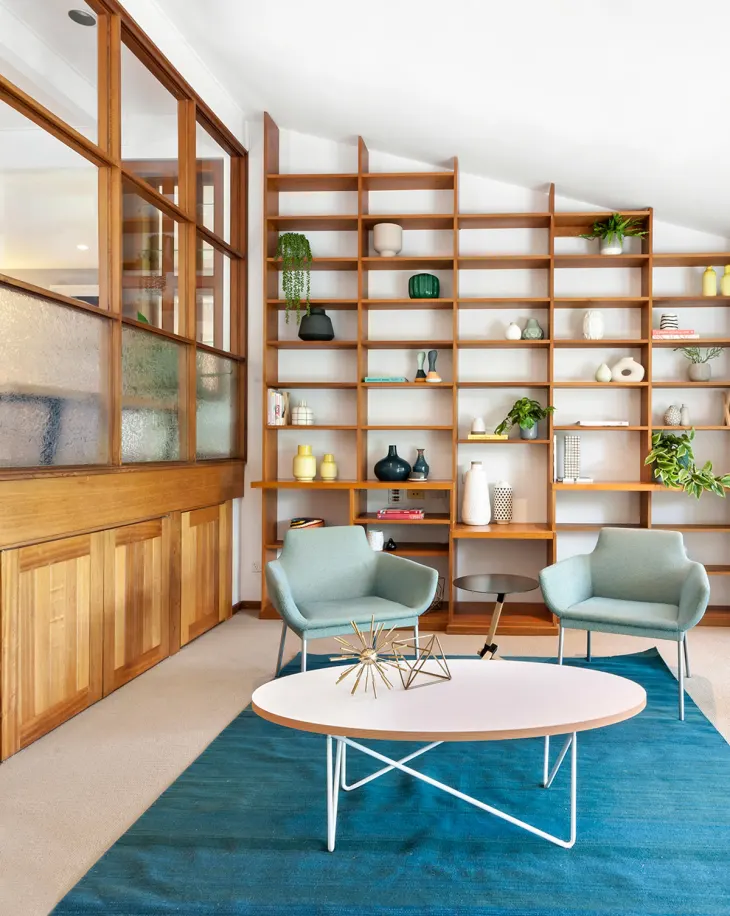 As it is said, "less is more," you should focus on the small detailing stuff for a sophisticated and elegant living room style décor. With a living room that widens the scope of experimenting with various small elements, you can say a lot using your living room décor.
This modern style is especially the best choice for small living spaces as it provides ample space to experiment with the final look. Add simplistic furniture with neutral color tones to ace the look that can enhance the overall look of your living space with minimal elements and hassles.
18. Cork Strip Flooring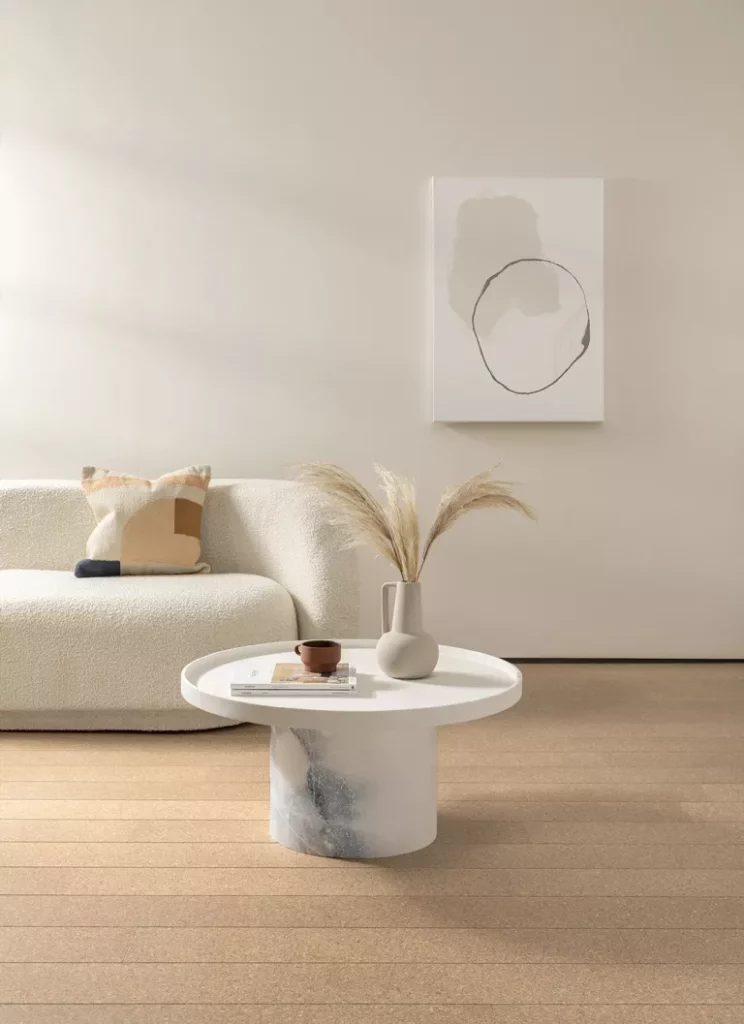 This was one of the most famous trends of the 70s, which is again catching the attention of interior designing experts. Cork strip flooring is certainly the best addition to the modern-looking living room décor with a superbly appealing vibe. It can be rightly said that this trend strikes a balance between sustainable and visual treats to uplift the living room aura.
This modern small modern living room design idea will not just beautify your place but is also a delight for nature. This décor idea adds a refined aesthetic to the room without damaging the natural resources.
19. Bright Painted Woodwork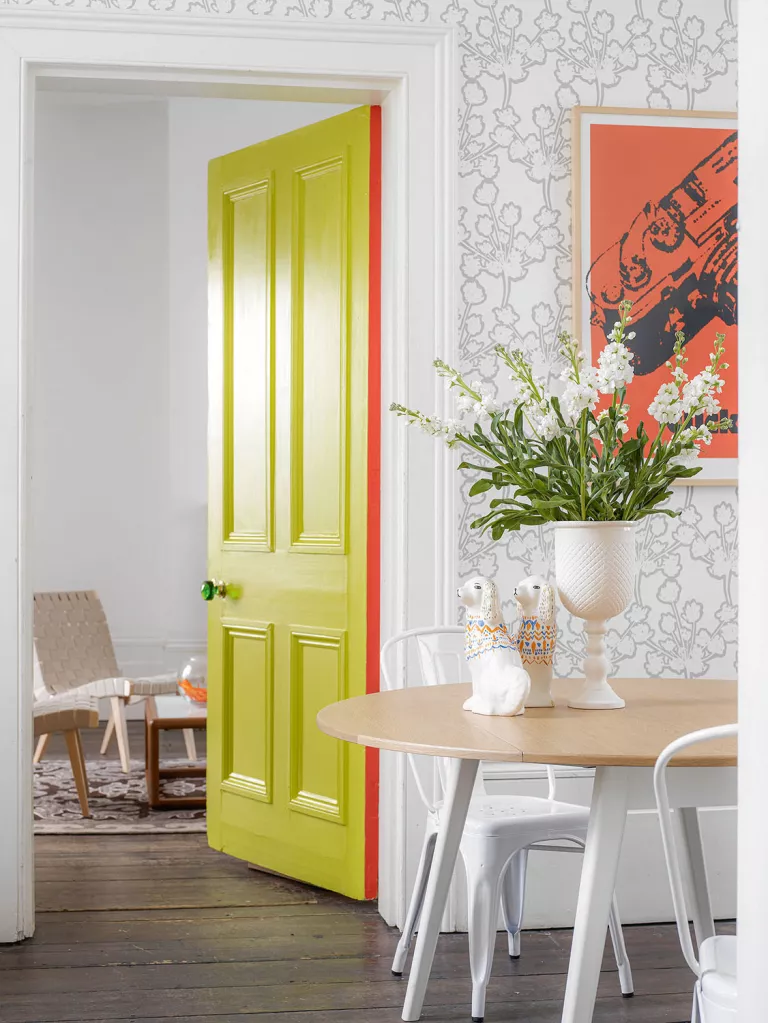 Are you still using monotonous and traditional woodwork for your living rooms? Well, it is certainly time to move on with something more interesting and colorful. This colorful experiment in your living room will attract the spotlight to the detailed beauty of your place.
To elevate the overall vibe of your living space, interior experts now rely on brightly colored and painted woodwork. Make a striking appearance of your room with a warm and accent tone for the woodwork to compliment the room's scheme. Try soft color tones for the walls and bright color shades for the woodwork, ceilings, and doors.
20. Maximalism Your Living Space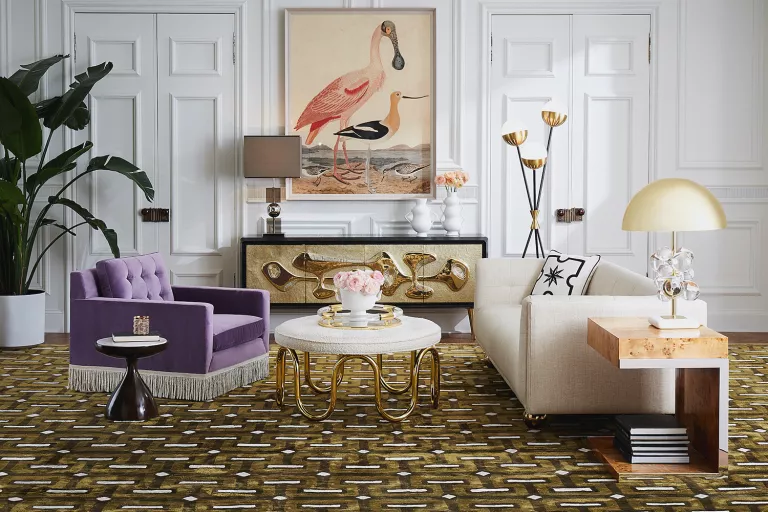 Yes, certainly less is more; but what's the harm in maximizing the décor style for your living room? Isn't the more, the prettier with home décor elements??
Maximalism is about loading your living space with distinct and unique décor elements that add value to the room. However, you should carefully plan the décor elements for the modern small modern living room design idea to maintain the element of breathability.
Surround yourself with many beautiful, interesting, innovative, fun, and appealing décor elements to catch everyone's attention. Certainly, you shouldn't compromise your comfort when combining all the elements together for a visually striking outlook.
21. Ace the Boho Décor Style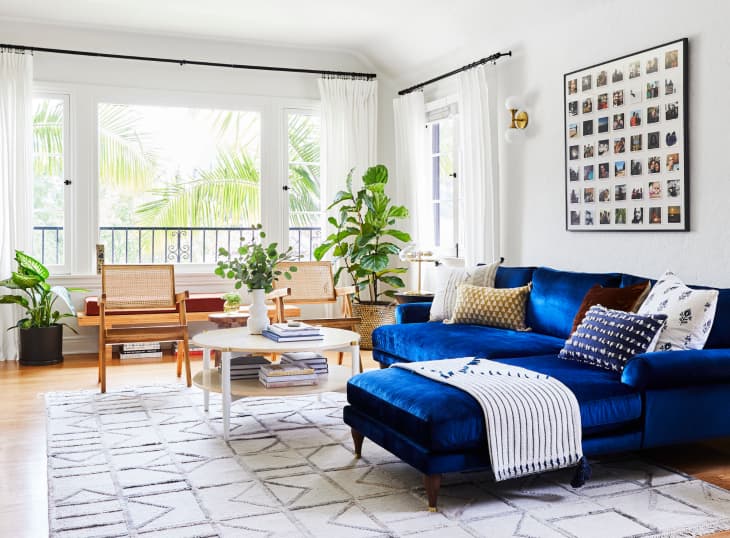 Last but not least, let us focus on the modern small modern living room design with a boho touch. In recent times, the boho style has impressed each and every one as it combines traditional, modern, and contemporary décor elements.
Interestingly, there aren't any limitations when it comes to adding the boho style to your living room. You can easily find boho-style inspired rugs, cushions, blankets, throw pillows, etc., to elevate the vibe of your living room without any hassles. Play around with different colors and styles for your very own personalized modern living room.
Final Thoughts
Before you plan any modern small modern living room design, make sure you are well sorted with all the practical needs. Decide on the layout to make the right choices for enhancing the beauty, elegance, and sophistication of your living space.
Designing the living room is an art to master with thorough and stylish choices. Let us know which of the following styles you like the most. Also, if you still have any questions concerning the modern small modern living room designs, you can reach us in the comment section.
Frequently Asked Questions
What Are the Trending Colors for Living Room Décor for 2023?
2023 is all about reflecting comfortable and cozy vibes around. Thus, the colors cream, beige, brown, ochres, terracotta, dull golden, etc., are the ultimate choices for 2023. Besides the bold colors, maximalism has also made its way back for home styling décor.
What Are the Simple Tips to Elevate the Design of The Living Room?
For modern small modern living room design, define the color and furnishing elements, choose stylish and comfortable décor for walls and ceilings, invite natural light to come in, and Experiment with colorful wall art pieces.
Other Articles