Ever walked into a house that has plain and empty walls? No right. Because people enjoy decorating their homes, giving them a distinctive and attractive look.
We get to know more about a person just by looking at the design of the walls. It is not just a decorating process but giving a feeling of welcome. It is not limited to adding some photo frames and pictures; it has more to it that captures the eye and pleases your soul.
There are many ways through which you can decorate your home. People always look for ideas or themes for their white wall decor. The white walls look classy and elegant. It is fun to decorate white walls as it widens your options to decorate the house.
The following are the ideas you can use for white wall decor.
1. Go for a Memory Wall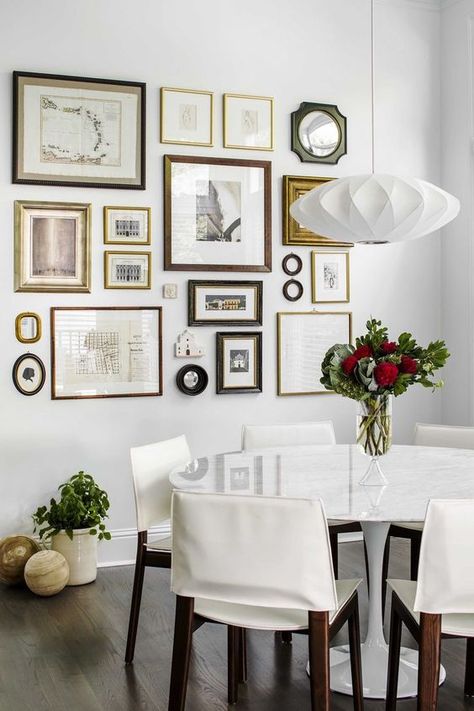 This is one of the most beautiful ways to implement white color wall decor. Imagine having small photos of your outings and special events stuck up on a wall. Colorful images in white wall decor are all you need to create a lifetime memory.
All you need are some photos with your friends and family, and you have a wall that makes you feel at peace and also helps you revisit the time when you had a lot of fun with people close to your heart.
Similar Post: 21 Unique Wall Shelving Ideas to Upgrade Your Home Decor
2. Greener Walls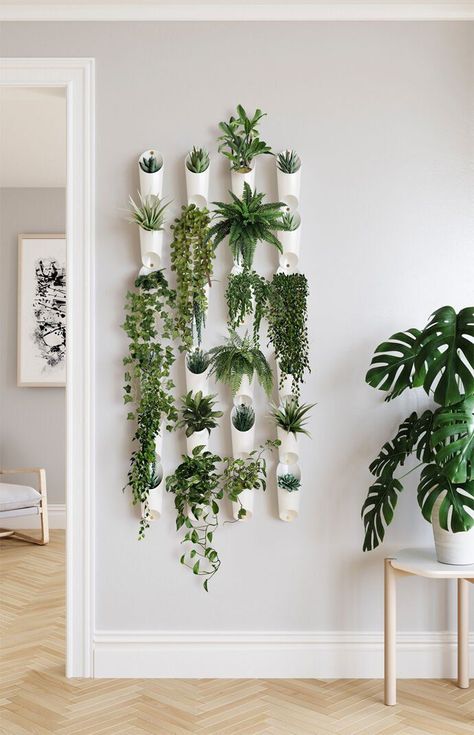 Plants are kept outside the house most of the time. But now the situation has changed—people also like seeing green inside their houses.
Green plants bring positivity and growth to your home. When we think of the idea of white wall decor, greener plants top the list. It adds color to your plain white walls and gives your home a unique look.
Plants in a corner near the balcony or at the house's entrance often provide a welcoming look and homely feeling. So, greener walls are the best if you are looking for an easy and basic idea for your white wall decor.
3. bookshelves on the Wall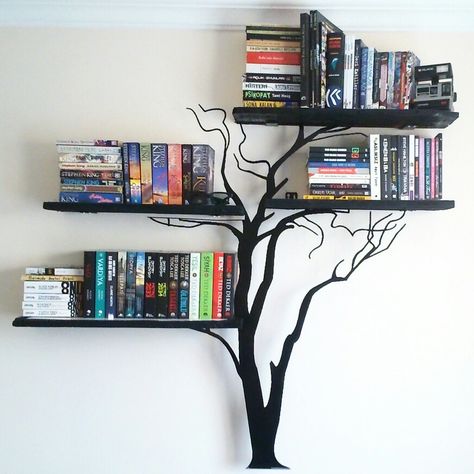 Every house is empty without a bookshelf in it. White wall decor often includes bookshelves. People who love reading books, articles, or magazines are out of space to keep their collections.
Adding a bookshelf gives you freedom of space and helps you display the books in an organized manner.
You can also add unique antiques between the standing books to give them a different but beautiful look. Bookshelves on the wall will give your room a delightful kind of vibe.
4. Adding Some Frames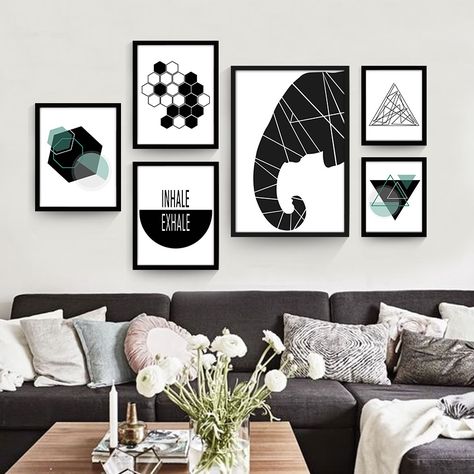 Frames are another accessible mode of white wall decor. Adding some grids to your walls lets you beautifully decorate your white walls.
It may not necessarily include photos of your family and friends; you can also add some photo frames close to you. It can include a photo frame of your pet, some of your hobbies, etc.
Frames are now readily available online, and that too, in various sizes as per your choice. These will look best on your staircase, giving the walls a fantastic look.
5. Play with Colors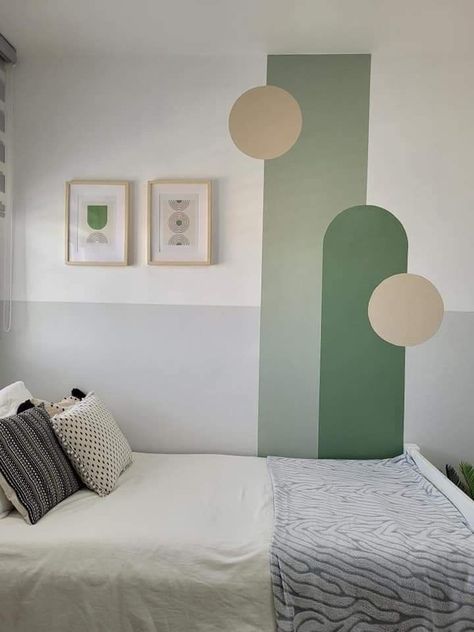 If you have a white wall in your room, it doesn't necessarily mean it should stay all plain and simple. You can opt to add some colors to your white wall decor.
You can pick up a painting and use your creative skills to give your walls a colorful and amazing look.
So, playing with colors will give the walls a different look and give you a memory and a story that you can share about how you came up with a wall with mixed colors.
6. Add Some Lights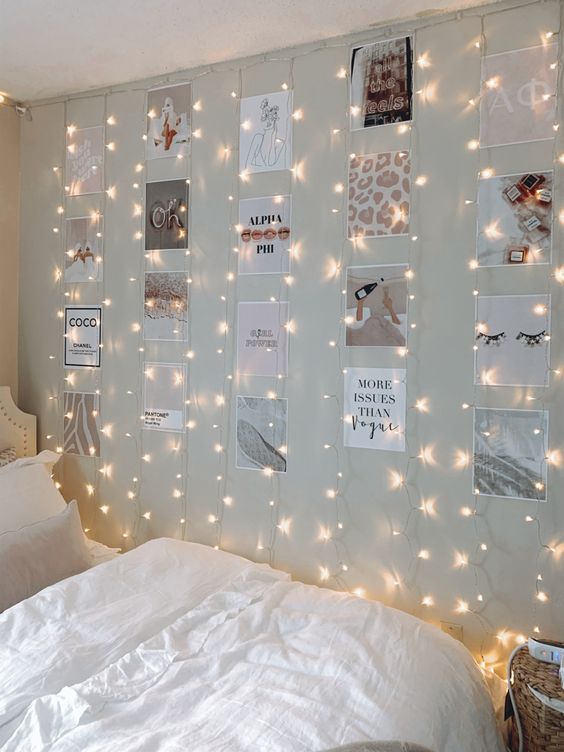 When discussing white wall decor, we cannot miss the idea of using lights. Lights give your room a warm feeling to live in.
You can use the lights on your walls in many ways. It can include adding a unique wall lamp, setting up the lighting strings, and many other things.
You are also free to choose the color of lighting that best fits your room. It is readily available online, and you can set it up in your room, giving it a glowing and warm look. This is the simplest way to decor your walls.
7. Wooden Furniture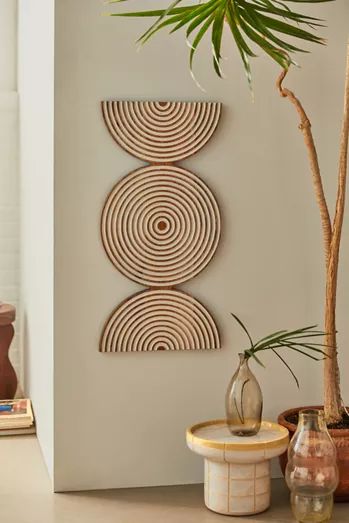 If you are someone who does not like mixing up colors and would instead go for a single color, then wooden furniture is the best pick.
You can add wooden furniture to your white walls to cover the space and give it a good look. You can choose a wooden chair, sofa, or a standing storage cabinet.
The advantage of using wooden furniture is that it is not just for show; you can also use it as you wish. For example, you use a wooden storage cabinet to store books, newspapers, and other stuff.
8. Adding Mirrors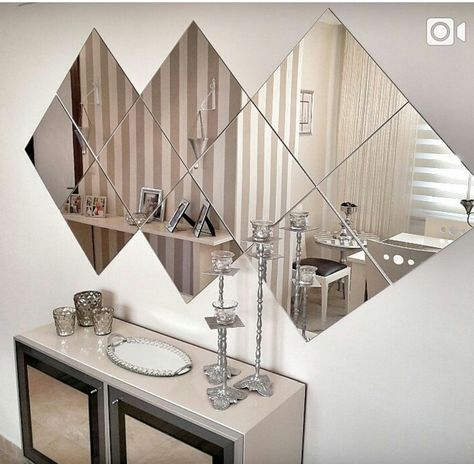 The white wall decor includes adding mirrors. This is for people who like to check themselves out, the first thing they do after getting up in the morning.
Large mirrors give your wall a beautiful look. You can include mirrors for different spaces and sizes to give your wall a unique look.
It can consist of a large mirror covering the wall for those who like to dress up and go out. You can also go for small hanging mirrors that best suit the side wall, giving it a reflecting vibe.
9. Hanging Clocks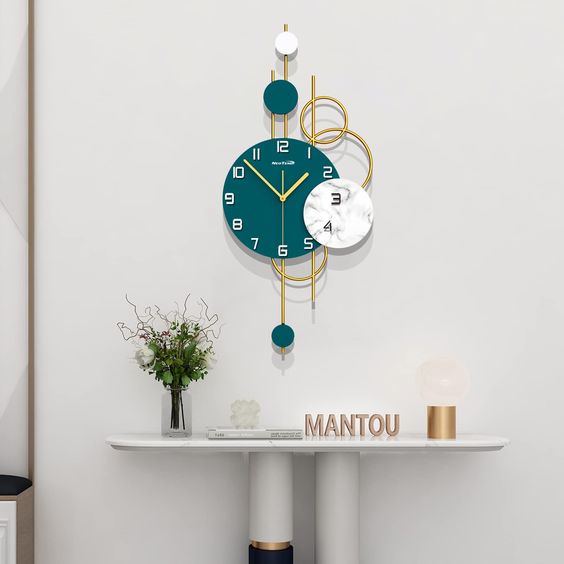 This is a simple way to decor your wall. Everyone needs a clock to check on time and continue their work accordingly. Hanging oversized and unique clocks in your room will give it a beautiful look.
This helps you stay disciplined in life and fills up the space in an attractive way. Nowadays, you can choose from various hanging clocks with unique designs.
It is available at retail as well as in online stores. So go for a watch if you are looking for effortless decor.
See More: 20 Black Bed Frame Full Room Ideas to Design an Inviting Space
10. Paintings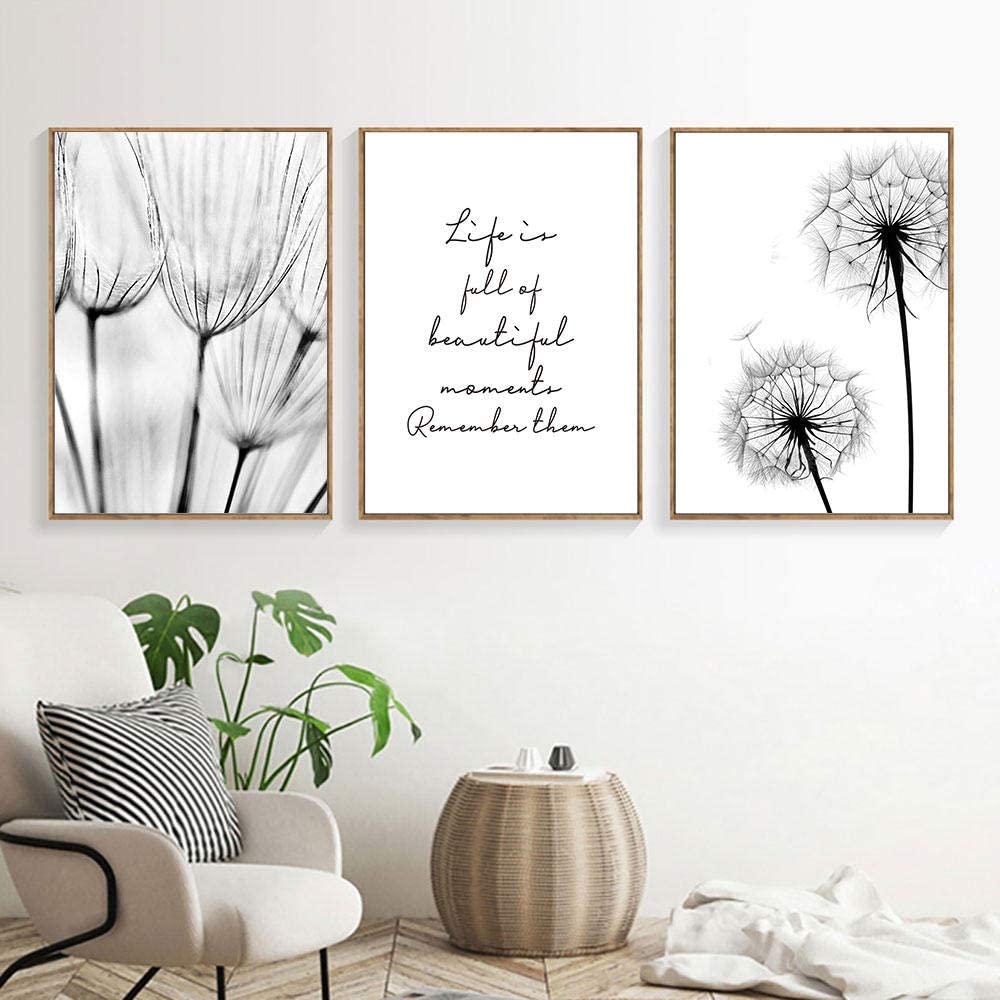 It is said that you cannot complete a decor until you add a painting to your collection. Large, bold and unique paintings give a beautiful look to your white walls.
The ones who always love to have a collection of paintings by well-known artists can showcase the same in the hall or dining room areas. It will look good and highlight your likings and reflect the idea or kind of a person you are by looking at the painting designs.
Some paintings are close to your heart and have an emotional touch. One can hang the same in bedroom areas.
11. Go for a Geographical Map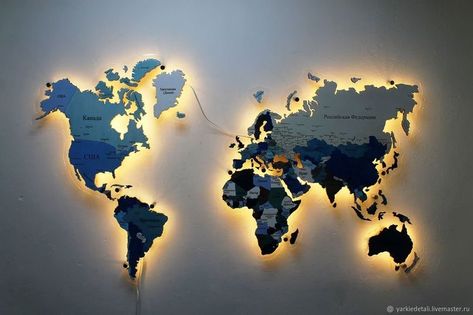 This is one of the intriguing ways you can decorate your white wall. You can showcase a geographical map highlighting the places you have visited.
If that is not the case, people also add the geographical map of the world or cities because they like the same.
This covers up your white wall as a whole and is also a different kind of idea not usually seen in many homes. So, you can opt for the same as a personalized thing.
12. Showcase Your Television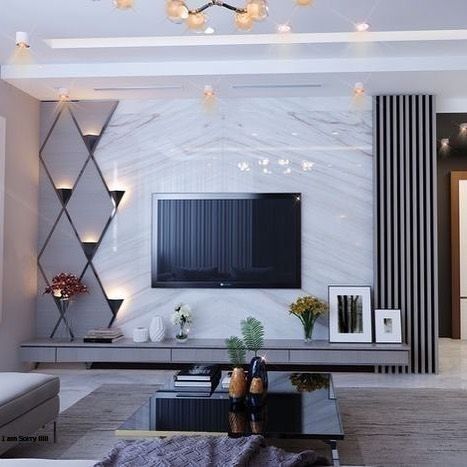 The white wall decor also includes showcasing your television in the best possible manner. You can use your imagination and décor the hall by using your television.
You can use the space with unique designs and wallpapers highlighting the television at the center. This suits the gallery.
Having a sofa in front of it lets you spend leisure time with your family. The tv will help enhance your white wall and bring an entertainment unit into existence.
13. Try New Wallpapers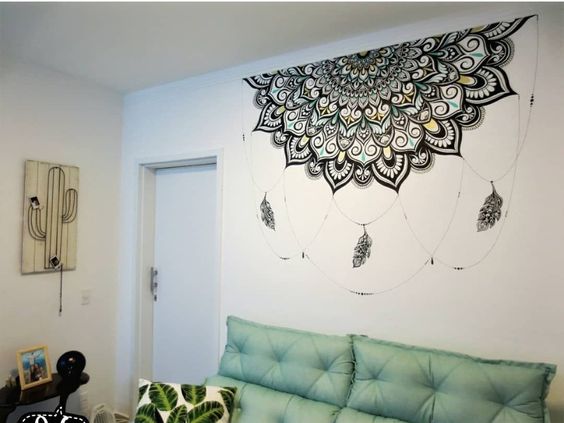 Wallpapers are a must in your white wall decor. Adding wallpaper to your white wall gives a colorful and eye-catching look. This is one of the most time-saving ways to decor your wall.
It can be used in your hall, bedroom, kitchen, and other places. You can choose the wallpaper of your choice according to the area of the wall.
It is readily available online and can change the look of your room within minutes. So you can also opt for a temporary wallpaper that stays for a limited period and can be changed easily as per your will.
14. Hang the Calendar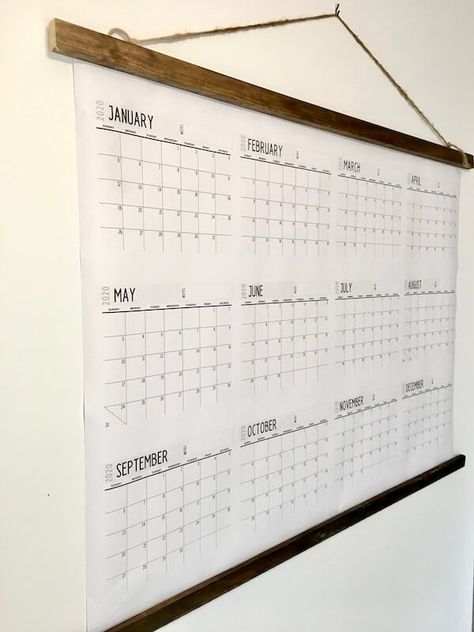 The white wall decor combines well with the calendars. People often hang just a calendar to give it an everyday look. You can hang a calendar on the wall to keep a check on the important dates and days.
Marking the same is an essential point so that you do not miss out on important events or occasions. Go for a calendar with different spaces and designs that will look simple yet different when you look at it.
Or eventually, you can also go for a personalized calendar that will include photos of your loved ones.
15. Use It as a Storage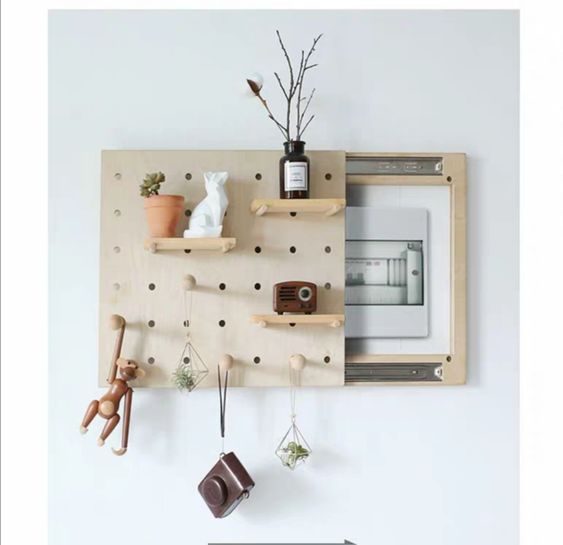 Today, people are getting very creative with their white wall decor ideas. They are using walls as a part of their storage.
So, if you are out of space and are looking for something to store your things, your answer is right in front of you. You can use the walls in such a way that will solve your storage problem.
For example, your pots and pans can be hung in your kitchen to use up the storage place and also make it attractive at the same time. These can be easily removed when in use and can also be placed back.
16. Show Your Antiques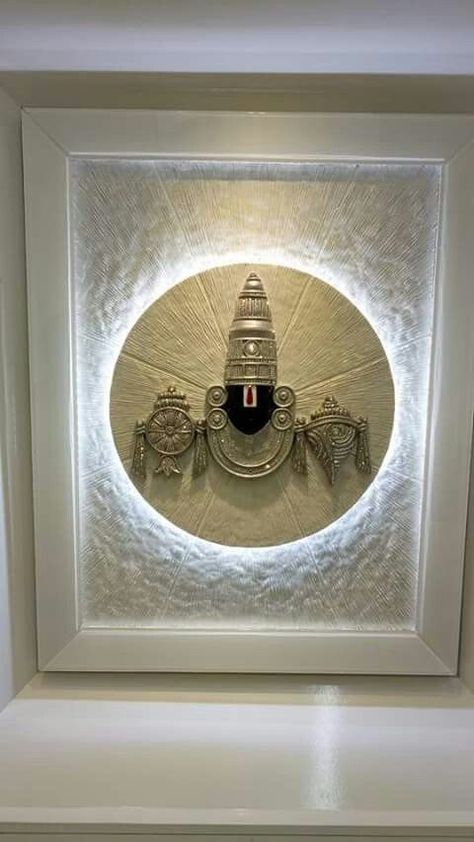 Some people have a hobby of collecting antiques. They have some unique, unrealistic pieces not usually seen in the market.
These include sculptures, vintage clocks, master paintings, etc. You can use the same to decorate your home and can show your antiques to make the best use of them. 
Customization of a few pieces also comes in handy with a few exclusive pieces according to your requirements. Imagine having something that is not readily available anywhere, and you have it on the walls of your house. How cool will that be?
Also Read: 15 Stunning Accent Tiles in Shower Ideas for Your Bathroom
17. Not a Mix Match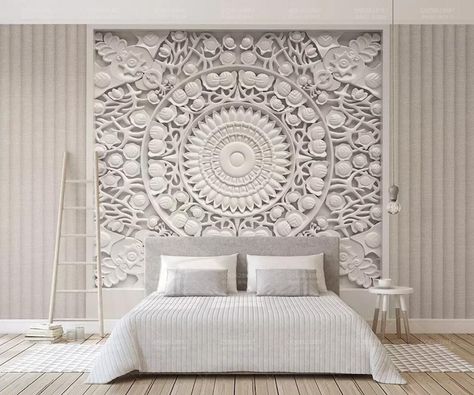 Sometimes the best way to deal with the white wall decor crisis is not to do anything outside the box. Yes, you heard it right. Going for an idea that is not imaginative is excellent, but sometimes good things are met in the simplest way.
Instead of mix matching the stuff to décor your house, you can go for a similar look. You can hang pieces on the wall that are of the same white color.
This does not look bold or catchy but will surely give your room a calm and peaceful vibe.
18. Creation of Shapes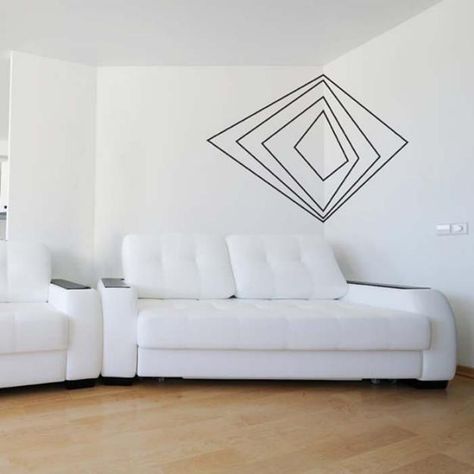 This is yet another way to decorate your home in a different style. You can create holes of different shapes to separate your two rooms.
This will look a bit different but attractive because this idea is not easily seen in many homes. Who would think to create a hole in a wall? But, if done creatively, the same spot can change the whole look of your house.
You can even use the shapes made and keep some exciting things the same so that when people look at it, they can see an antique.
19. Black and White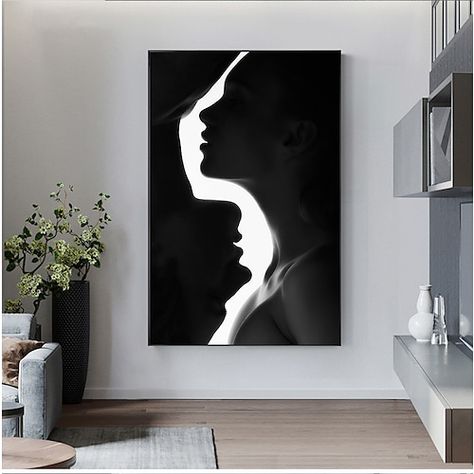 Black and white have always been an excellent combination to go with. Many things in black and white can be used on the white walls.
This can include black and white photographs, photo frames, clocks, etc. People who like keeping everything simple can wear the black-and-white theme on their walls.
For the same, many home decorative things are available on the market and online.
20. Bigger Artwork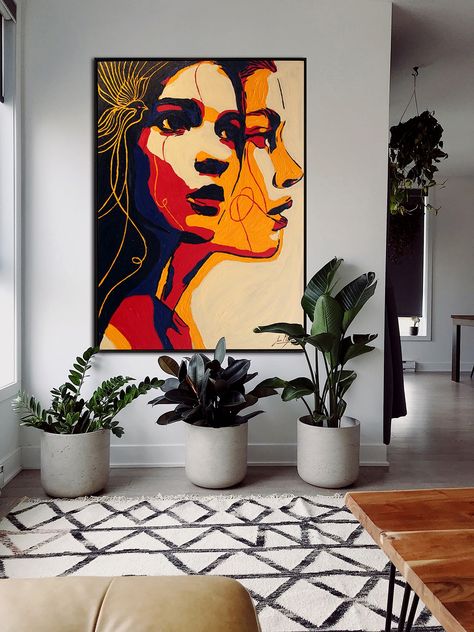 You can go for a bigger artwork if you have a smaller room. It looks catchy and beautiful. Bigger artworkin smaller rooms will cover up the space quickly and relieve you from the problem of decorating a small room.
Bigger artwork can also be used in the kitchen or staircases. As said, better to make it bigger than emptier. Those who love artwork always prefer bigger, bold artwork over smaller ones.
21. Printing the White Walls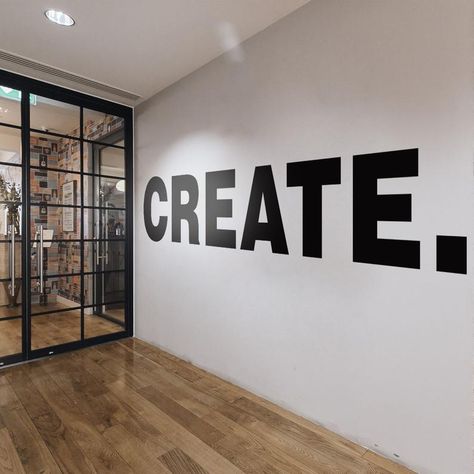 Sometimes, it's better to mix things up for a change. Instead of hanging something on the walls, you can go for the prints. There are a variety of available prints.
You can choose the one you like and use it on your white walls. The colorful images can make a small place beautiful and lively. Printing the walls can include prints with flowers, geometric figures, different kinds of shapes and patterns, and many others.
You have a wide range of variety to choose from. It will fill up your whole wall with multiple colors, making it more wonderful.
22. Display Your Plates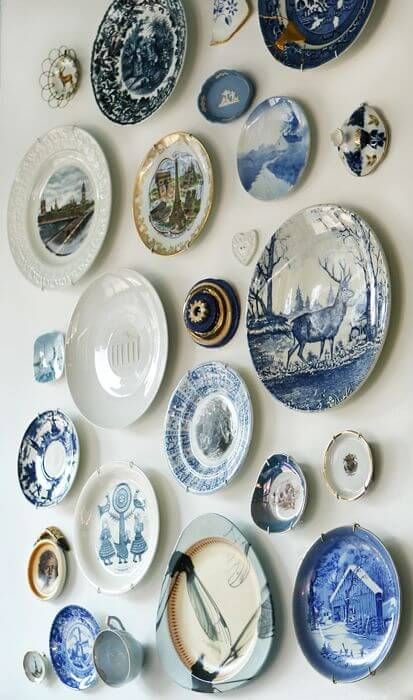 Hobbyists collecting different kinds of plates can use them and display them on their white walls. Why hide it inside the cabinets when you can show it, right?
You can also create various patterns and styles with the help of dishes. You can find some beautiful collections of antique plates online and also in the retail markets.
It will put some light on your taste for serving dishes. That's why displaying plates as a home décor idea is increasing daily. These will suit best as a corner piece in bedrooms or even as a centerpiece in the living room.
23. Handmade Macrame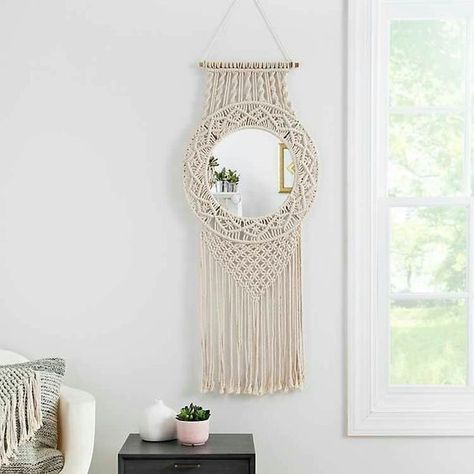 Handmade macrame is now back on trend. These are readily available on Amazon and Flipkart. You can hang this beautiful macrame and give your walls a classy look.
You can customize the macrame with your shape, size, and colors. There is something about the macrame that is just appealing.
Even though these seem old-fashioned, they give your white walls an exclusive look. The macrame fits well in the kitchen, bedrooms, and living rooms. Nowadays, these are made from natural and recycled products.
Related: 20 Colorful Living Room Ideas to Add Liveliness to Your Home
24. Play with Tiles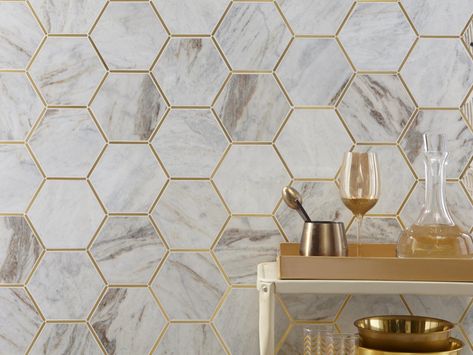 This is an exciting way to decorate your walls. Many tiles have designs that look eye-catching when attached to the walls. There are tiles, each telling a different kind of story.
You can play with the tiles and create a unique wall. This will not only show your creativity but will also use up the space in a beautiful way.
So if you want to do something out of the box, you can go with the tiles.
25. Metal Wall Arts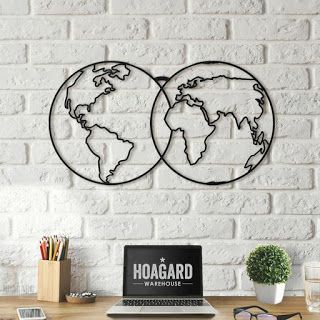 If you are looking for a creative, attractive, catchy wall simultaneously, metal wall art is the best pick. These metal wall art are available in floral, geometric figures, and various shapes.
The metal art looks perfect in living rooms, offices, and restaurants. Metal wall art is readily available if you are looking for white wall décor.
These can be paired with gold elements to intrigue the place. The metal wall art can be used for a long time if it is of good quality.
Check This Next: 15 Stunning Gallery Wall Design Ideas to Create an Aesthetic Look
Conclusion
These are some of the ways through which you can decorate your white walls. You can use any of these to make your home even more beautiful.
However, if you decide to décor, remember that personal touch on anything gives a different feeling and energy to a place.
You can choose your favorite one from this list of 25 White Wall Decors for Your Home to create your own personalized heaven. 
Other Articles