Your bedroom is that part of your house where you can really go all out with expressing yourself. It is your personal haven and also the place where you will be spending almost a third of the day! Having a luxury master bedroom is a dream for many, but it is a hard task to carry along.
So, are you still living in a bedroom which doesn't quite feel right for you? Isn't it luxurious enough to get you going?
Don't worry, for here we have put together a list of ideas which can transform your space into a luxurious abode which you will never want to step out of. So whether it is a minimalist approach or the roaring luxury master bedroom that you are looking for, there are some ideas for everyone.
Are you more of a DIY person or someone looking to achieve this look on a budget? Keep reading; we have something in store for you too.
Best Luxury Master Bedroom Decor Ideas You Can Consider
1. Choose the Right Palette
The importance of choosing the right colors for your luxury master bedroom look cannot be emphasized enough. You can choose to leave the walls bare and white, but it will only end up looking stark and without any personal touch.
Adding a touch of color is the most cost-effective way of sprucing up the bedroom.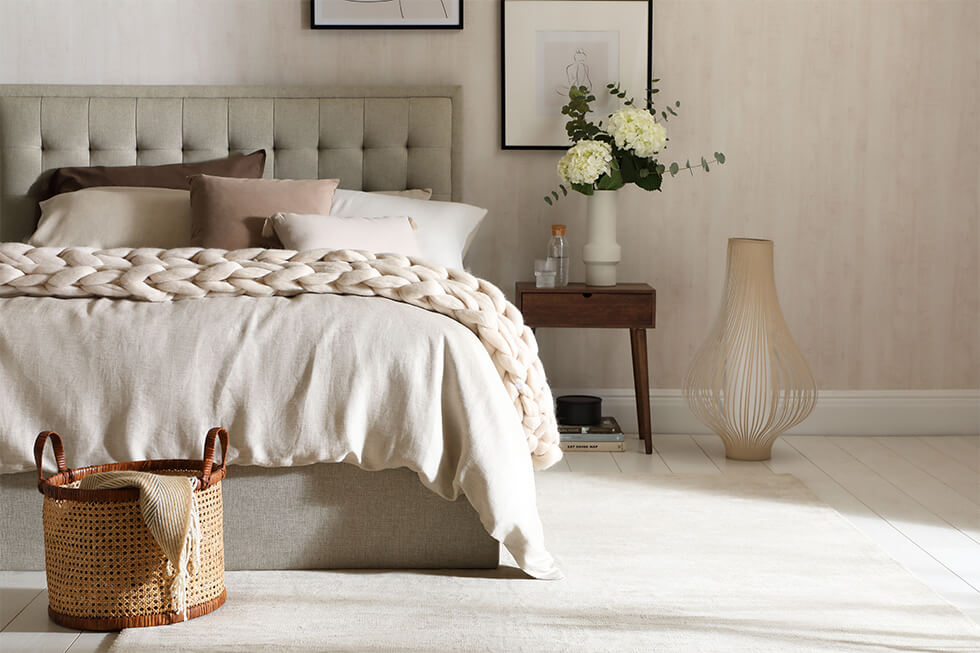 Choose from warm neutrals like beige, eggshell, browns, and burnt orange, with a pop of color for contrast. You can also add this pop via careful placement of linens and furniture.
Similar Post: 13 Genius Master Bedroom Floor Plans for Every Homeowner's Dream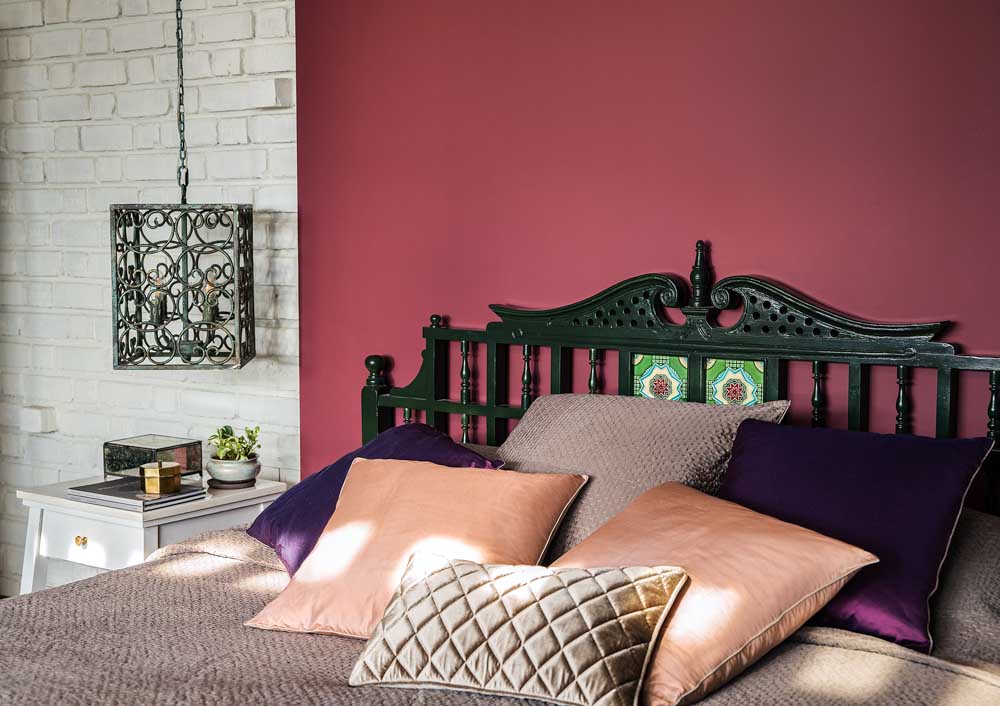 Go for simpler shades and finishes, and keep lines clean. Your bedroom needs to be that safe, restful cocoon where you can unwind at the end of a long day; make sure you choose colors that are visually pleasing and soothing to the eye.
2. The Headboard Can Make All the Difference
The bed is the main element of your bedroom decor, and the key factor in dictating its look. It is the centerpiece, and all other elements need to work around this singular focus.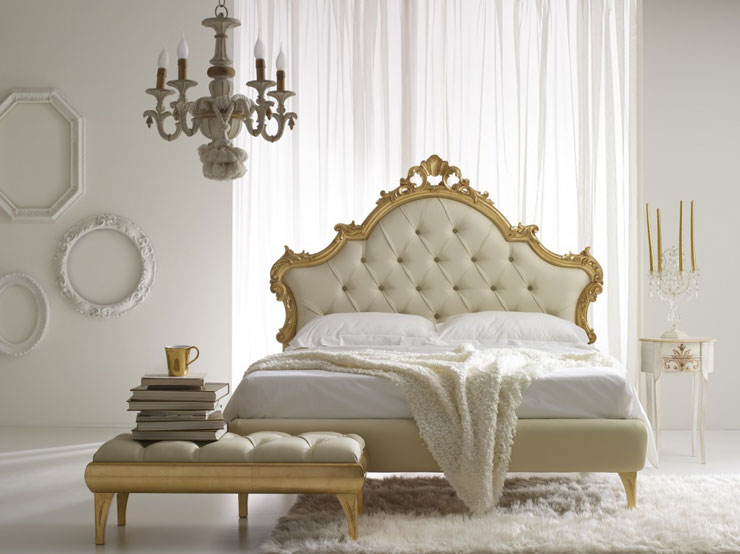 The headboard is so much more than just a piece of wood supporting your back. Grand, large headboards are all the rage, and while the trend keeps changing, going in for classics will always stand you in good stead.

So whether it is an ornate one, a tufted one, a pared-down one or a minimalist wood one, there are multiple ways you can amp up the style by just playing around with the colors and textures of your headboard design.
3. Lighting Essentials
Lighting can really make or break your luxury master bedroom look with how hard or soft it makes the space look.
The right lighting can make your space cozy, romantic, and welcoming, while adding creative touches can really be the difference in setting the mood for different needs.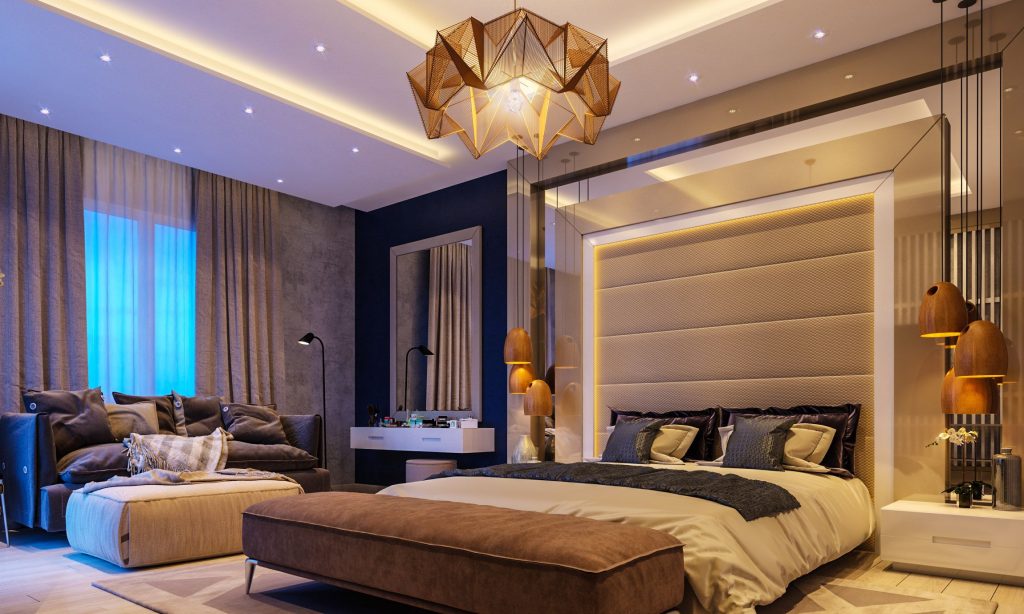 Some lighting placement is for practical needs, like a book lover would need a bedside lamp to read, someone would need inbuilt lights inside the wardrobe and so on.
But the general rule of thumb for a bedroom would be indirect lighting with focal elements via hanging lamps, bedside lamps, and a few key spotlights.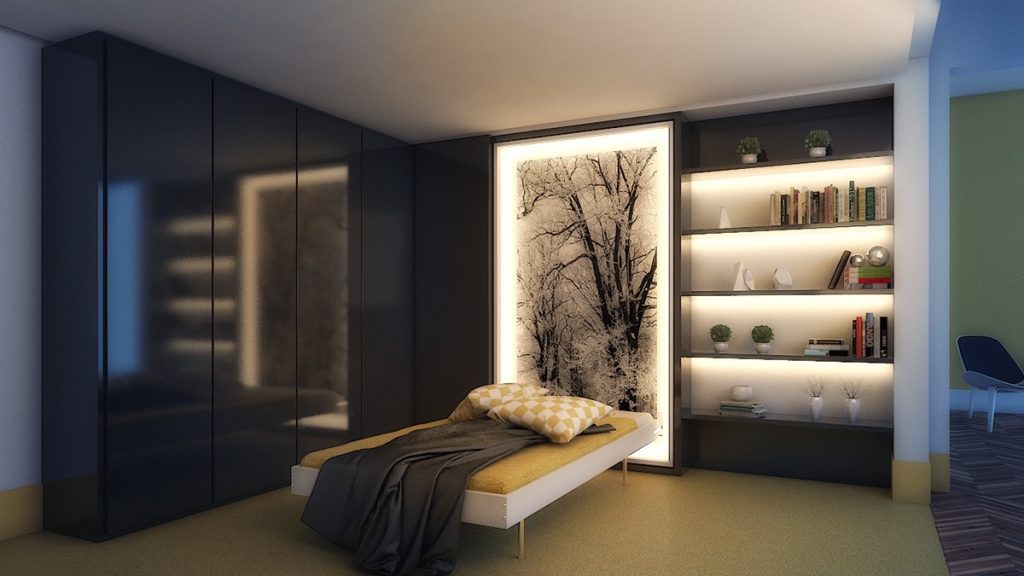 Adding backlights to the focal points of the room, like the artwork or even the shelves, can add a touch of glamour to the room and space.
4. Layering Your Linens
The best part of coming back to your bedroom at the end of a long day is the promise of a comfortable bed to just snuggle into.
And a well-made bed with good bed linen is an important factor. Have you ever felt your bedroom look drab in front of those luxurious hotel-style bedrooms?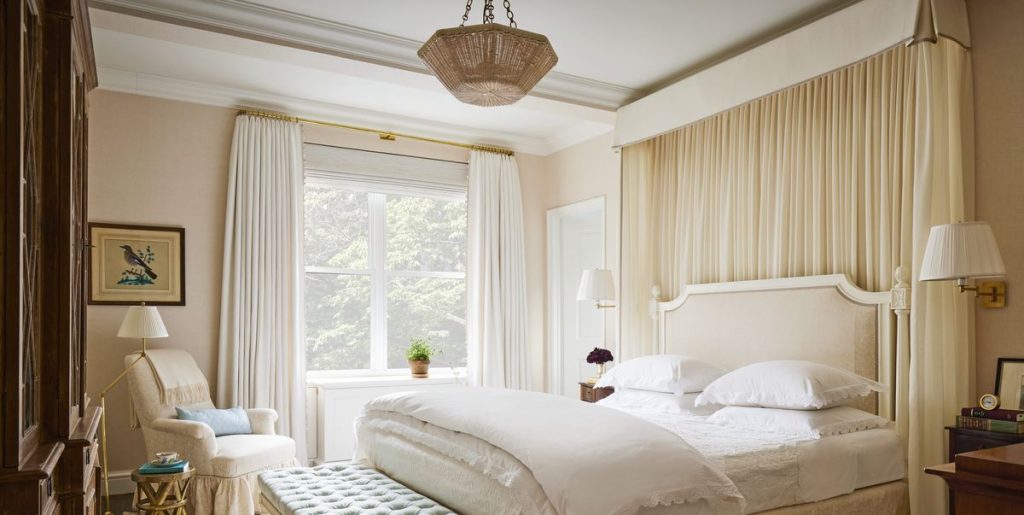 Well, now you can recreate the look in your own luxury master bedroom with a few tweaks. Look for sheets with high thread count with a luxurious touch and feel to them.
Consider a triple sheet arrangement with a thin duvet between two sheets to give that extra bounce and softness.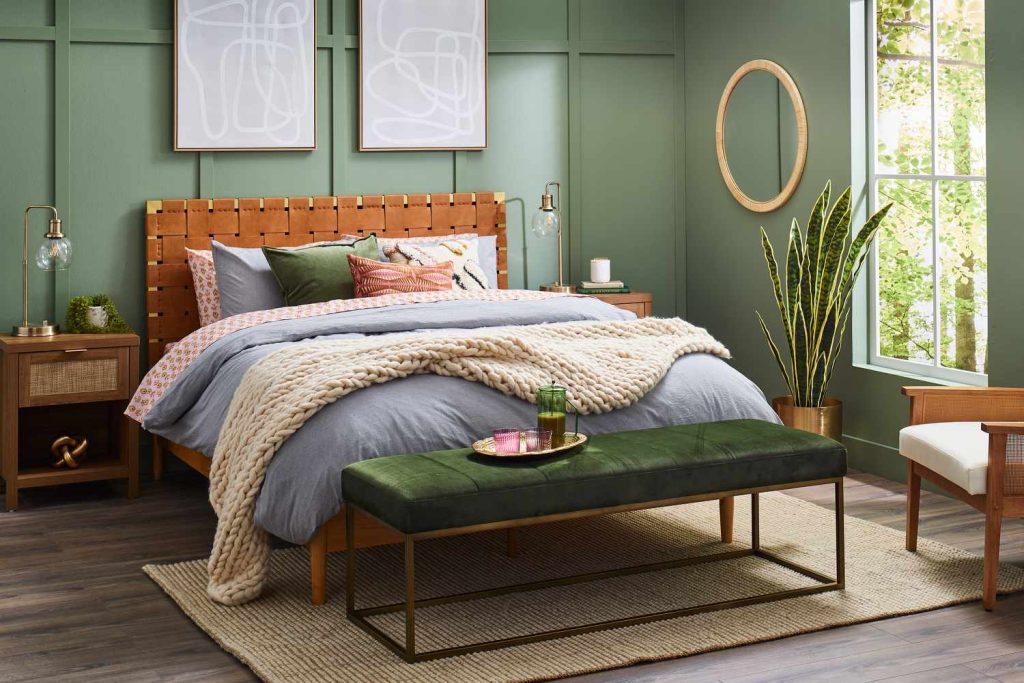 You no longer have to go for crisp white sheets and neutral-colored bed linen to dress up the bed. Choose from other neutrals like gray, eggshell, taupe etc., which can also give the luxury master bedroom look.
If you are looking to add a pop of color to your bed linen, remember to balance it out with the drapes and the pillows.
5. Plush Pillows
Those plush pillows to sink your head into at night are so much more than just functional requirements. These pillows are an essential part of dressing up your bed for the right luxury master bedroom look.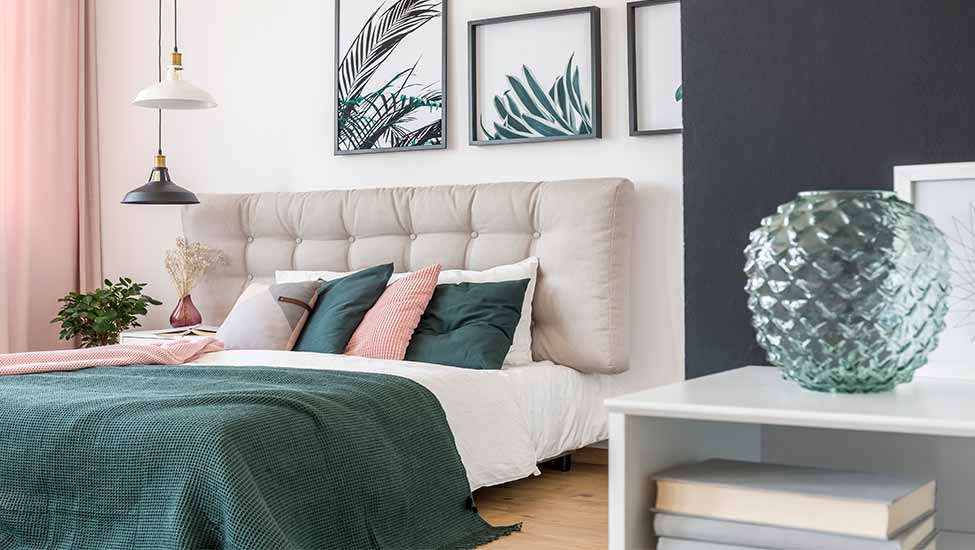 The number of pillows of differing sizes can just be a daunting task to achieve in terms of look, but a simple look can be achieved by adding a combination of two larger pillows, two sleeping pillows and a couple of standard-size cushions and throw pillows.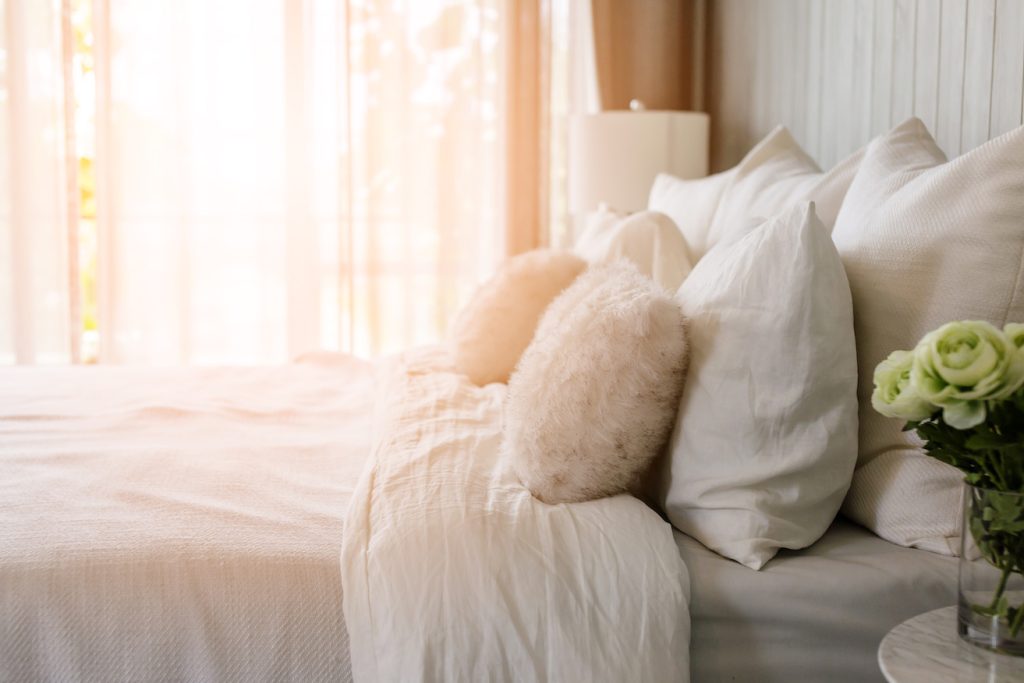 Don't pile them high, and curb the instinct to layer them more than a quarter of the length of the bed. Choose a mix of colors and patterns which go with the palette and theme of the room.
6. Add Statement Seating
Adding a stylish reading nook or a seating option in the room is essential both for functionality and aesthetics.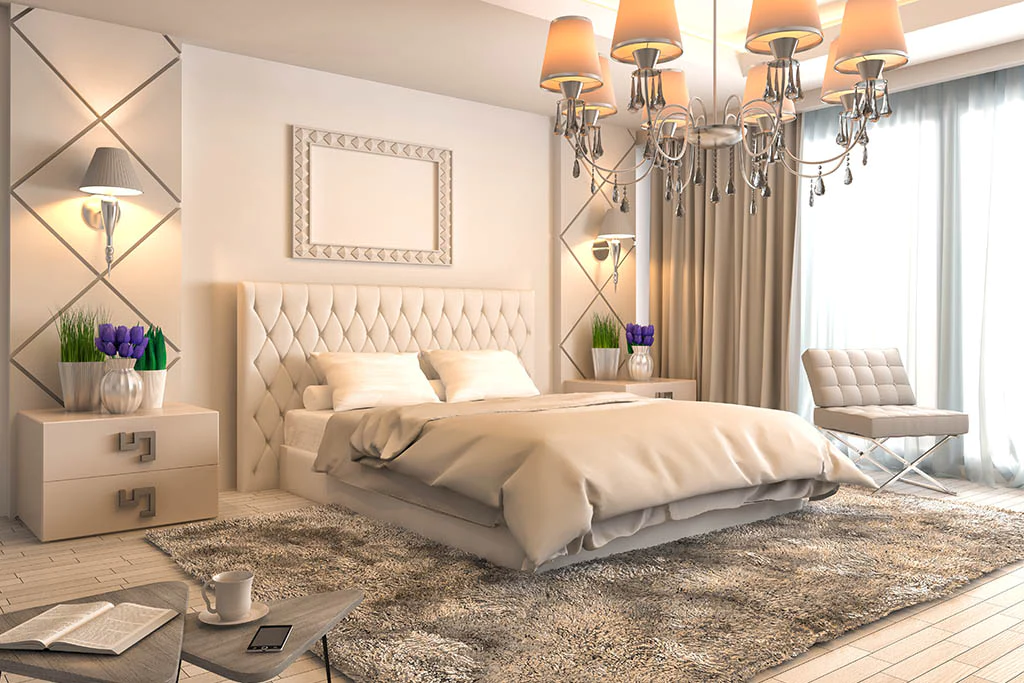 If you have the space, you can add an elaborate seating space, and if there is a space constraint, you can still choose to add a sofa by the window or the bed.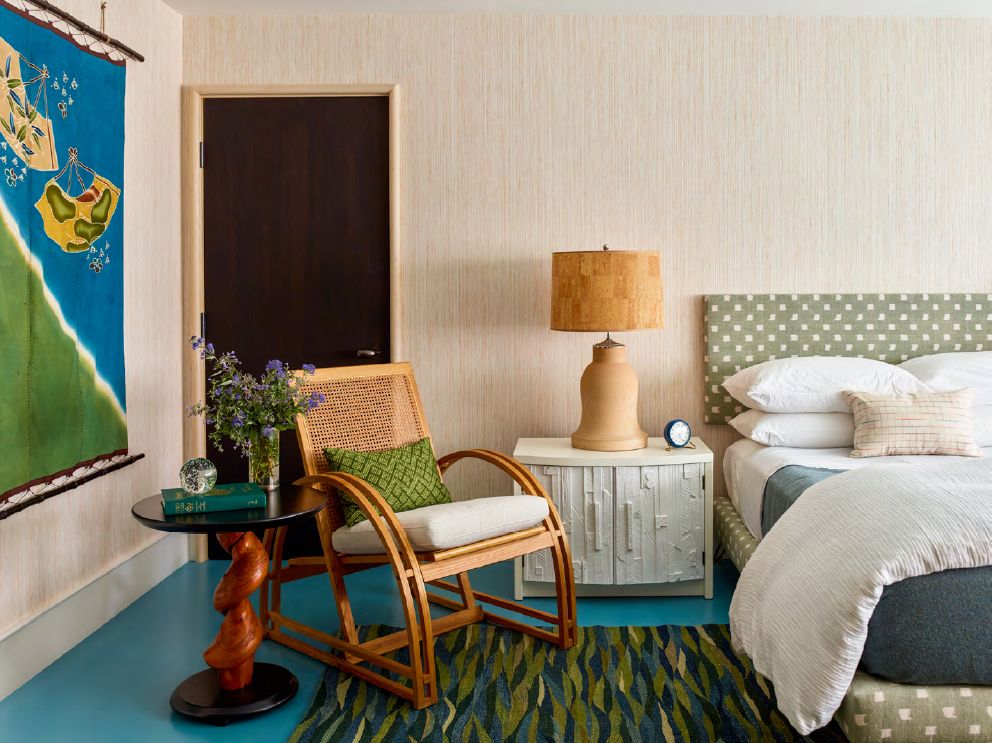 Adding a color or bringing in some antique statement pieces can help highlight the space and give your master bedroom the right luxury look.
7. Adding Art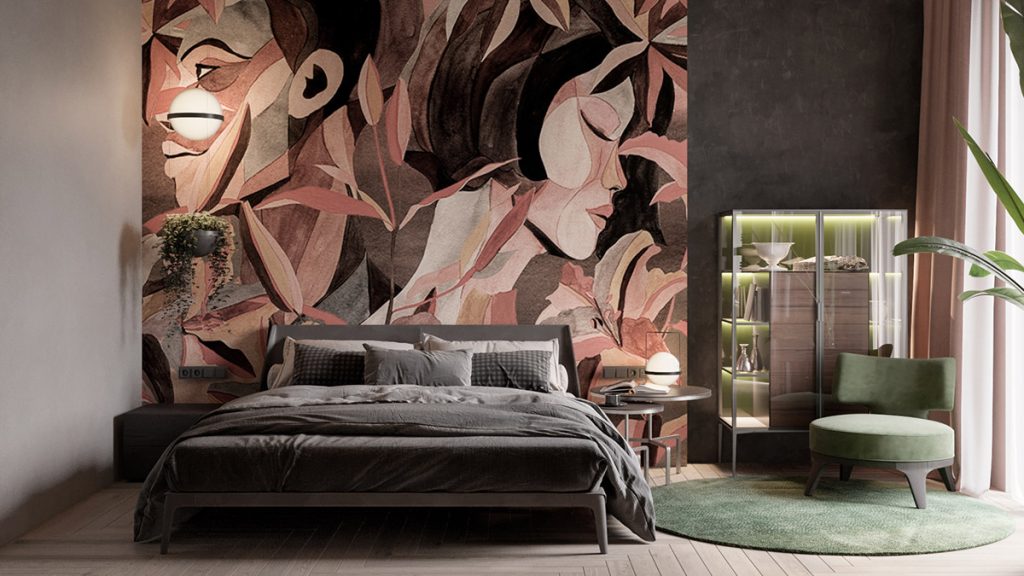 Adding the right art to your bedroom can help focus all the attention on the feature wall. Whether you are going for original art, decorative prints, panelling or wall murals, adding art is a sure way to add a touch of glam to your master bedroom.
8. Choosing the Drapes
Choosing the right drapes is one of the most important elements in the overall look of your master bedroom. Installing a standard curtain rod with the curtain hanging from it can make it look less than classy.
Instead, opt for the classy hotel look of installing drapes- with a sheer curtain to bring in the light with an overlay of blackout curtains for that ultimate sleep luxury.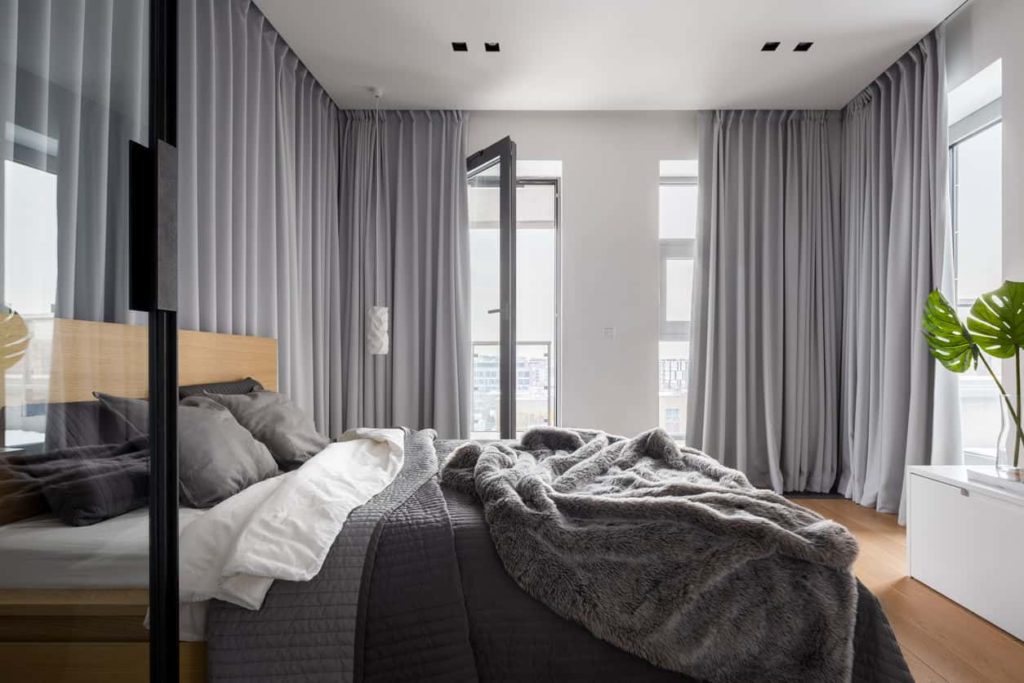 Try to avoid valence curtains and heavy droopy drapes. Adding the curtains high and with concealed paneling can give a sense of height to the room and make it look luxurious instantly.
Tall curtains with a continuous fall look sophisticated, especially in smaller bedrooms.
9. Stylish Storage Elements
The key element of any luxury is in the details and keeping it all clutter-free. Not only is storage an essential and functional requirement, but it is also a necessary aesthetic requirement to make the room look clean.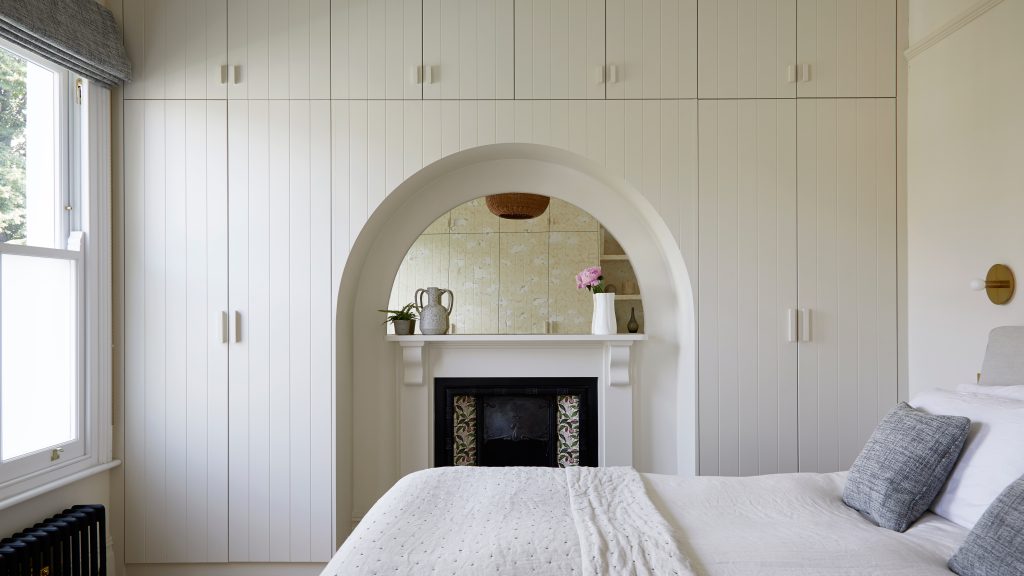 Building in bespoke solutions which carry the theme of the room is the ultimate luxury solution.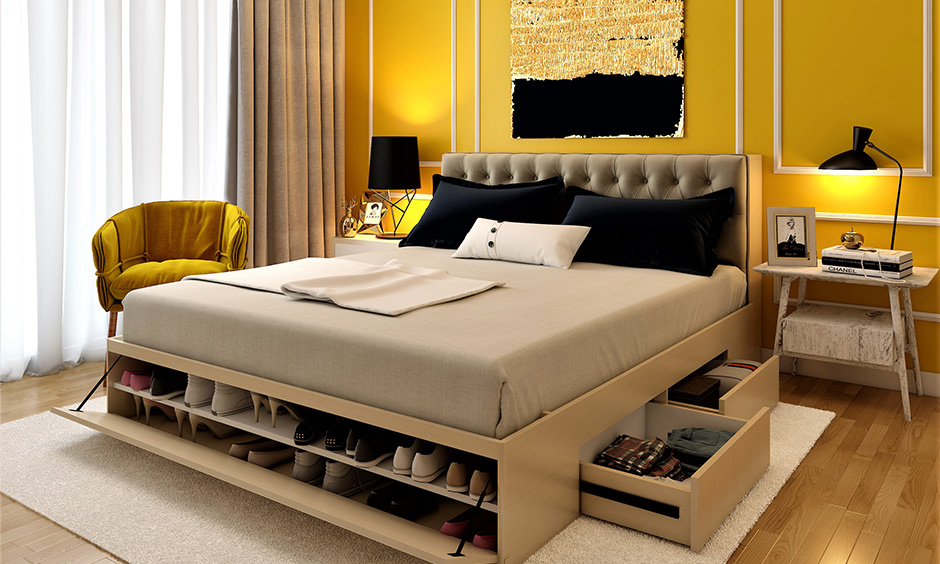 But if you can't rip off the existing storage solutions, you can always invest in clever pieces like a bedside table with built-in storage.
Adding a fresh coat of paint to existing pieces can instantly spruce it up to spark luxury.
Related: 15 Master Bathroom Floor Plans with Walk-in Shower
10. The Small Luxuries
While we have covered most of the essentials, the difference in decor which can make your master bedroom a luxury haven is in the little details.
Adding a stunning chic lampshade, a wall paneling, a foot table, or even a plush rug can bring together the entire look.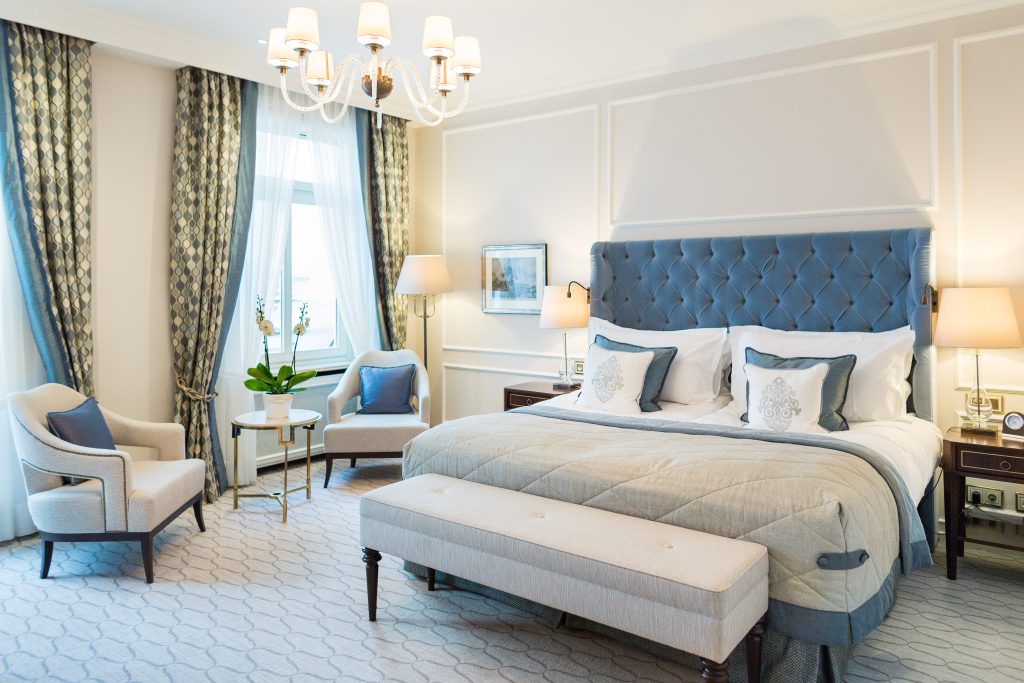 Adding a scented candle or even a bunch of fresh flowers to your bedside can elevate the look. The aroma when you enter a room is essential for bringing the extra element of luxury. Citrus and floral scents work well with most decors.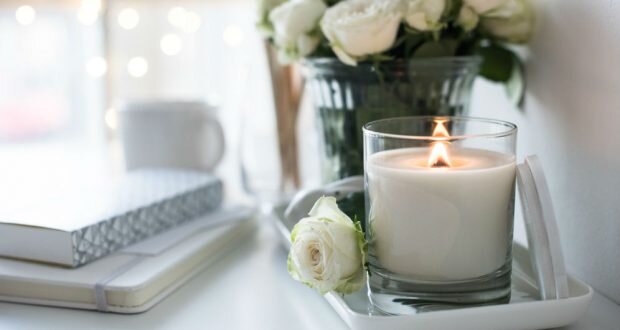 Suspending a stunning chandelier can add another focal element to the look of the entire room, making it look bigger instantly.
Decor Ideas for Luxury Master Bedrooms
Minimalist Approach
A completely pared-down look with a minimalist appeal can be equally alluring. Adding too many pieces can end up cluttering your room. So when in doubt, take a minimalist approach.
Illusion of Space
Make your bedroom look larger by adding mirrors behind the bedside tables. These catch the light from the lamps and give an illusion of space, so essential for smaller spaces.
Clutter Free
Take out all the clutter and keep non-essentials either hidden or stowed away for a holistic clean look. Some kinds of clutter can look aesthetically pleasing. Some kinds of good clutter are books or magazines which have been stacked by choice. Bad clutter is just dirty laundry lying about or hanging wires etc. Choose to keep bad clutter away for a luxurious look.
Bring in Nature
Adding a touch of green can help bring the calm of the outdoors to your personal space. Choose plants that are low in maintenance so that they can add freshness without adding to the hassle.
Adding Rugs
If there is one takeaway, it is that you should add a rug for your luxury master bedroom look. It adds texture and warmth while bringing different style elements together. It can also be used to blend different areas of the room together without them looking like disparate entities.
Keeping the Floor Space Empty
Leaving floor space empty is an essential hack for a clean look. Try to keep minimal furniture standing on the floor. Try taking them to the wall via floating shelves and hanging units which leave the floor empty and clean.
Upgrade the Hardware
The default hardware on your wardrobe and storage units, vanities etc, can easily get an uplift to make the room look luxurious. It is an inexpensive way to add glamour to your space.
Sense of Smell
One of the most powerful senses which can add calm instantly is the sense of smell. Adding a diffuser or a scented candle can make a big difference to your experience when you enter the room and also your sleep quality.
Check This Next: 18 Impressive Master Bathroom Floor Plans You Need to See
Final Words!
All in all, a luxury master bedroom is not only something you must have but also something you absolutely deserve. So, if you have eyed those luxurious hotel-style and luxury bedrooms, it is time to make it your own.
You don't need to go out with redecoration and break the bank. A few tweaks and adjustments can make your master bedroom look luxurious in an instant.
So, which one of these design ideas do you think would work in your space? Ask us for more ideas and design inspirations to make your master bedroom look luxurious.
Other Articles