We have always been a part of cultures and families where decorating the living room has been the major goal because the guests come over; it sets a status symbol and gives an aesthetic look to your house.
People spend loads on decorating the living room, with painting, accessories, furniture, and other aspects. But the bedroom always takes a backseat when it comes to putting effort into decorating.
But in reality, we spend most of our time in our bedrooms, sleeping, waking up, and getting ready, reading books, working on hobbies, or anything that requires us to be comfortable.
Our bedroom is always the 'go to' place that helps us be ourselves and pampers us like babies.
Pro Decorating Tips for Your Dreamy Bedroom
If the living room is the body of our house, the bedroom resonates with the heart. Hence, it is important to keep that place tidy and aesthetic such that it is always pleasing to be there and call it our 'home.'
To enhance your bedroom, here we have 11 inspiring bedroom style ideas that would require you just to make minimal efforts and changes to decorate your bedroom and level it up. They involve ideas that require low effort and minimal thinking.
However, if you are looking to decorate your room in one go, there are some amazing ideas that you can follow. Take a look at them.
Similar Post: 15 Accent Wall Ideas to Transform Your Small Bedroom
1. Use Stylish Wallpapers
Among the many bedroom style ideas, wallpaper can bring a dramatic change to your bedroom with just minimal effort.
It will help you go from 2 to 10 on the number range just by choosing the right wallpaper that complements your bedroom's color scheme. It includes your bed, bedsheets, furniture, floors, and other decorative items.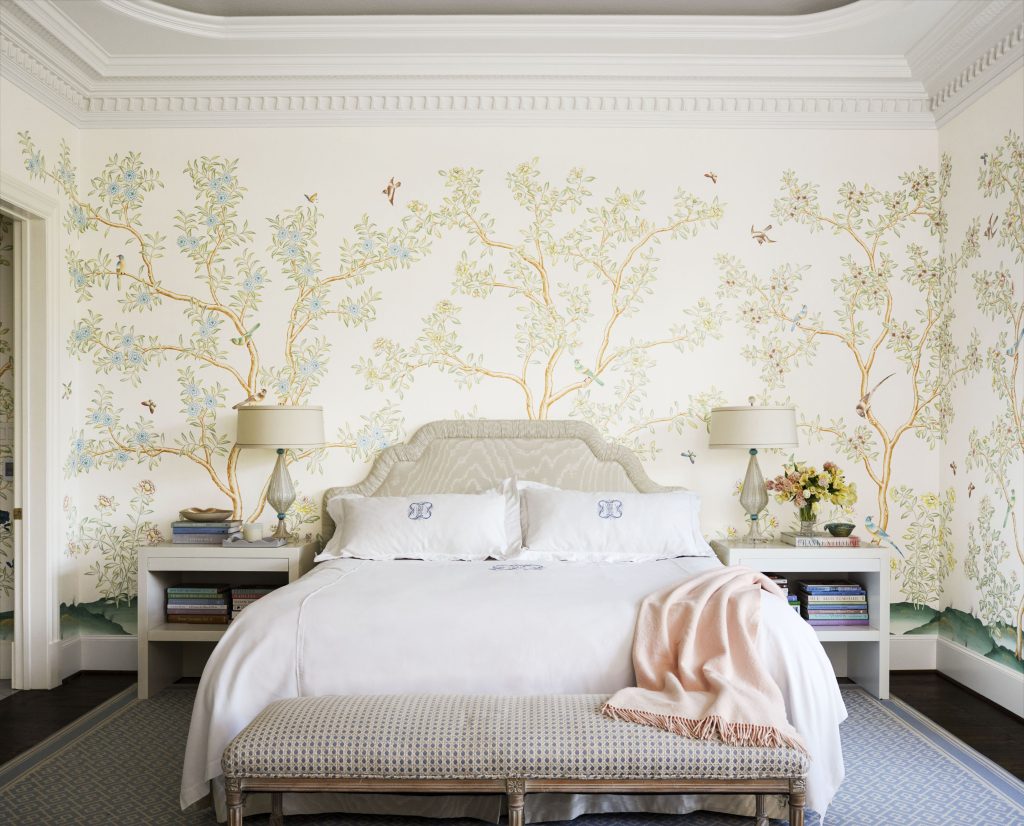 Wallpapers are available in a huge range of colors and designs for all types and tastes of people and serve as one of the finest bedroom style ideas.
You just have to close your eyes and imagine how you want your room to look and search on the web for wallpaper designs similar to your choice.
It enables you to create a truly personalized space as you can decorate it based on your likes and dislikes without getting approved by anyone else. You can also buy themed wallpapers based on your favorite superhero or movie character without being apologetic to anyone. 
2. Colorful and Bright Decoration
If you are a cheerful person who enjoys being in lights and colors, this bedroom style is a great idea for you.
Many youngsters enjoy the bright and happy designs and colors of their bedrooms with quirky accessories and showpieces. It makes you feel cozy and cheerful even on the days you do not feel that from within.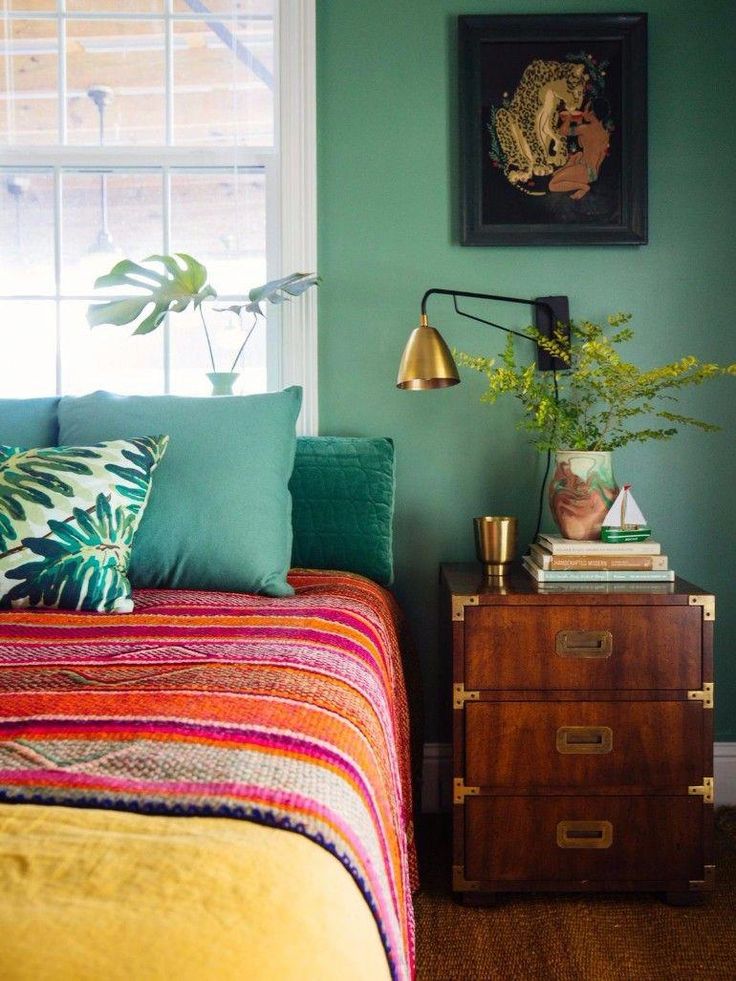 Along with the bright colors, you can use soft and contrast-colored accessories and furniture to maintain balance in your room.
Further, adding lights of different shades can help you dim the lights and colors whenever you wish. Also, using plain-colored beds and bedsheets can add to the glow of your bedroom.
3. Single Color Room Decor
If you are in your room, the one thing you seek the most is coziness and comfort. It is the place where you want to be lazy and own yourself without any compromise.
So apart from being the best version of yourself in this place, you can put some work into your bedroom so that it makes you feel good too.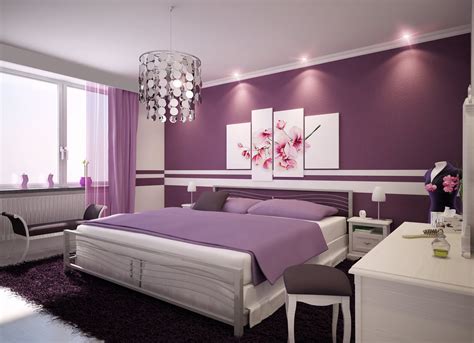 One of the best ways to do this is by coloring the room with a single deep color that will give you the feel of being in your cacoon. Use the same pain on the curtains, bedsheets, pillows, furniture, etc.
Further, adding small lights, white accessories, and light-colored paintings can help you enhance your room aesthetics dramatically. So if you are planning to paint your room, this idea can work well for you.
4. Add Some Metal Accessories
If you have made up your mind about decorating your bedroom and are ready to spend some money on it, you might want to consider this idea for your bedroom style.
Add a touch of metal accessories to your room. It will give a classy and rich look, showing sophistication in your taste.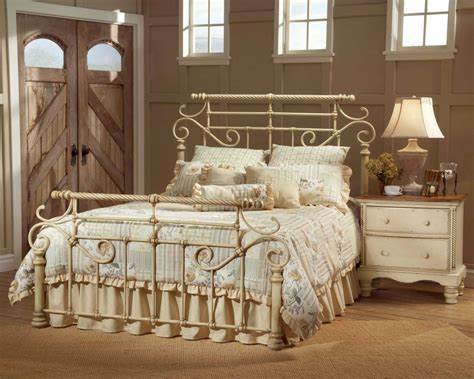 Based on your budget and color choices, you can use any available metal accents such as copper, brass, aluminum, silver, or stainless steel. They can be curated in different ways such that it fits well with your bedroom style and colors.
You can use metals in not just furniture finishings but also in paintings, art pieces, wall hangings, clocks, and anything that looks good and matches your vibe.
Further, making use of lamps, scones, and hanging lights made of metal can enhance your bedroom look and make you feel warm and elegant.
5. Wooden Bedroom Decor
There are no limits when it comes to wood for decorating your home interior. You can choose anything from traditional and vintage furniture to modern designs and patterns in wooden furniture. They offer a wide variety to choose from in terms of designs, patterns, prices, and sizes.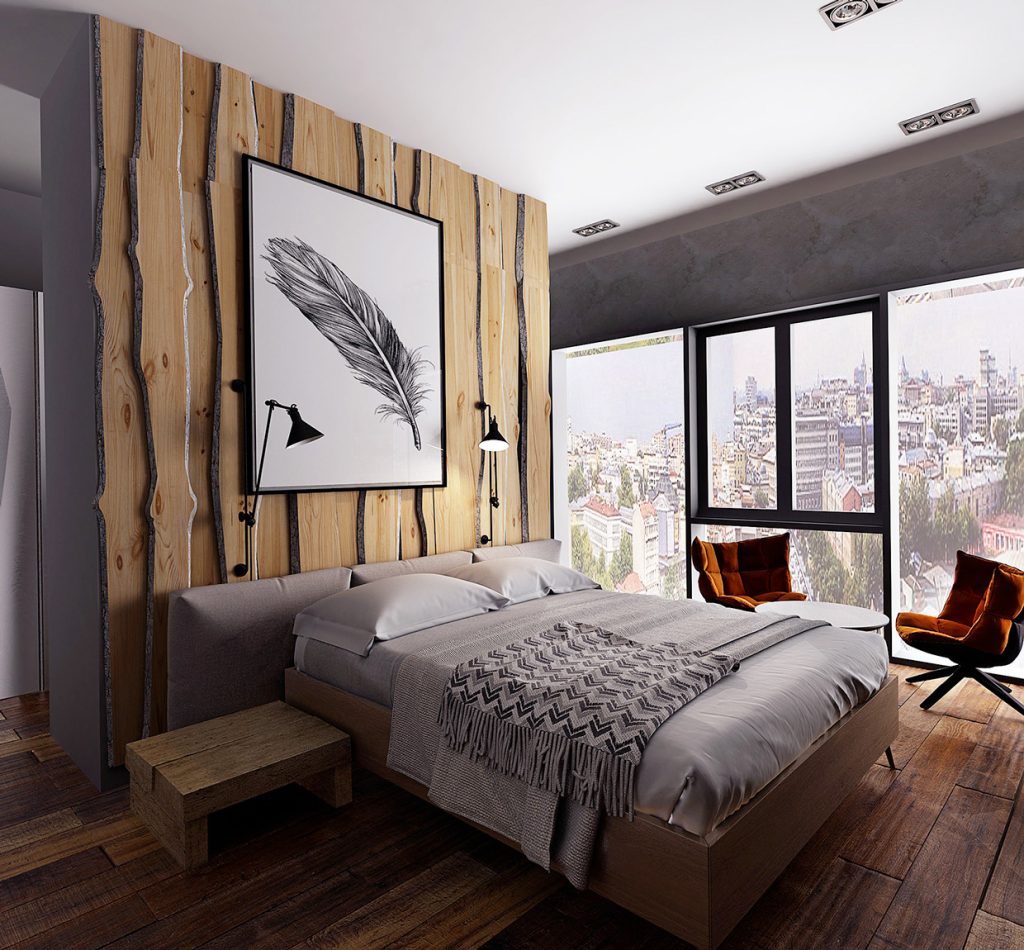 They can help you create the bedroom style that you desire by spending a small amount on it. Wooden furniture dominates your room and gives an aesthetic of how an outsider will perceive your room for the first time.
However, using modern and aesthetic looks can be a little tricky with the wooden decor. It is important to keep similar patterns and designs throughout the room.
The basic hint should tag along like a thread throughout the room decor to enhance the look and make your look well-planned.
6. Use Wall Art for Your Room
Wall art as bedroom style ideas is a minimalistic approach to bedroom design where you can use minimal effort to your bedroom style that can help you make it look elegant and beautiful. Wall Art adds layers of character and texture to the bedroom.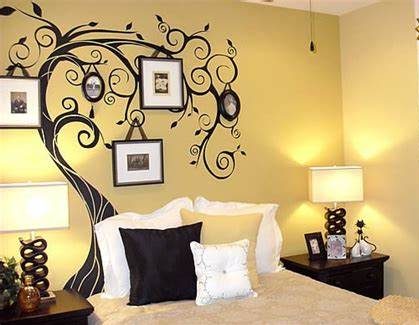 If you don't want to spend a huge amount on one wall stretched wall art, no worries! You can use a series of painting pieces displayed in a pattern on your bedroom wall. Also, you can paint and make wall art yourself.
There is no rule which defines the way of hanging paintings on your wall. You do as it feels good to you. You can think of different ideas and textures to increase the beauty of your room and take full credit for yourself.
7. Connect to Nature
The easiest way to decorate your room instantly with just basic efforts is to go out in the garden, shape your plants, and bring them into the bedroom to decorate. It helps to bring in the touch of nature in your surroundings. It makes the room more breathable and visually appealing.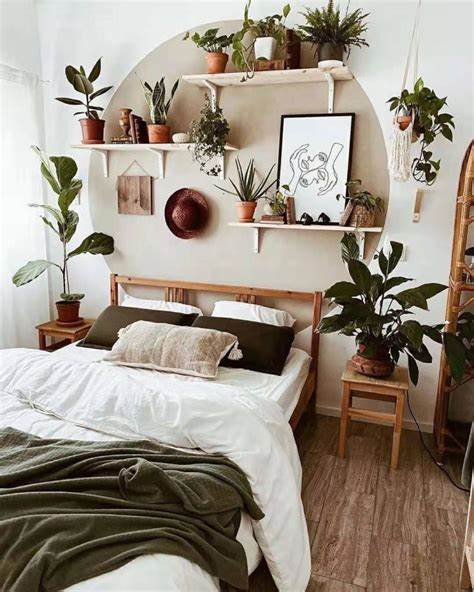 If you want, you can also buy a few small saplings and houseplants that will look great in your bedroom style. It helps you stay in touch with nature and always gives a fresh vibe.
However, before following this idea, you must take a look at the amount of sunlight that reaches your room. If there is not much sunlight in your room, you need to select the plants that can survive in such conditions.
Related: Top 15 Round Bathroom Mirrors To Elevate The Look
8. Stick with Just Two Colors
You can use two of your favorite colors and make them the theme of your bedroom. Starting from room wallpaper, it can include beds, walls, bedsheets, curtains, accessories, and everything in the room. This gives a feel of having a well- coordinated and well-planned bedroom.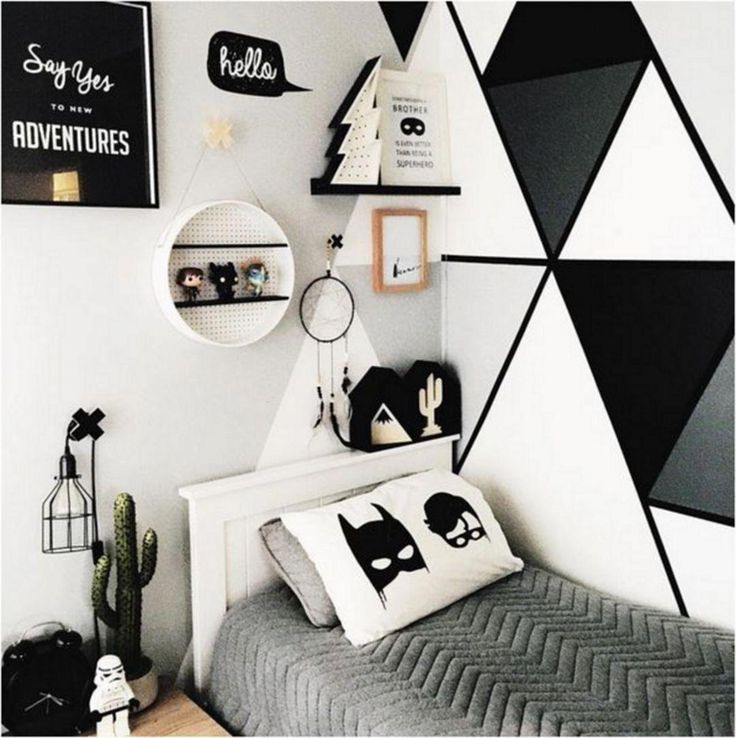 Further, adding some accessories of neutral colors can add the cherry on top and break the streak. It will help the room to get a comforting and cozy feel.
In such ideas, the colors that work best are mostly a shade of white, like white and silver, along with some soft but darker shades. Usually pink, skin color, brown if you have wooden furniture can go well the white.
9. Use a Unique Headboard
If you are lazy about decorating your whole room and are just looking for a shortcut to do your bedroom style without any effort and yet make a statement, here's a great idea.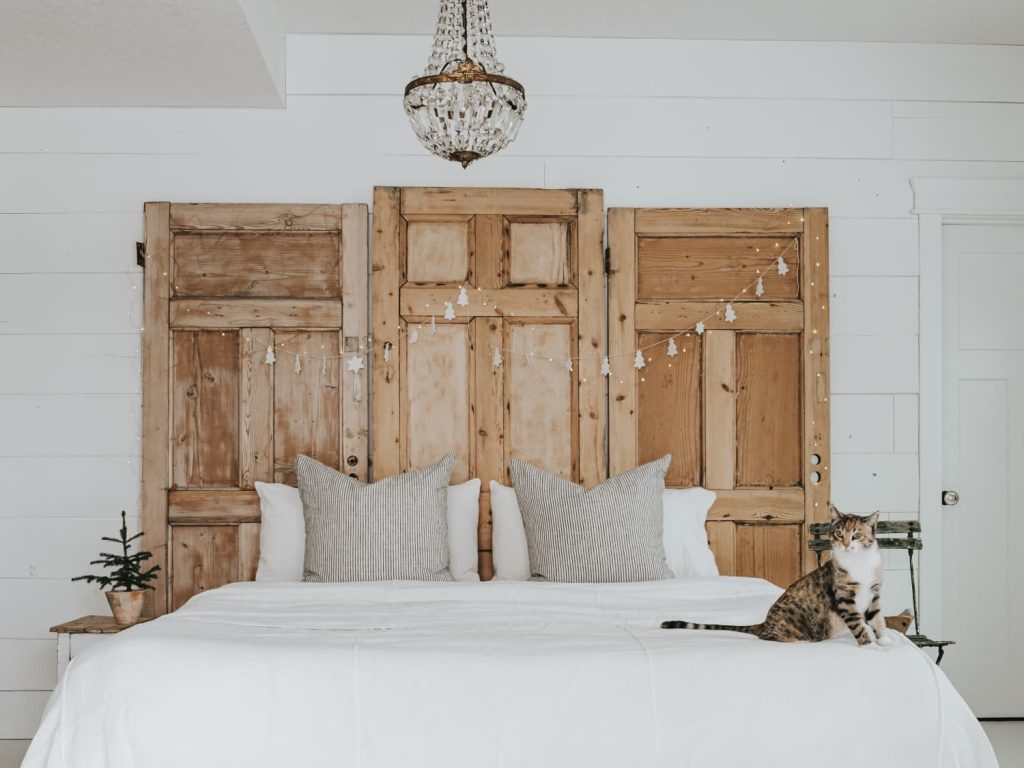 Instead of decorating the whole room and planning every corner, you can just put some extra work in the bed's headboard and make it an active part of the home décor. It is not just eye-catching; it gives a unique statement to the room.
Further, it can look like more of an artwork instead of a headboard but also do the work of later. This helps to decorate your room most easily by putting in the least effort yourself. You just have to choose the right headboard that goes well with the walls and bed of your room. 
10. Use Mirrors to Enhance Your Room
If you are looking for a classy bedroom style ideas with some futuristic vibes, you can use mirrors on the closet doors or walls of the room that completely cover it.
It does not just help to enhance the looks of the bedroom but also increases lighting as the light reflects from the mirrors.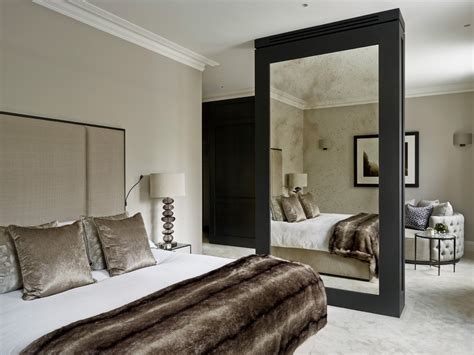 It will also give you a feel of glamour in your room. If you have a small room with mirrors, your room can look significantly larger. However, installing mirrors in your bedroom may seem like an expensive option; hence, go for it only if you have the budget.
Also, mirrors are a risky investment with all chances of accidents and injuries that can cause harm. Hence, if you have kids in your room, it is best to avoid mirrors.
11. One with The View
If you have a great view out of your window, Why not utilize it as the perfect bedroom style ideas? You can build a huge wall-stretched window on one wall of your room.
The view outside can help you add an aesthetic look to your bedroom. It will help you to get direct sunlight and greenery from the plants outside your room.
Check This Next: 17 Contemporary Interior Design Ideas to Uplift Your Home Decor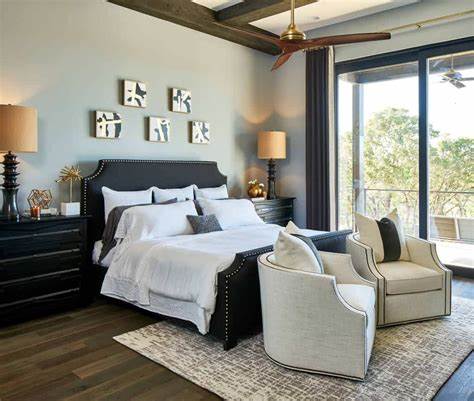 Further, it will ensure fresh air all the time. You can use bright-colored curtains across the wall to give it an elegant look.
Conclusion
In this way, you can decorate your bedroom from basic minimalistic ideas to completely creating a masterpiece. All these ideas can be used based on your bedroom style ideas, theme, size, your choices, and colors. You can combine multiple ideas and create a bedroom look that will make you feel the best whenever you are there.
If you have any other ideas for styling your bedroom, you can tell us about them in the comment section.
Other Articles