11 Best Vintage Curtain Options You Can Order Online
If you've watched shows like The Marvelous Mrs. Maisel and felt instant interior decor envy, you aren't alone! The gorgeous houses, sturdy furniture, delicate lace furnishings, and...
If you've watched shows like The Marvelous Mrs. Maisel and felt instant interior decor envy, you aren't alone! The gorgeous houses, sturdy furniture, delicate lace furnishings, and vintage curtains all come together to create a luxurious, rich look that you itch to recreate.
If you are ready to embark on a journey to transform your home into a vintage mansion, we'll give you a little boost to get started.
From the portieres that hark back to castles from the 4th century to the heavy damasks of the Victorian age to antique lace curtains, vintage curtains are multi-functional.
We've put together an easy reckoner for you; a room-by-room guide on some of the most stunning vintage curtains on Amazon that you might not know you needed but you definitely know you have to have!
Vintage Curtains for The Hall / Living Room
1. Velvet Curtains
Let's start by giving your living room a touch of grandeur and royalty. Velvet has been associated with the wealthy and privileged rights from the Tudor period. These rich velvet curtains fringed with pompoms are a great addition to your living room windows or French doors. Depending on how much light you want to block out, you can pick the lined version (more blackout effect) or the unlined version (more light comes through).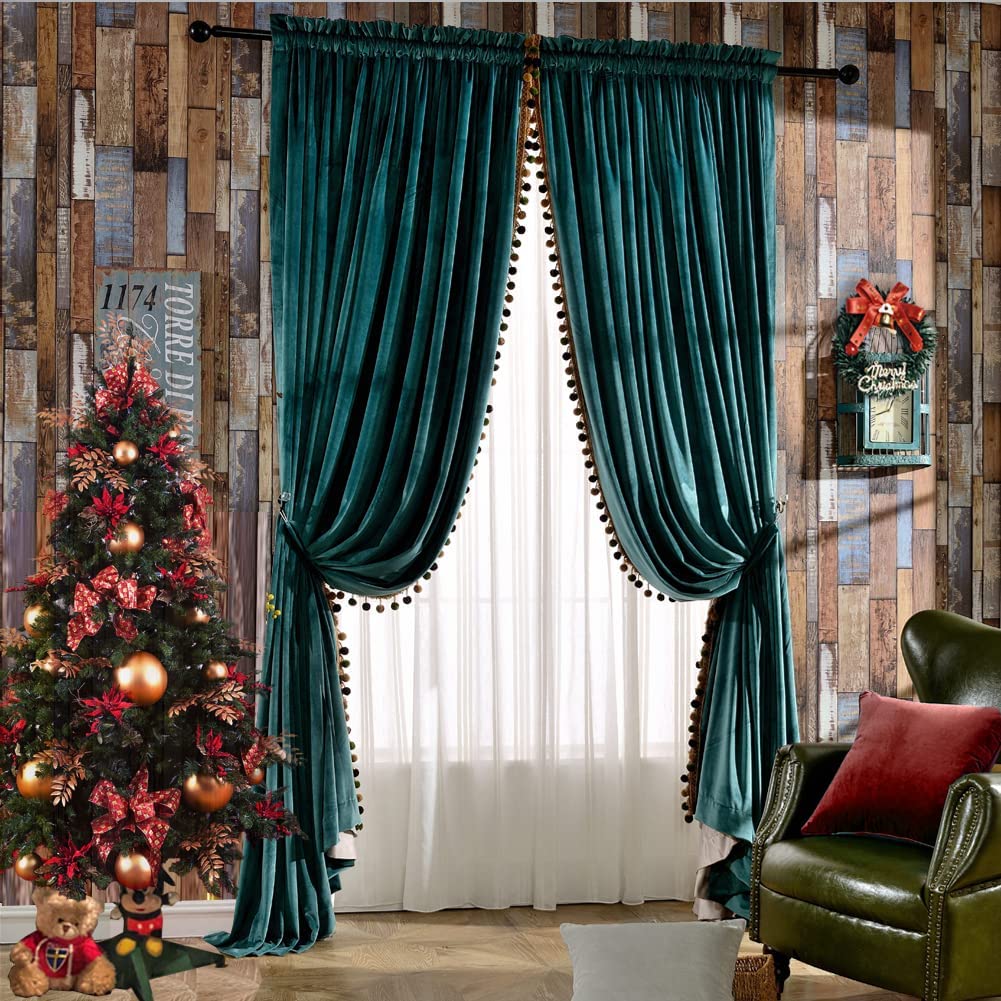 Since the pompoms are one of the highlights of the designs and are rather delicate, you could skip washing these. Vacuum them as regularly as you need depending on the dust in the area around them, and try to ensure they aren't around moisture or dampness
2. Cotton Linen Curtains
cotton linen vintage curtains are the perfect addition to your living room. Pretty and cool, they come with an antique bird and flower pattern that was popular in the Victorian era. Being light, they're easy to install, and maintenance is not hard either. You can toss these in the machine when you need to wash them and tumble dry them or let them dry naturally.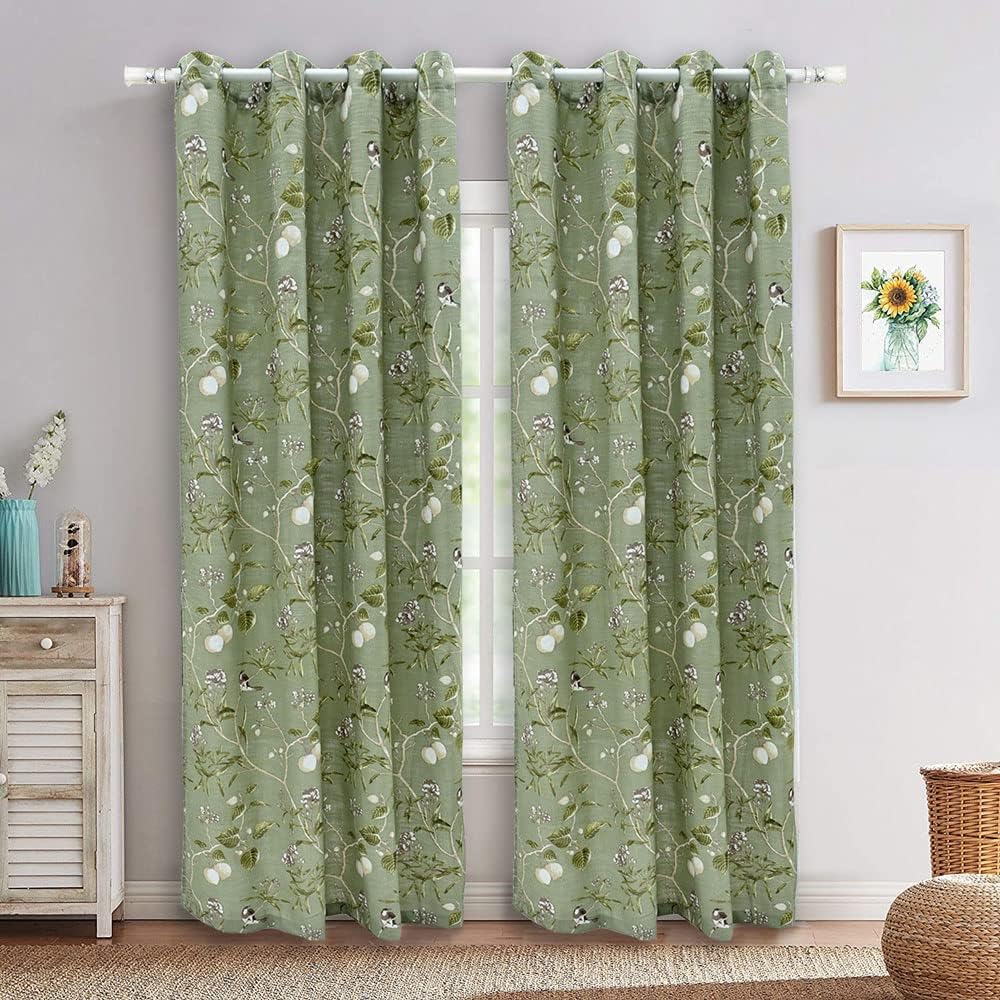 While they naturally block out about 50-60% of light, you could buy wider curtains to make more pleats or folds and increase the amount of light blocked. The other option is to contact the seller, and they even add a lining to the drapes
Portieres for Doorways
3. Lovely String Curtains
While you may assume that curtains for doorways are mainly for privacy, they serve many purposes. Also known as portieres, they were first used in castles to keep each room warm and prevent cross drafts. This string curtain brings back the intrigue of old-style motels or casinos but with a touch of charm and beauty.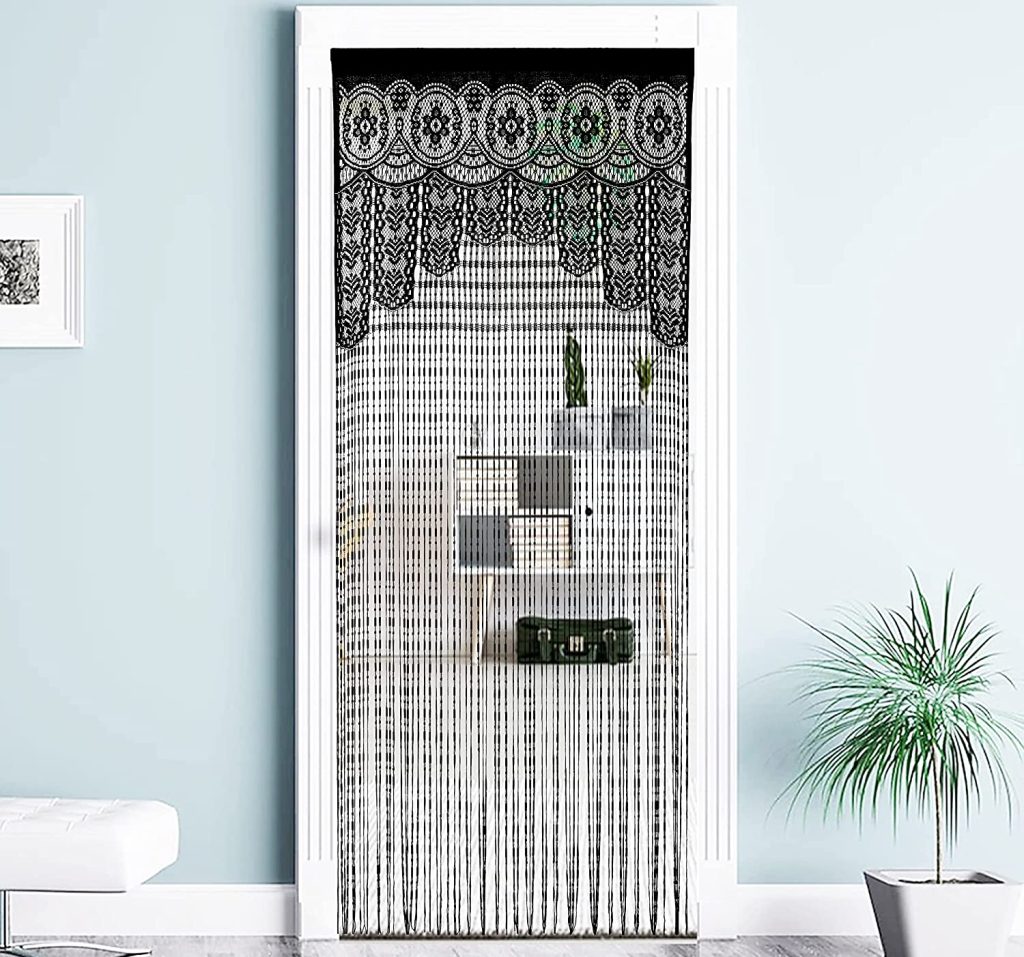 Easy to install, wash and maintain, this curtain also makes for a great backdrop if you are a YouTuber or vlogger who does some amount of shooting within the house. The black and white variant really picks up on the decor of your room if you've gone for a stark, minimalist look and brings a bit of history into your home.
intage Curtains for Master Bedrooms
4. Print Drape Curtains
Do you want to create cool, uncluttered spaces that help you unwind faster and sleep better? We've got the perfect vintage curtains for your bedroom! These damask print drapes come in cool shades of off-white and beige, yet effectively blocking out about 85% of light. Despite this, they're light since they aren't lined, and their triple weave is why they can perform the blackout function so well.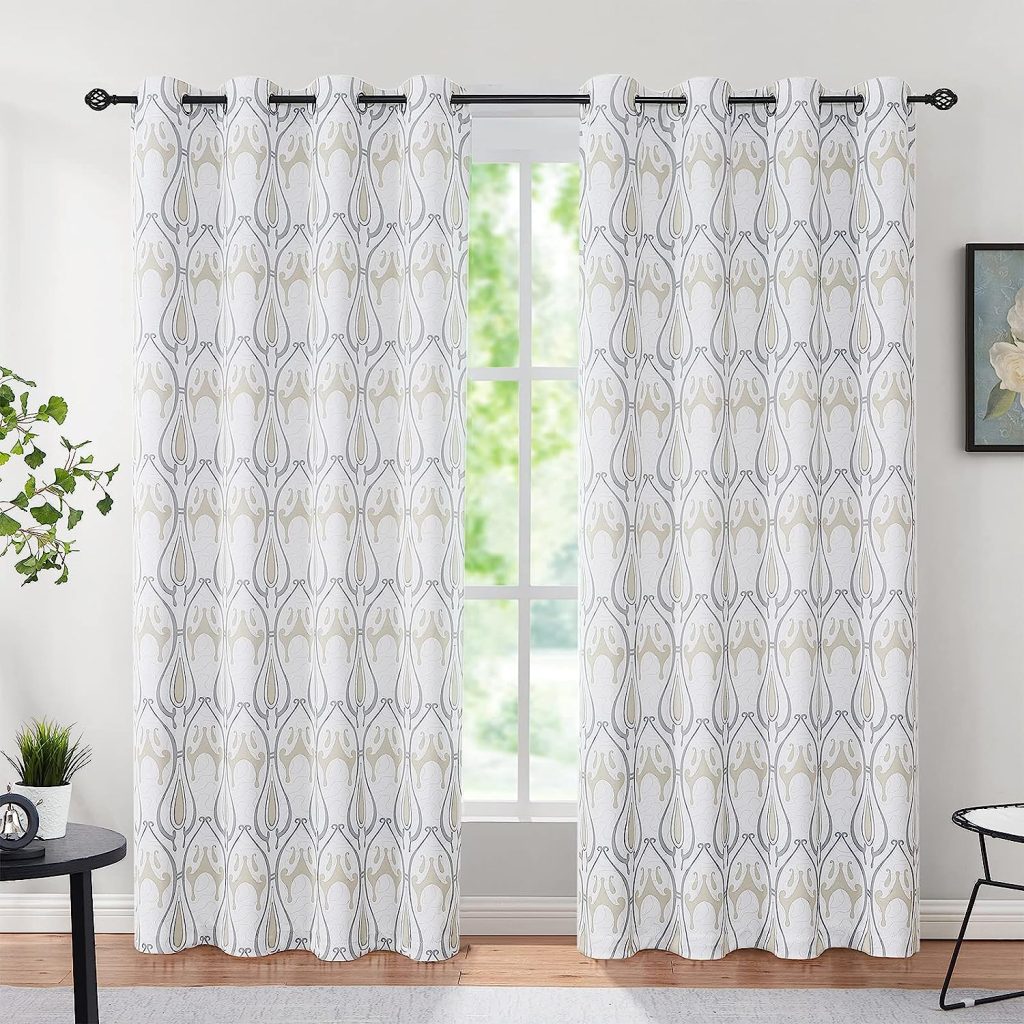 They're wrinkle-resistant to a large extent and are overall incredibly low-maintenance – you can vacuum them, machine wash them, and tumble dry them. The best part? They help insulate your home, reducing your heating costs during the winter, so what's not to love
5. Floral Pink Curtains
If you've chosen a bedroom, this pretty pink floral curtain is just what you need to add that touch of delicate bloom to the room. Complete with ruffles, roses, silver hooks, and pink ties, and the result is every girly girl's dream come true.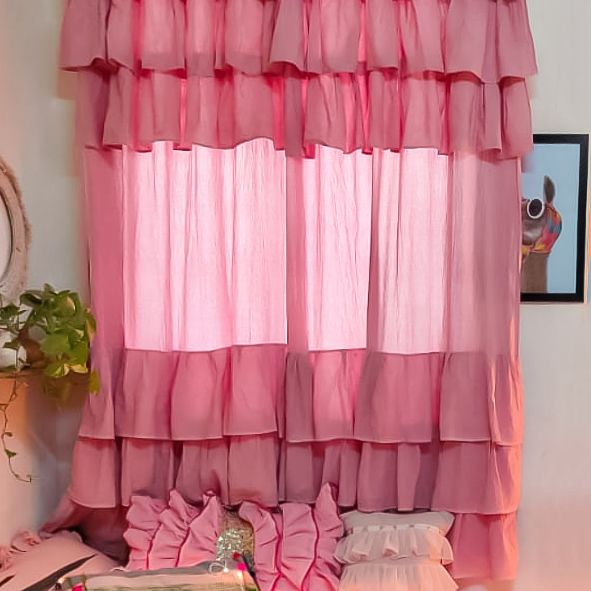 On the flip side, you need to be sure you have the rod to install these without too much trouble, so be sure to check the instructions before you make your purchase. Also, this works better for rooms that don't have a lot of direct sunlight, as they are fairly sheer.
Vintage Curtains for Extra Bedrooms
6. Bookspace Pattern Curtain
Kids' rooms' vintage curtains are hard to find because you have to look for something that matches your interiors and also captures their interest. If you have a little bookworm at home, here's a treasure for you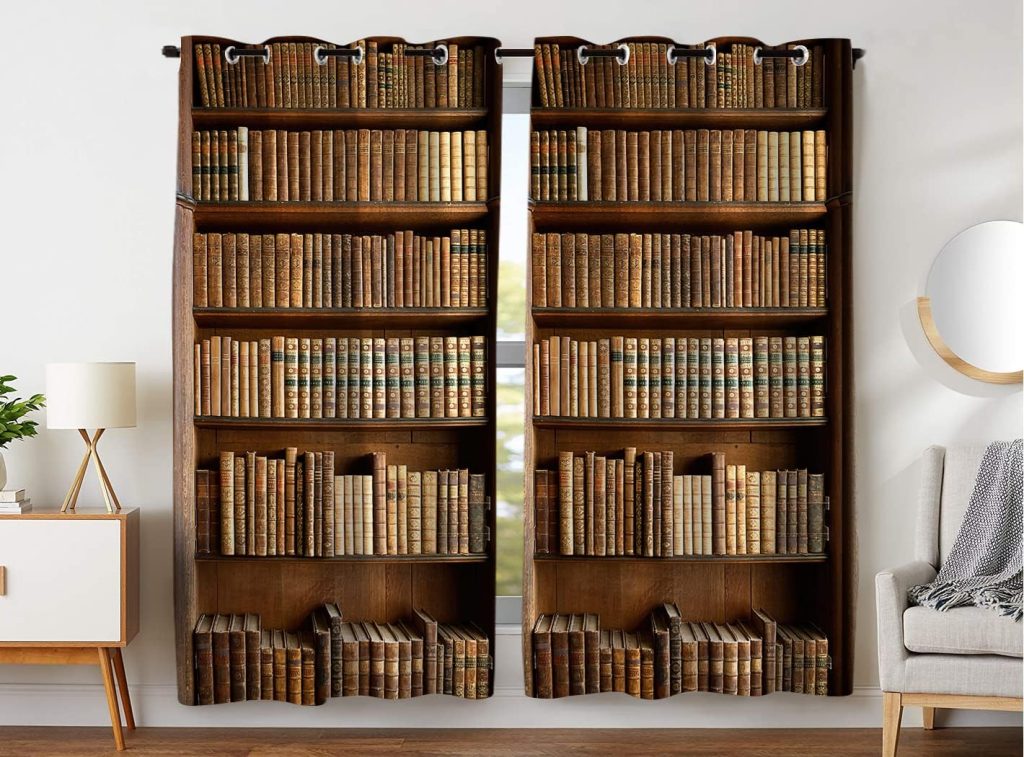 They come in an antique bookcase pattern, and you get around 85% blackout coverage which is excellent for keeping the kids' room darkened for better sleep. In terms of care, they're easy to machine wash and only need a quick tumble dry, which is great for periodic cleaning.
7. Velvet Sheer Window Curtain
If you've got a whole late 1800s or early 1900s-inspired look going with your interiors, you will need these curtains to complete the style! When it comes to vintage curtains for your home, you can hang this in the guest bedroom or even in the hall. The damask velvet looks gorgeous, although the curtains are somewhat sheer. You can wash this by hand, machine, or even dry-wash it if you need it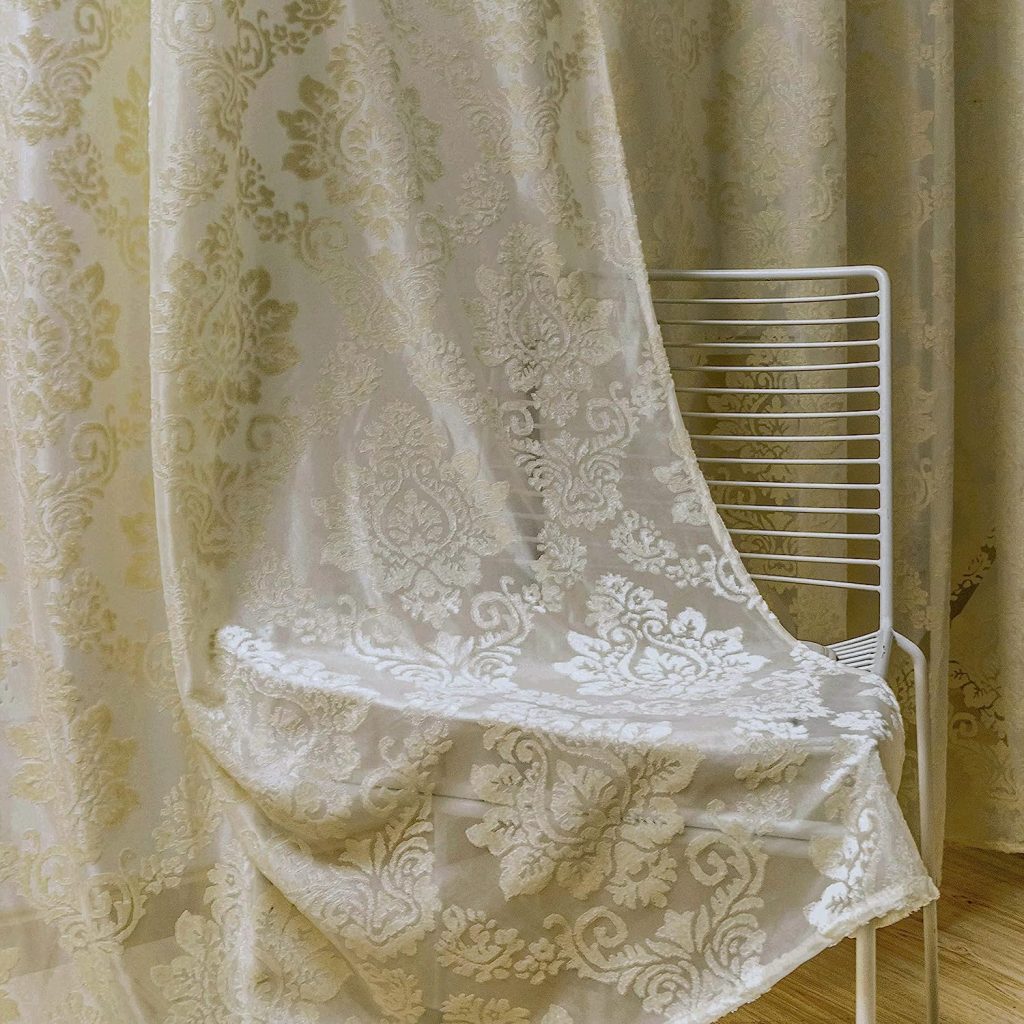 The grommets make it easy to install in any location without requiring additional hooks. The drape of these lovely vintage curtains is perfect, giving your room the touch of elegance you didn't know you needed but you know you can't do without!
Vintage Curtains for the Bathroom
8. Checkered Pattern Curtain
The checkered pattern itself is as old as the Egyptian civilization; it made a comeback to interior design in the early 1900s. If you want your interiors to be bold, have the stark contrasts of black and white tiles, or use a lot of ceramic tiles throughout the house, you'll definitely want to pick up the look with curtains too. One of the best places for pairing this bold orange checkered curtain with pretty tile work is the bathroom.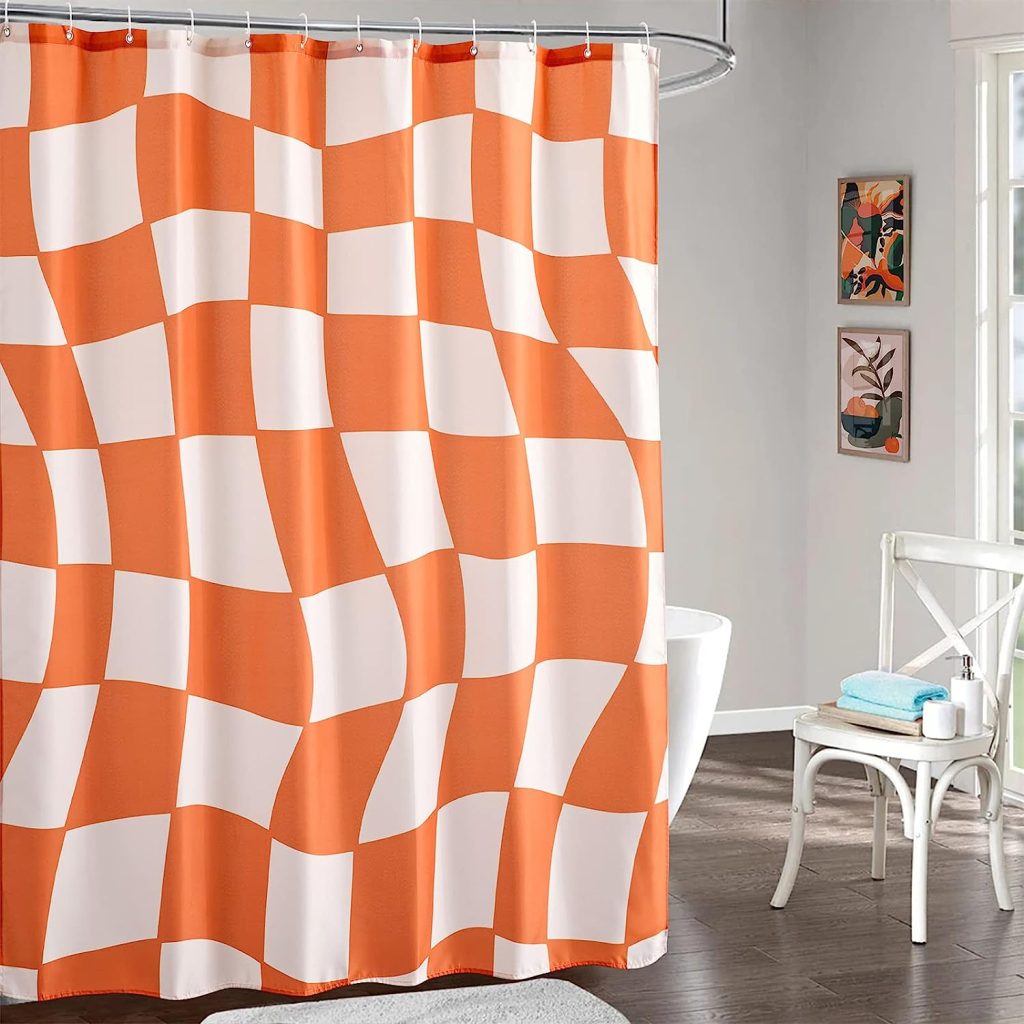 This shower curtain repels water, has a weighted edge to keep it from billowing, and is durable. Perfect for keeping your bathroom clean and retro at the same time
9. Nature-Inspired Curtain
Want a touch of history and nature in your bathroom? Try this 3D-style William Morris print that brings a slice of English gardens to life on shower curtains! Made of 100% polyester, you can use these easily as they are durable, low maintenance, and dry out quickly, ensuring that your bathroom remains fresh.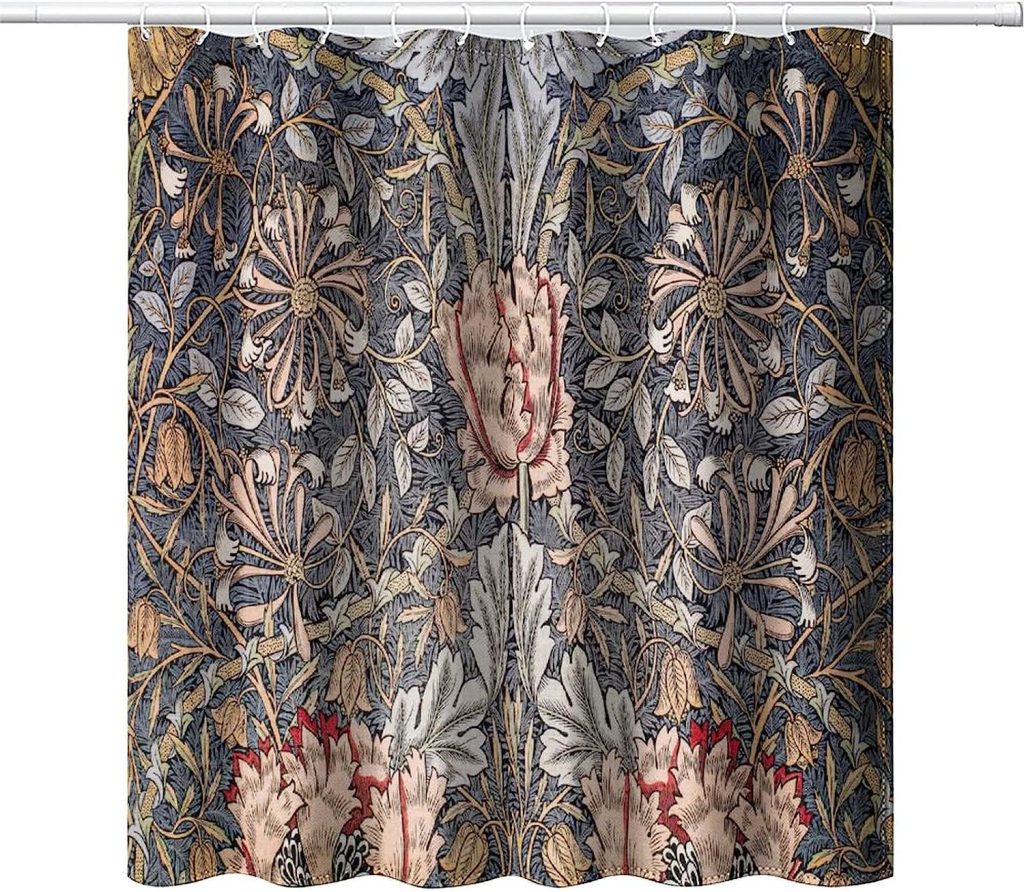 These curtains work well if you want to echo looks from the 1860s-1890s. With a casual yet boho air, William Morris curtains add whimsy to the most intimate of spaces. Choose from a range of designs, including Pimpernel, willow jade, lily, honeysuckle, and more.
Vintage Curtains for The Kitchen & Dining Area
10. Silk Finish Curtain
Silky finish and funky retro ads? Grab these vintage curtains for your kitchen or dining space. High-quality print brings to life some popular ads from yesteryear to add a talking point to the most used areas of the house. They do a good job of masking light and keeping your privacy without creating a blackout effect.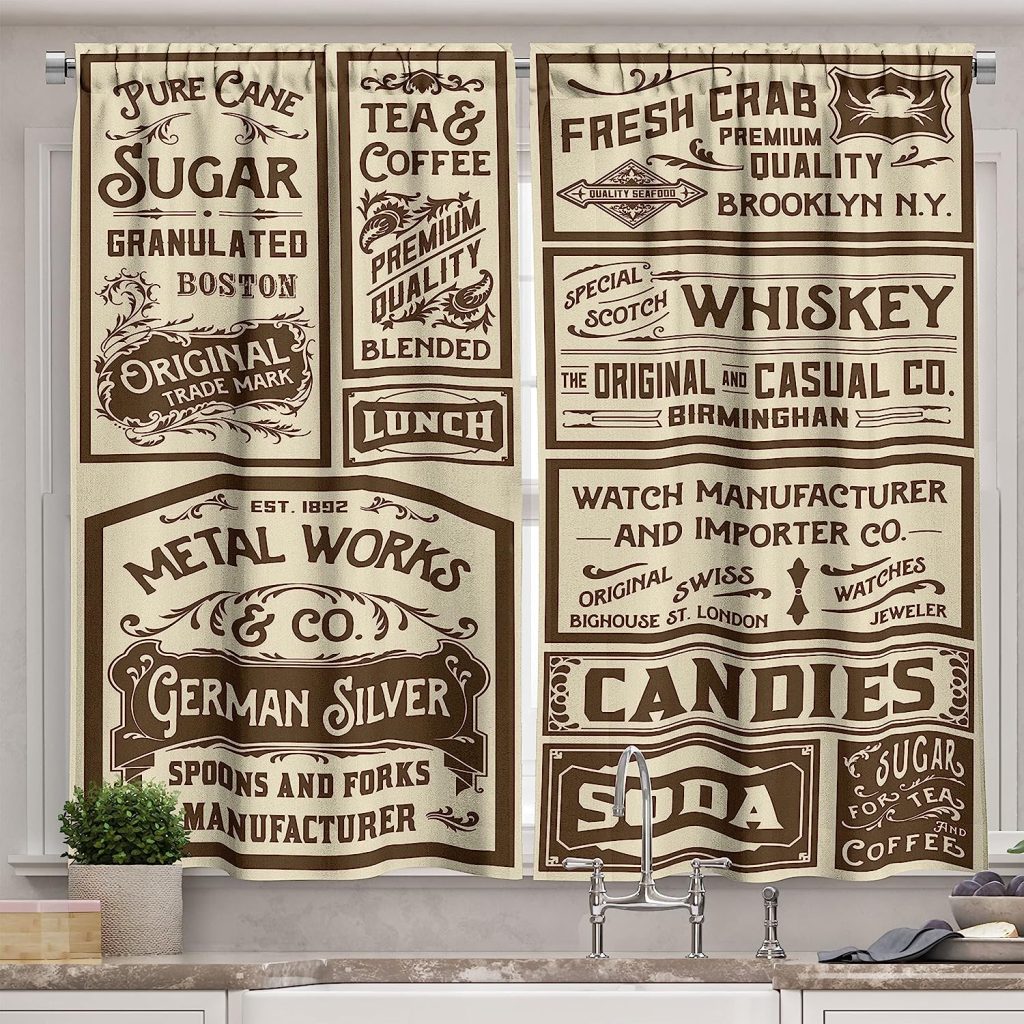 If you know of someone you'd like to gift vintage curtains for their housewarming, this one makes a charming, thoughtful, quirky gift they're sure to use and enjoy!
11. Floral Curtain
A list of vintage curtains for your home wouldn't be complete without mentioning the popular Victorian valance and tier curtains! In this set, you get tier or cafe curtains for the bottom of your window. They allow a lot of light in, keeping the kitchen airy and bright while maintaining your privacy.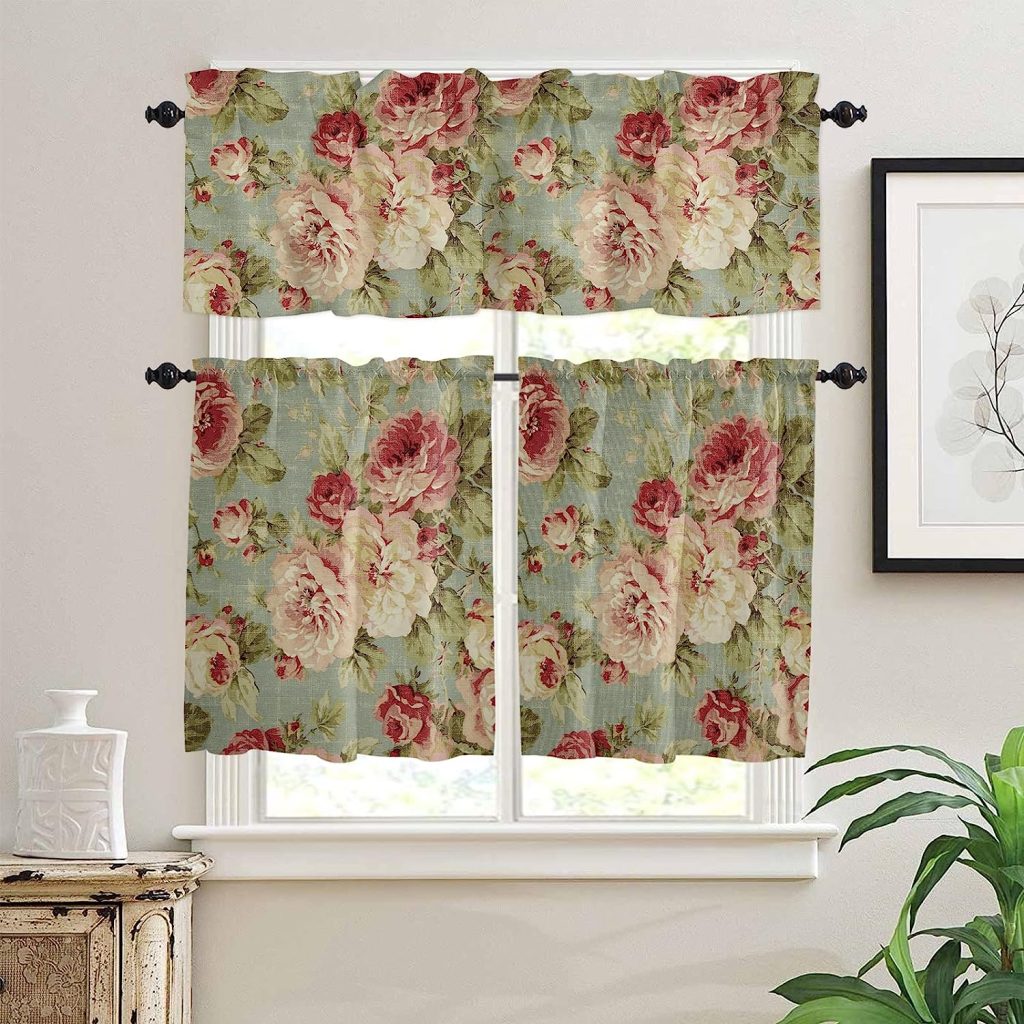 The floral valance on top draws the eye the minute you enter the kitchen and provides a prim yet pretty look.
Ready to Shop for Vintage Curtains?
After that list, we're sure you have a better idea of the different styles of vintage curtains you can get on Amazon and what works for each room. If you are still determining what period you want to set your house in but are sure you want to go retro, start by doing up a smaller space – like a single bedroom or bathroom as a trial. Once you have a look you love, you can easily replicate it across rooms.
Here's a quick reminder before you start adding the vintage curtains to your cart! Check (and double-check) your measurements before you place the order!
If you are stuck between several gorgeous curtains, drop a comment below, and we'll do our best to help you decide to transform your home just the way you want. Happy shopping!
Other Articles