If you want to build an open kitchen in your tiny home but are unsure of where to begin or how to combine the dining room with it, read on.
This article covers everything you need to build your ideal open kitchen, including zoning, decor ideas, and some eye-catching designs with our small house open concept kitchen.
From selecting the ideal color scheme to adding accessories and furniture to your dining room, here are some pointers you may use. We will also discuss maximizing your limited space by including kitchen accessories and soft colors that can liven up your home.
Using these suggestions, you can make any small home with an open-concept kitchen stylish.
1. Start with The Design and Layout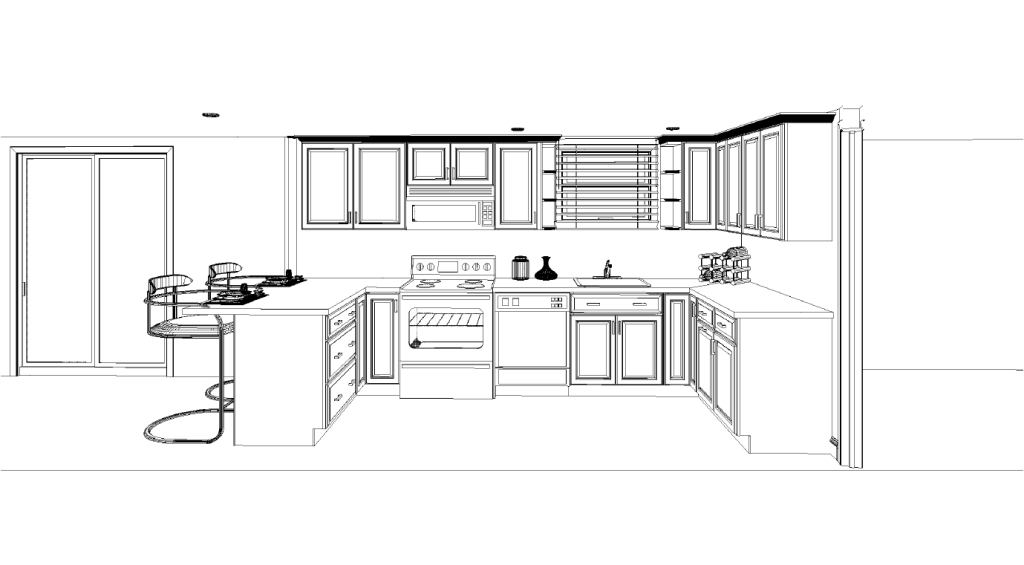 Carefully plan your kitchen's zones and the spaces between them. Never create an open kitchen layout where guests must walk through the kitchen to access different areas.
Additionally, you might want to put in a separate utility room for your appliances, like a washer and dryer. Analyze the space to create a place for movement effectively.
2. Zone Your Kitchen with Dining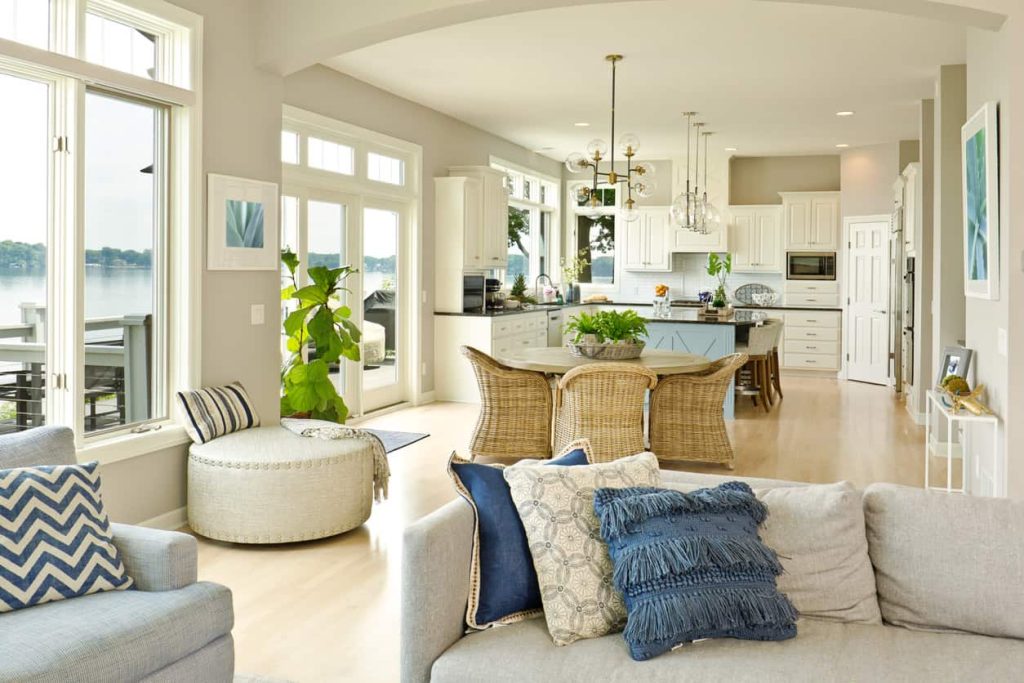 One of the easiest and most efficient methods to zone your kitchen is with the dining area. There must be designated spaces in your open kitchen for cooking, dining, and seating.
Ideally, dining tables should be big enough to accommodate four individuals comfortably. If you frequently have visitors, it should also have space for six or eight people.
Similar Post: 15 Modular Kitchen Ideas for a Modern and Sleek Look
3. Broken Plan Layout for Your Open Kitchen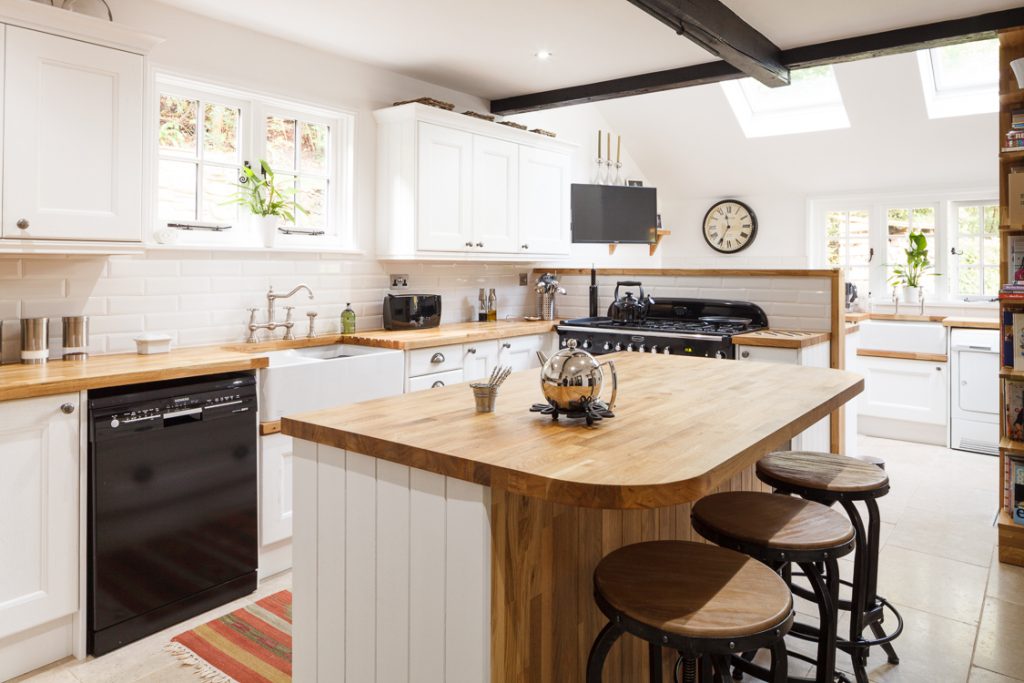 Firstly, what is a broken plan layout? To keep your area feeling spacious, use structural components like half walls, dividing shelves, changing levels, glass walls, and even mezzanines rather than using colors.
Open-plan living is still evolving, but it's less about having a single large room and more about creatively using space. This will center on using various floor materials, changes in level, and temporary dividers like bookcases, specific sections, or zones for cooking, studying, and relaxing.
4. Floor Plan Layout for Entertaining and Meals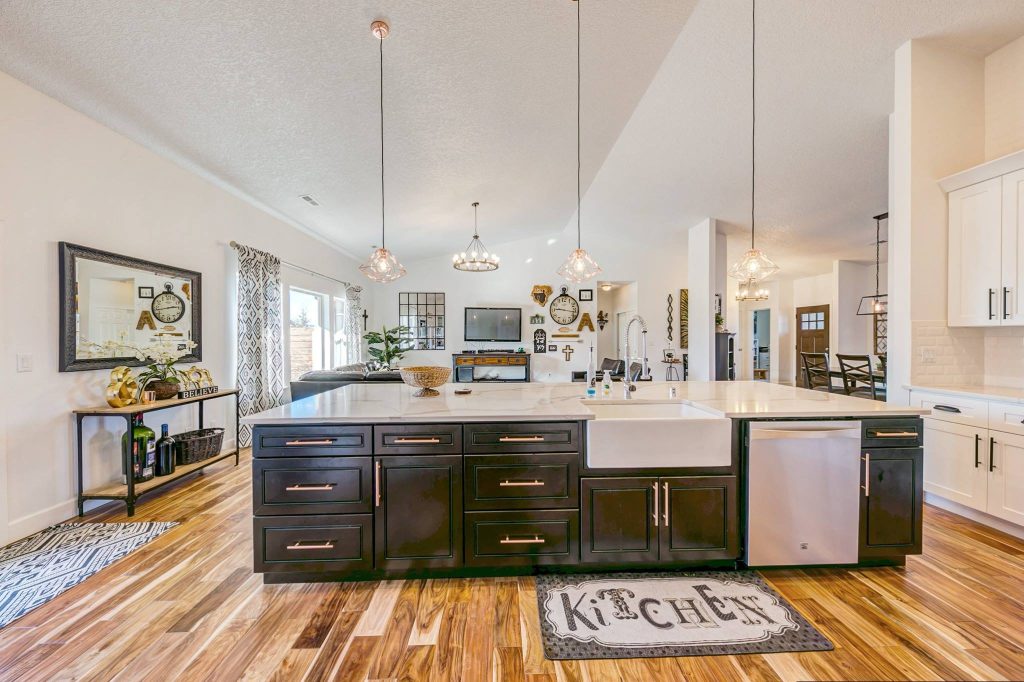 You can plan the kitchen on graph paper once you've decided which zone of an open-plan area belongs to.
Keep the area above the island open in this kitchen to prevent breaking up the room's visual flow. Only your island counter should be a divider between various areas in your layout.
5. Open Kitchen Styles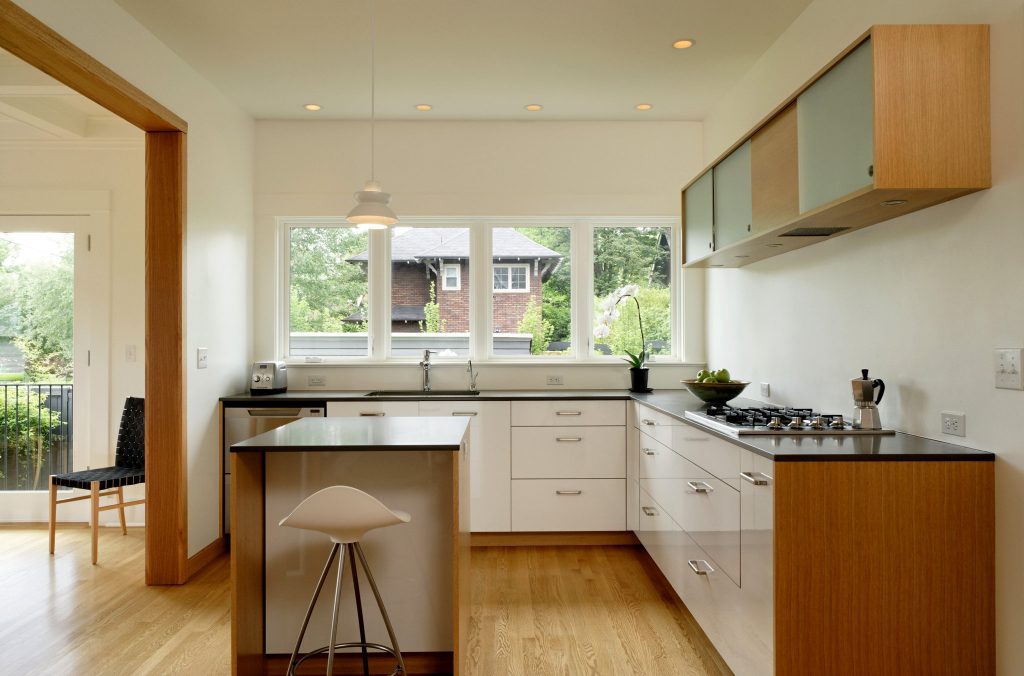 Due to the popularity of open kitchens in various styles, many homeowners prefer them. When it comes to small kitchens with small storage units, these open-style kitchens mix seamlessly. Modern homes benefit from the convenience and elegance of these kitchen designs.
6. Galley Kitchen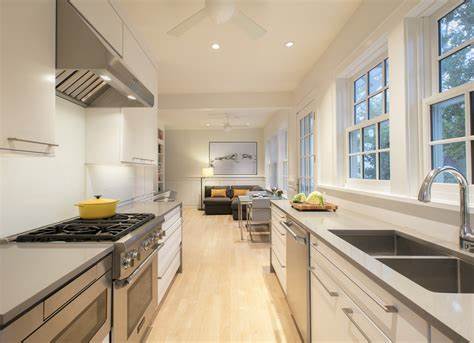 A breakfast bar integrated into an island keeps children or visitors close to the cook while keeping them away from the preparation and cooking areas.
Ensure there is room on the dining side for pull-out kitchen island seating to make the best of your small house open concept kitchen.
7. L-Shaped Open Kitchen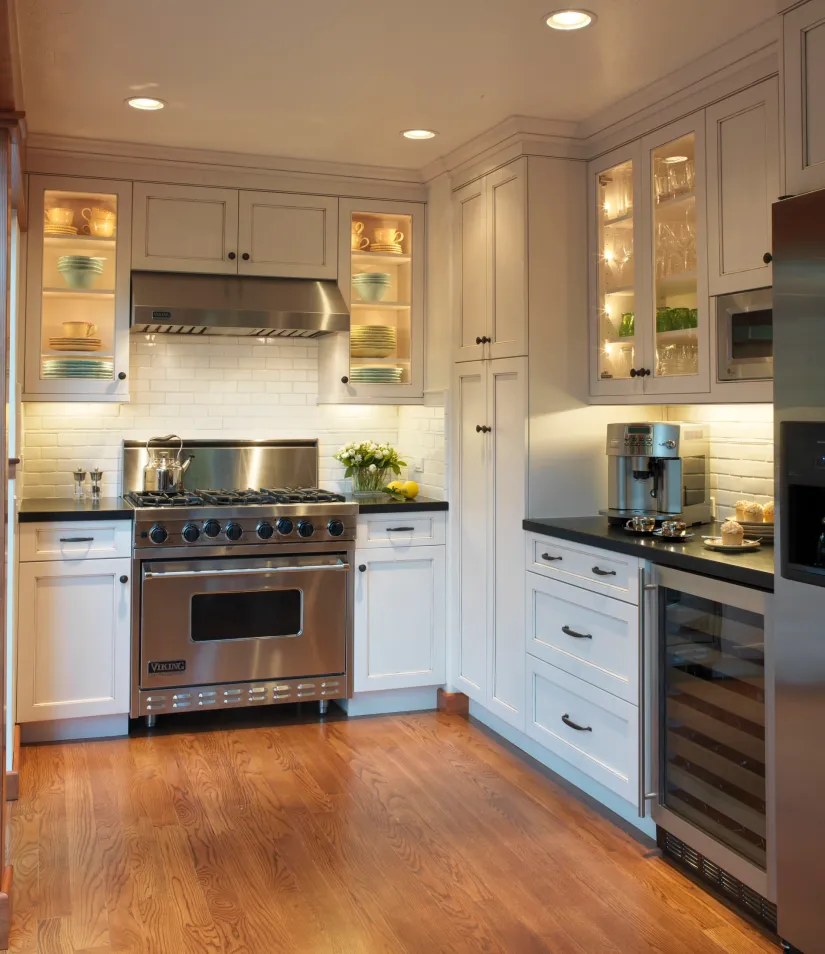 L-shaped kitchen is minimal to save space. Ensure that the stovetop, sink, and storage cabinets are neatly tucked away into the counter. A large window with reflecting light can make your space bigger, which is an essential aspect for establishing a perfect small house open concept kitchen.
8. U-Shaped Open Kitchen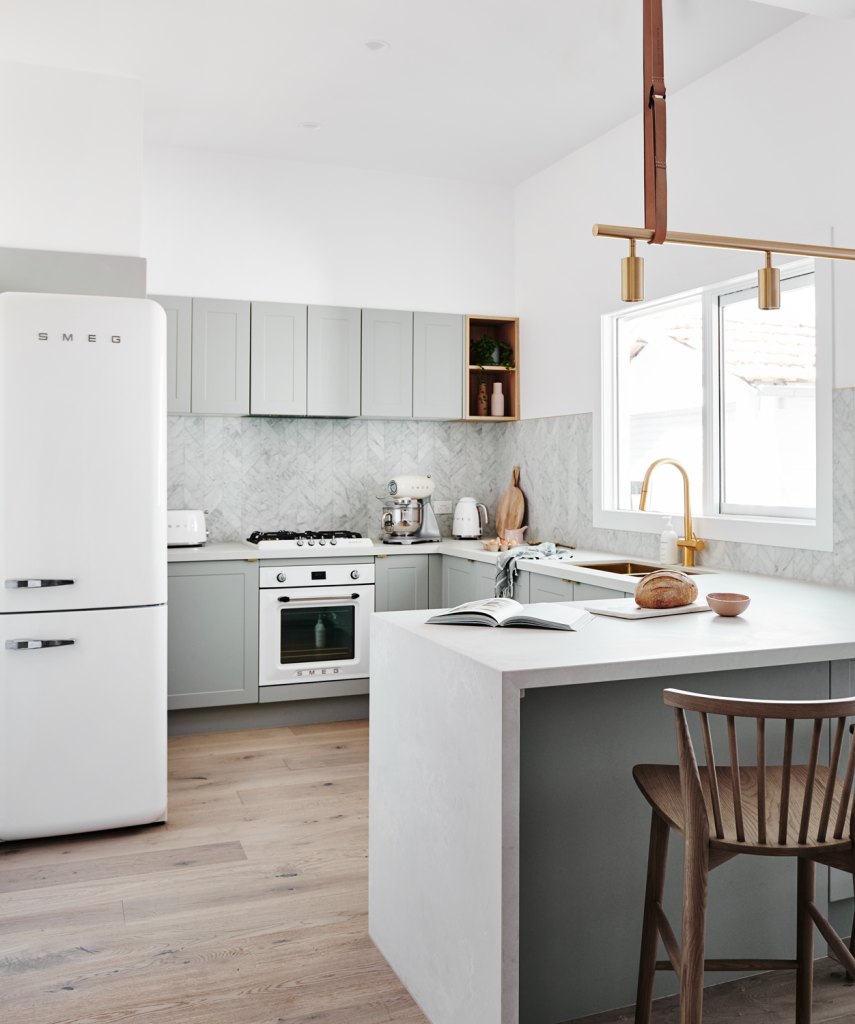 A compact kitchen might benefit greatly from a U-shaped design. A U-shaped kitchen is the best solution for maximizing space without compromising an open floor plan.
To make your U-shaped kitchen less crowded, install wall cabinets. Use contemporary organizing techniques like racks and magic corners to tidy your U-shaped open kitchen.
9. Soft Colors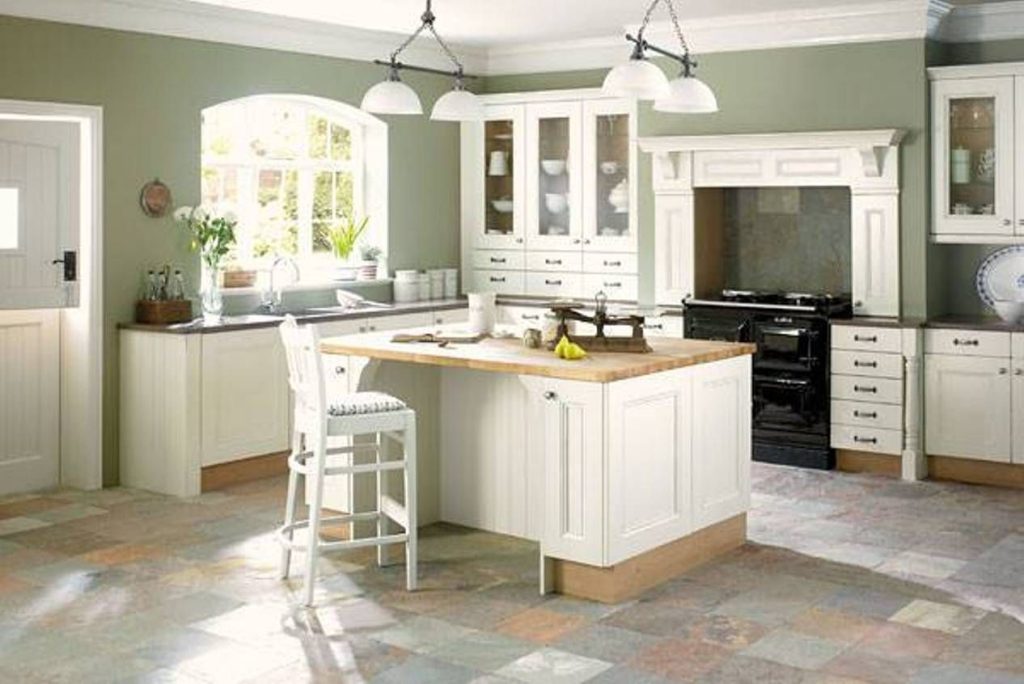 Soft colors are a terrific way to create a cozy ambiance. Use white, gray, and black to keep your kitchen's color scheme simple. These pale hues can be used sparingly around the room to give it depth without overpowering it and helps in enhancing the appealing look for the small house open concept kitchen.
10. Warm Hues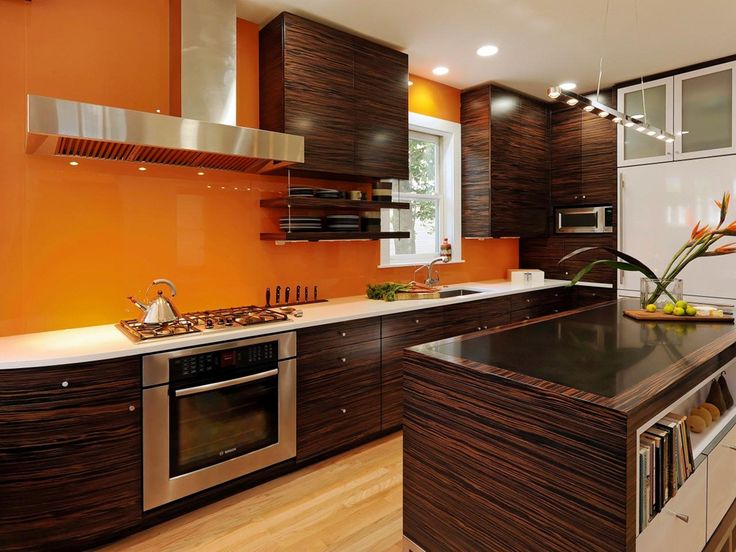 Another excellent option for adding warmth to an open-concept kitchen is using warm colors like yellow, red, orange, and green. But don't feel constrained by these choices; the color wheel offers a wide range of additional hues that can be used as accents.
11. Lighter Hues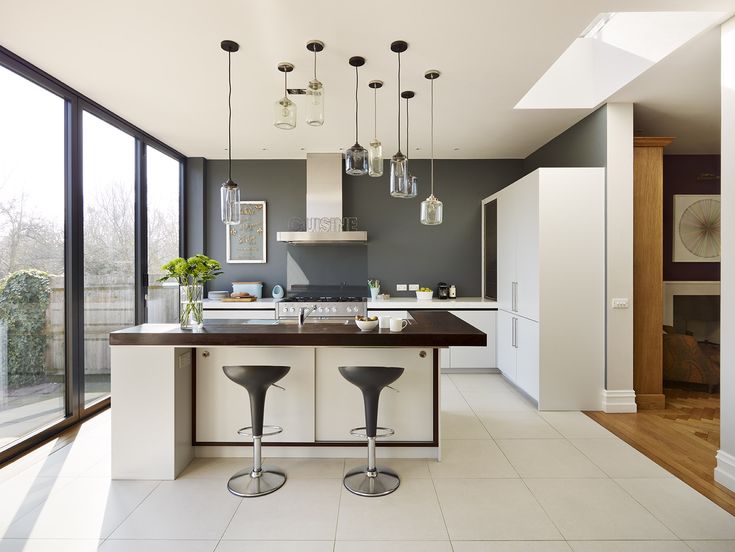 You can increase the natural light in your home by using light-colored walls without compromising any sense of intimacy or privacy with guests who frequently stay with you.
Any open kitchen might suffer from the lethal combo of white and black. Here, your kitchen has a pleasing appearance thanks to the white and black walls and the dark-colored counters.
Also Read: 21 Stunning Country Kitchen Decor Ideas for Your Home
12. Lighting Carefully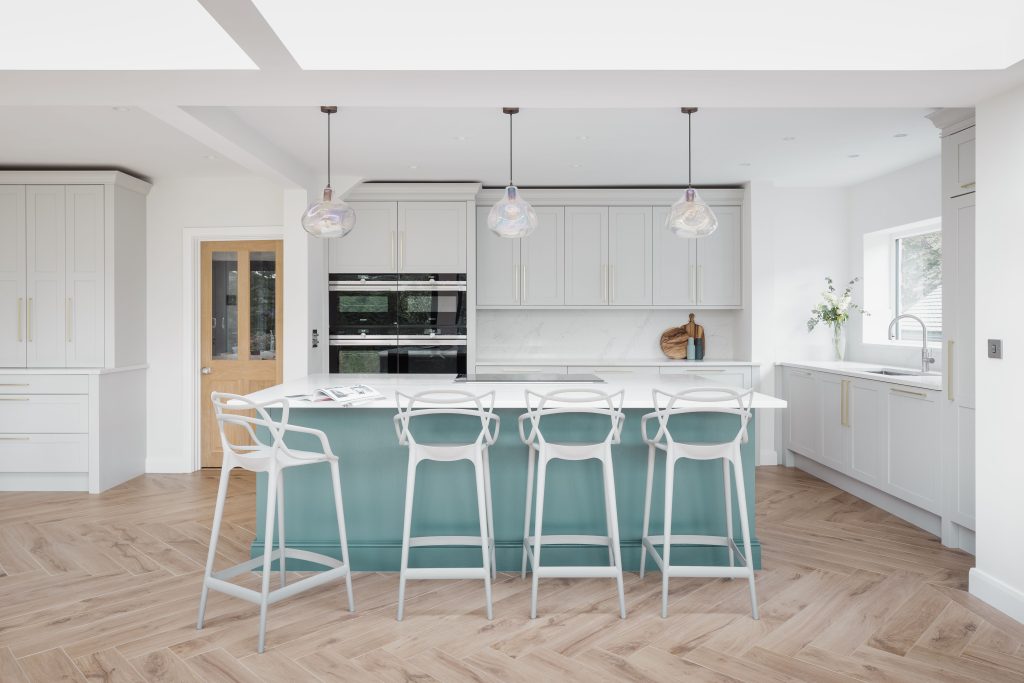 For each zone, plan your open kitchen lighting separately. A good kitchen should have adequate lighting that isn't harsh or bright.
It aids in visually defining your space so that when visitors enter what has been called "a room full of potential," they know the exact locations of everything within its radius.
13. Open Shelving for Open Kitchen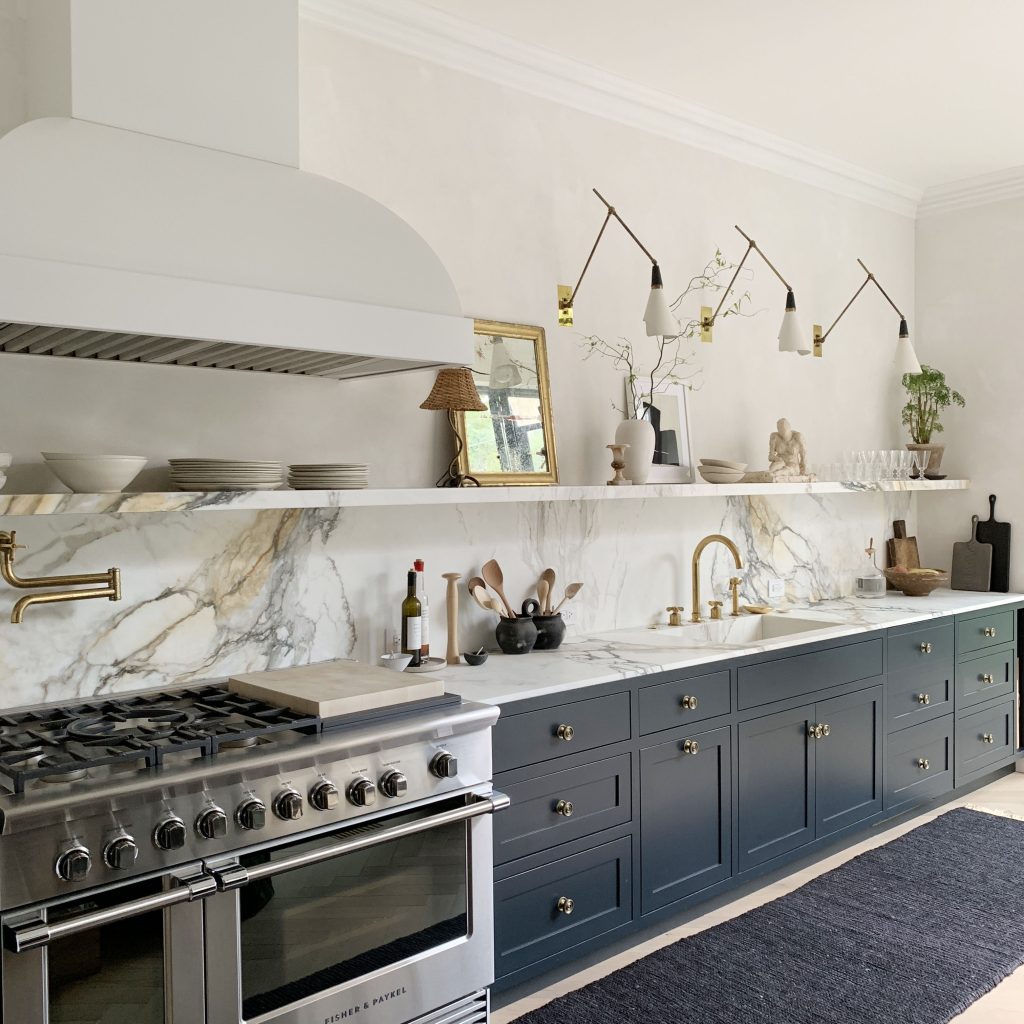 Since kitchens are the most practical rooms, they must be cozy and attractive. Using open-frame cabinets or floating shelves to divide objects from one another yet preserving visual coherence between them is a terrific technique to maximize storage space.
14. Gallery Wall for Open Kitchen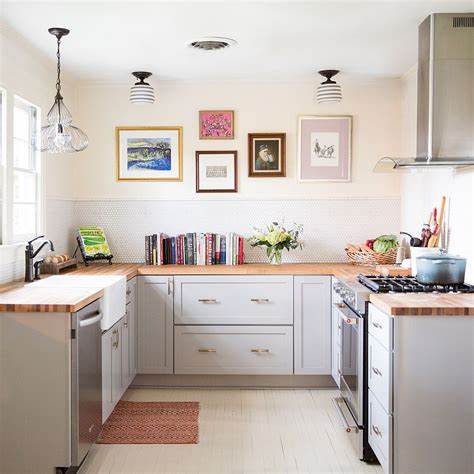 Your open kitchen has a more efficient appearance thanks to the gallery wall. You can use your frames to make a fairy wall in an open kitchen.
Choose the frames on your own so they better suit your preferences. Without even standing out so much, the gallery wall in the kitchen might be the focal point.
15. Zone Your Kitchen with Living Space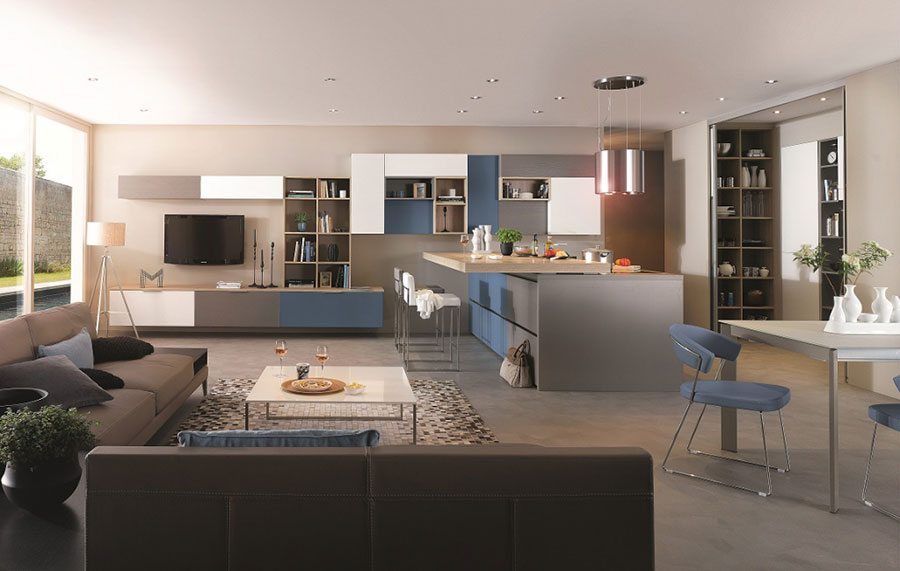 Give your Living room a pleasant open look by arranging your furniture and soft longer together. To distinguish between various elements, use rugs. Put up a striking painting in the living room.
Metal partitions can also act as an additional barrier and textural layer for small house open-concept kitchens and living rooms. Indoor plants offer vitality to your living area and assist in purifying the air.
16. Trendy Interiors for Your Kitchen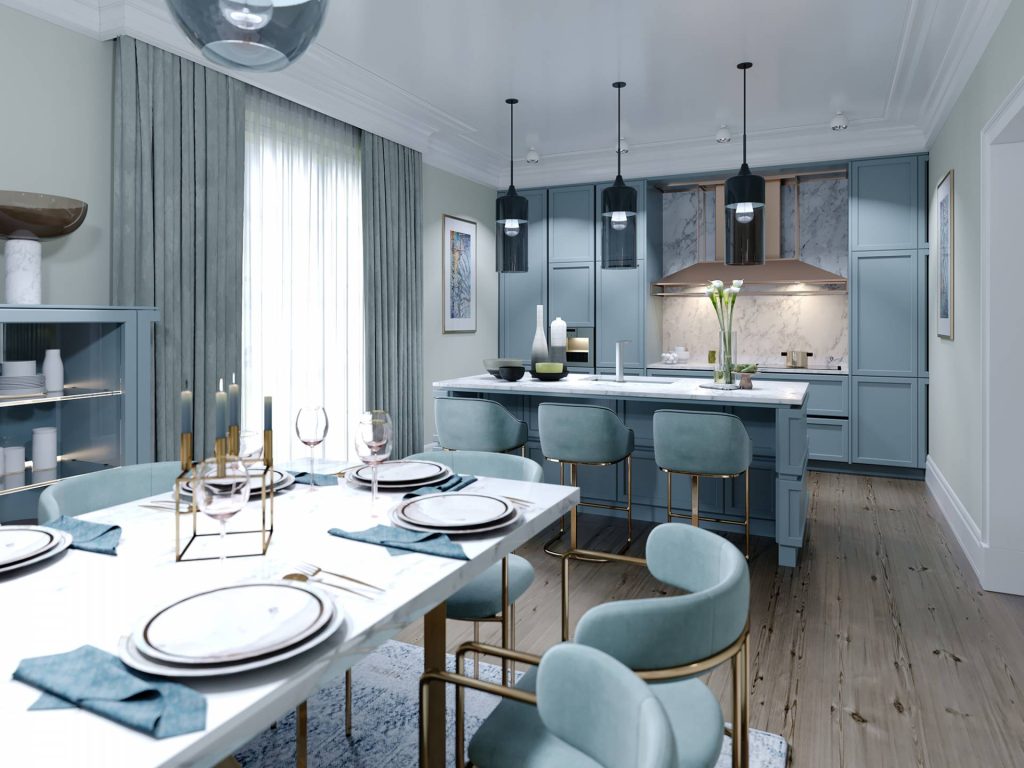 Modern kitchens can blend in well with contemporary decor. Even your kitchen can now have a pleasant, contemporary interior design thanks to technological advancements.
Cabinet lighting can separate the lighting into ambient areas, giving your open kitchen a consistent appearance.
17. Create an Accent Wall for Your Kitchen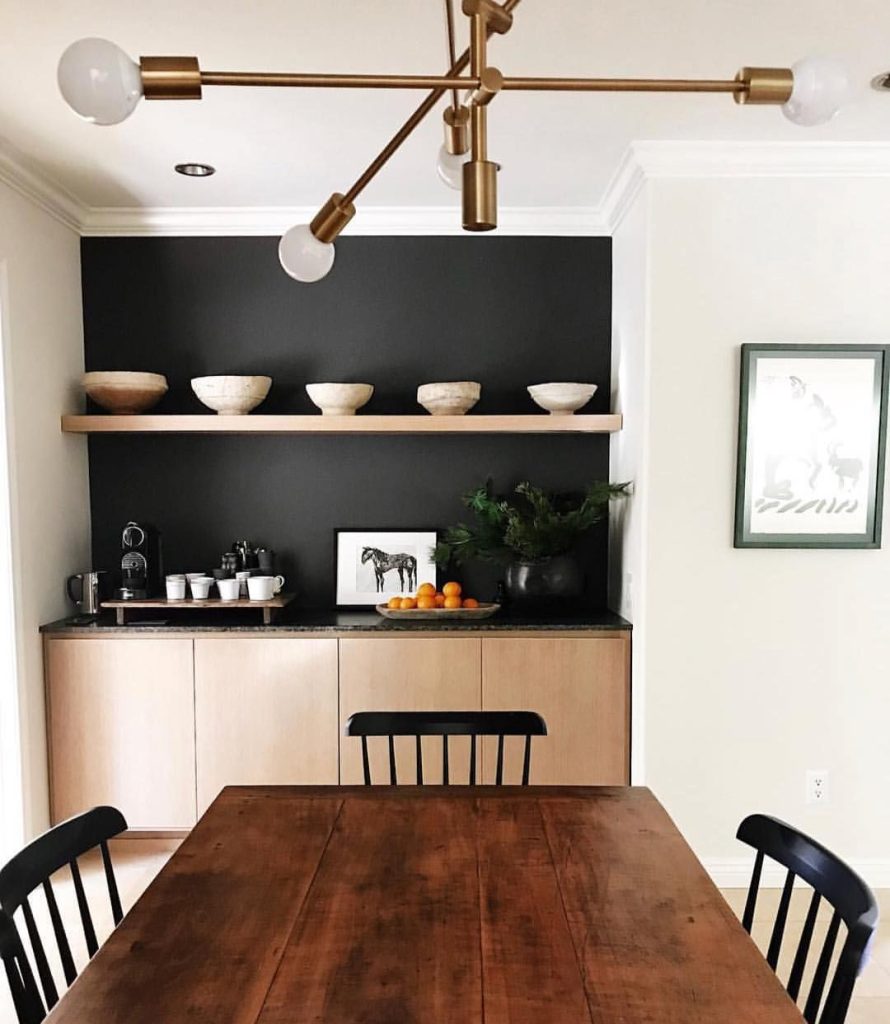 Accent walls are very commonplace in contemporary kitchens. Keeping track of your bottles, tins, and jars can be useful because they provide an open kitchen with a lot of character. Before utilizing them as ornamental items, make sure to give them a thorough cleaning. 
18. Organising Your Pantry Is A Must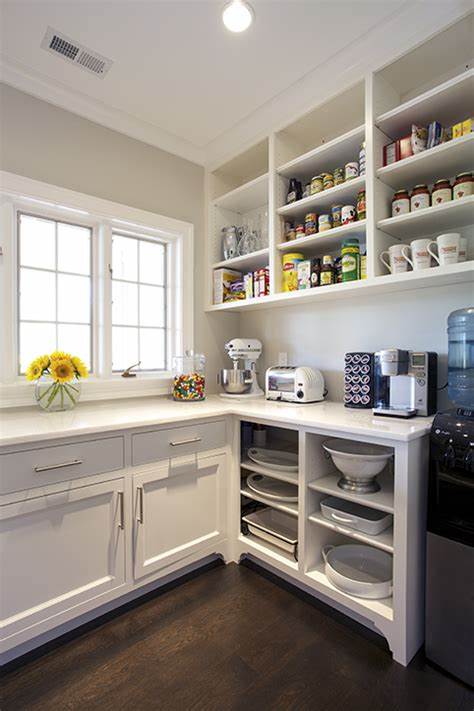 You can make a properly equipped pantry area in a very minimal space. Add cabinets and drawers to your pantry to quickly take what you need.
How your pantry is organized depends on various elements, including the types of containers you select for the shelves.
19. Tall Cabinets for More Storage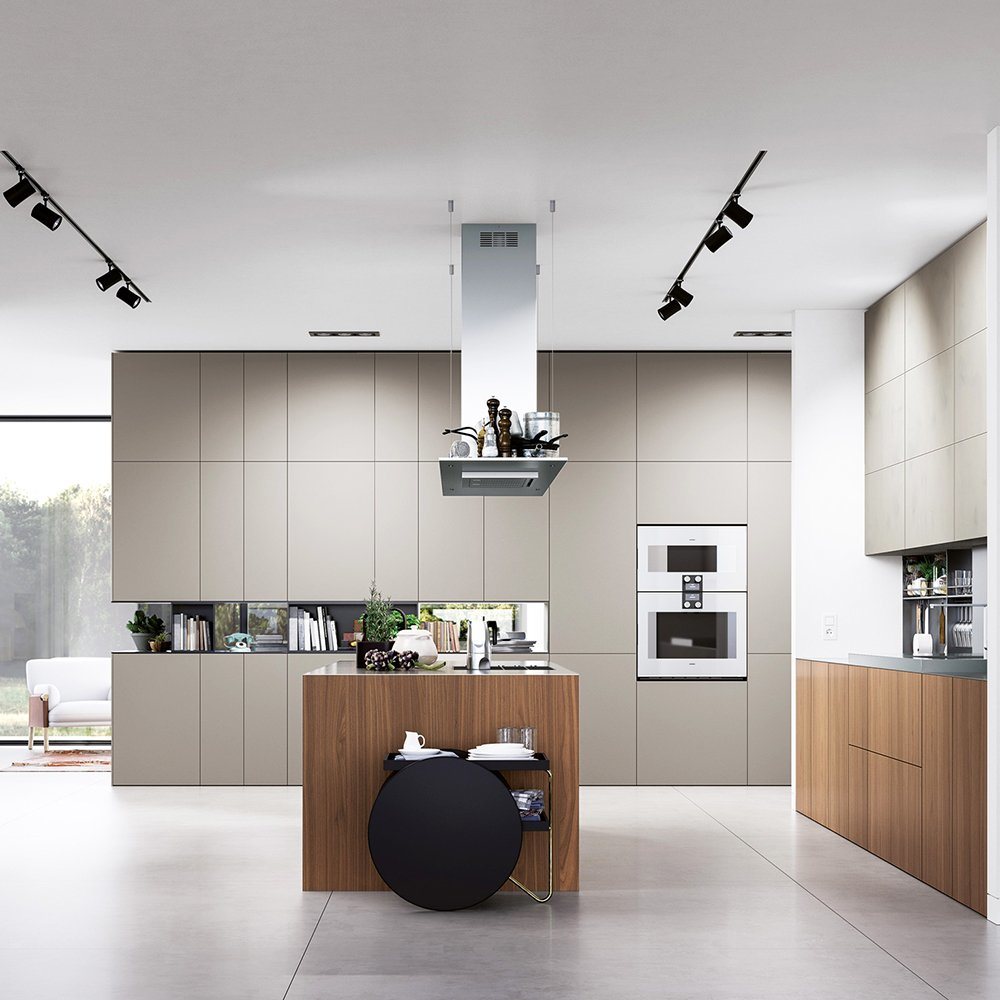 The greatest alternative if you require additional storage and don't mind having a lot of dishes on display is floor-to-ceiling cabinets. Tall units can also be modified to fit your kitchen.
They offer a large storage capacity, and by adding tall units, your kitchen will have more open space.
See More: 10 of the Most Coolest Beds You Can Actually Buy
20. Suitable Worktop for Your Kitchen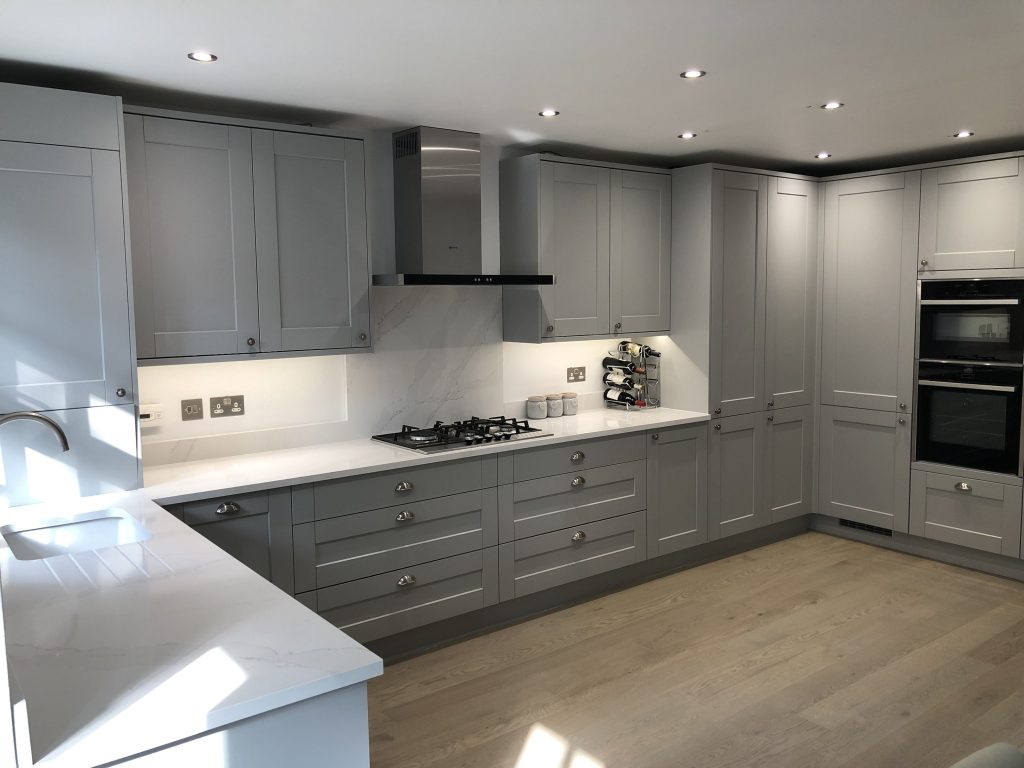 First, remember that a worktop is anything permanently attached to another surface. So, when organizing your workspace, exercise extra caution. You can use stainless steel, wood, natural stone, or any other type of material.
21. Add Indoor Plants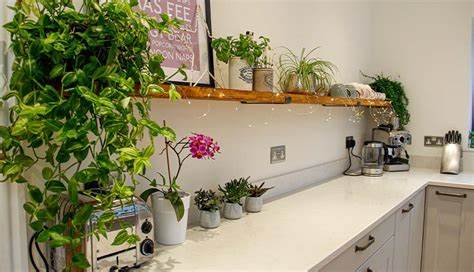 Bringing Indoor plants into your kitchen is a great idea. They give off a fresh mood, purify the air, and encourage healthy living.
Your open kitchen may transform into a quiet haven of beauty and peace with the proper indoor plants. These plants can provide vitality and energy to any environment because of their vibrant blossoms and tall, green foliage. 
22. Give Your Open Kitchen a Vintage Look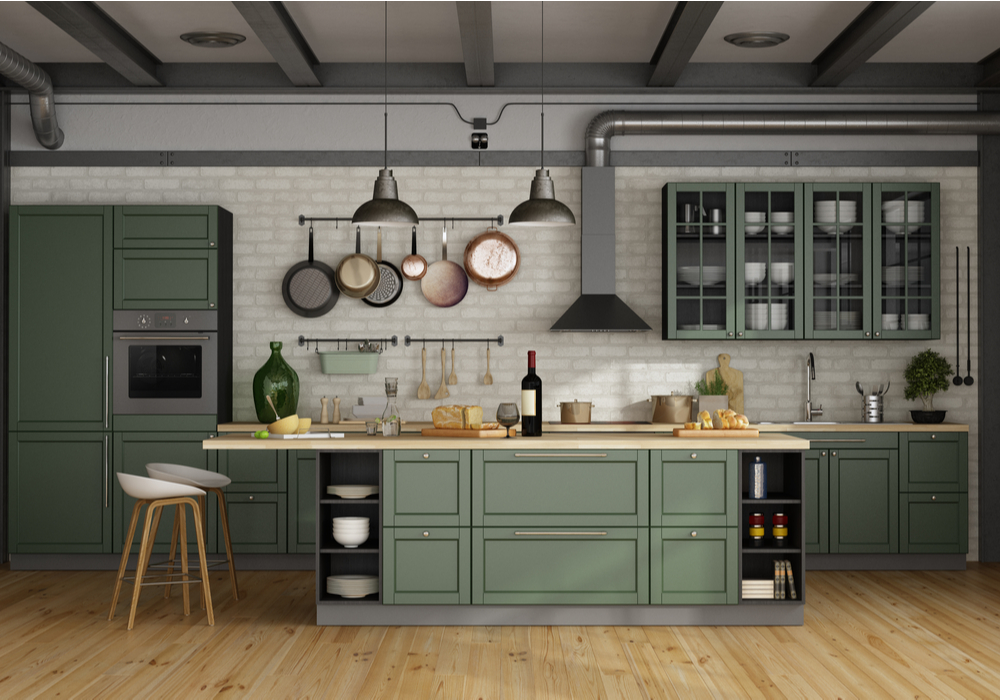 Open kitchens with a retro aesthetic may seem like a simple option, but creating one requires a lot of careful consideration. To start off creating a retro look, add some priceless antiques.
To add antique charm, accessorize your cabinetry with traditional kitchen ideas by maintaining most of the elements in a classic design. 
23. Charming View for Open Kitchen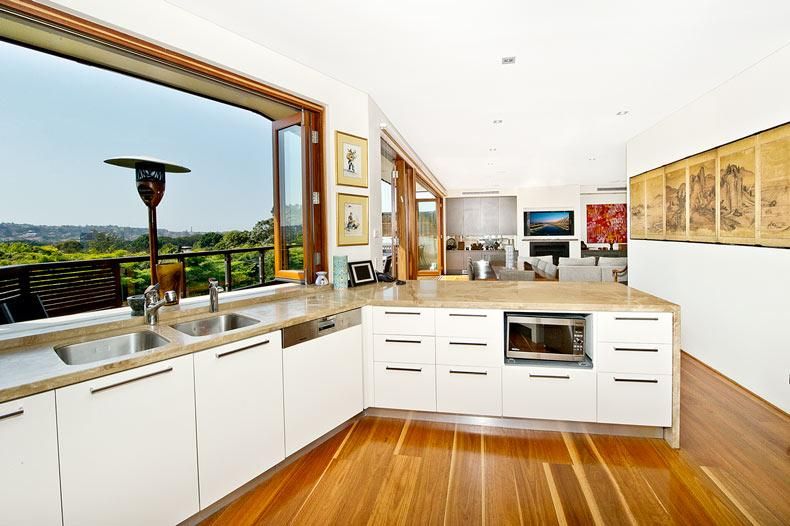 If you spend most of your time relaxing, catching up with friends, and socializing in the kitchen, plan your kitchen in a suitable spot with a window on one side.
As a result of this, your kitchen may look inviting. Cooking can be enjoyed in adorable surroundings.
24. Choose the Colors Carefully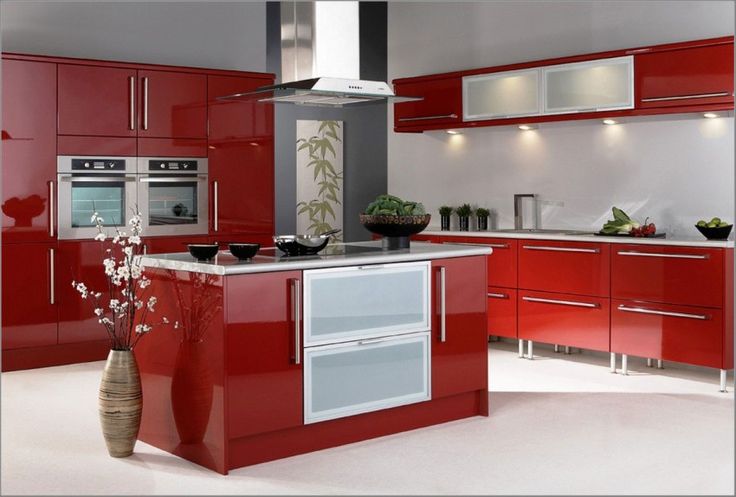 You may distinguish your kitchen as having an open concept by picking the proper color. Dark colors are another option for your open kitchen.
Like the image above, which features a beautiful and regal Marron Open Kitchen. White open kitchens are also an option, although maintaining the colors would be challenging.
25. Rooftop Lighting for Open Kitchen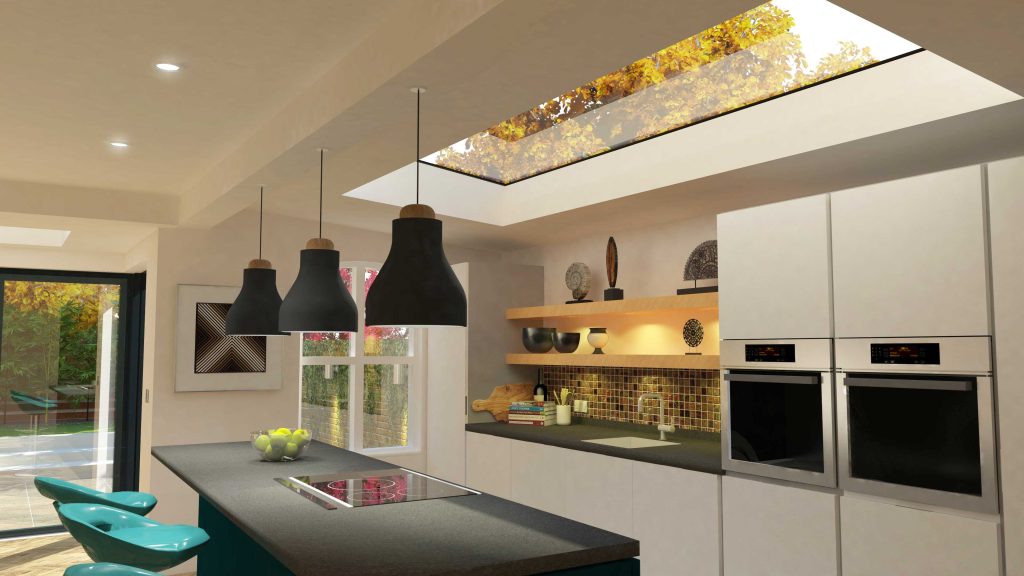 It is crucial that a modern open kitchen has ample natural illumination. You can always have a window or a roof light opening to achieve natural illumination in your open kitchen.
You can discover some of the greatest ways to maximize the illumination in your open kitchen for a unique experience.
26. Pendant Lighting for Open Kitchen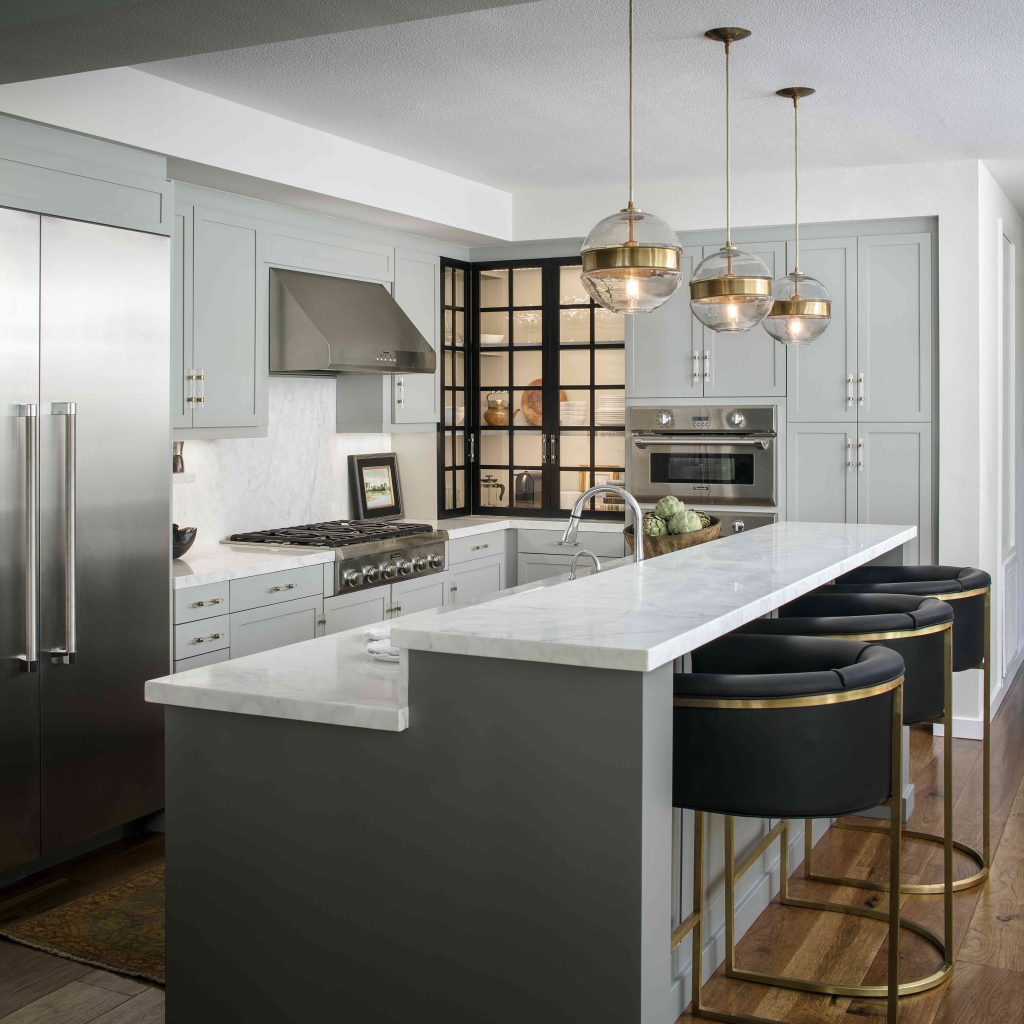 To divide up your kitchen space, installing pendant lights is a terrific option. It can also be a successful strategy for establishing a fashionable focal point in your open kitchen.
Pendant lighting will give your open kitchen a more contemporary appearance. Pendant lights come in a variety of styles, from traditional to contemporary. 
27. Curved Countertop for Open Kitchen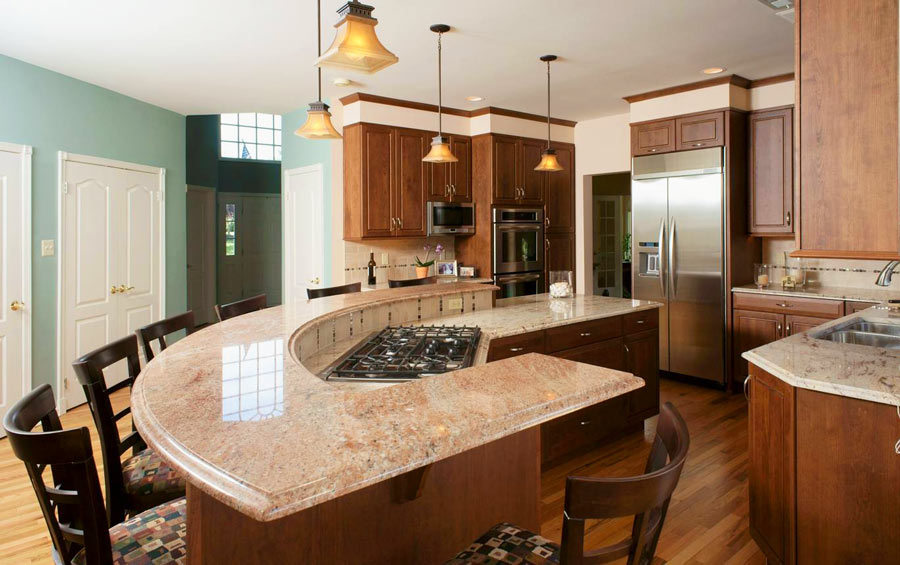 The curved countertop will create a comfortable environment for your open kitchen. As it perfectly complements contemporary open kitchens, it has grown in popularity.
Using curved counters in combination results in a stunning open transitional kitchen design. The medium-dark color of the cherry cabinets is warm and inviting. 
Related: 15 Master Bathroom Floor Plans with Walk-in Shower
28. Rustic Appeal for Your Kitchen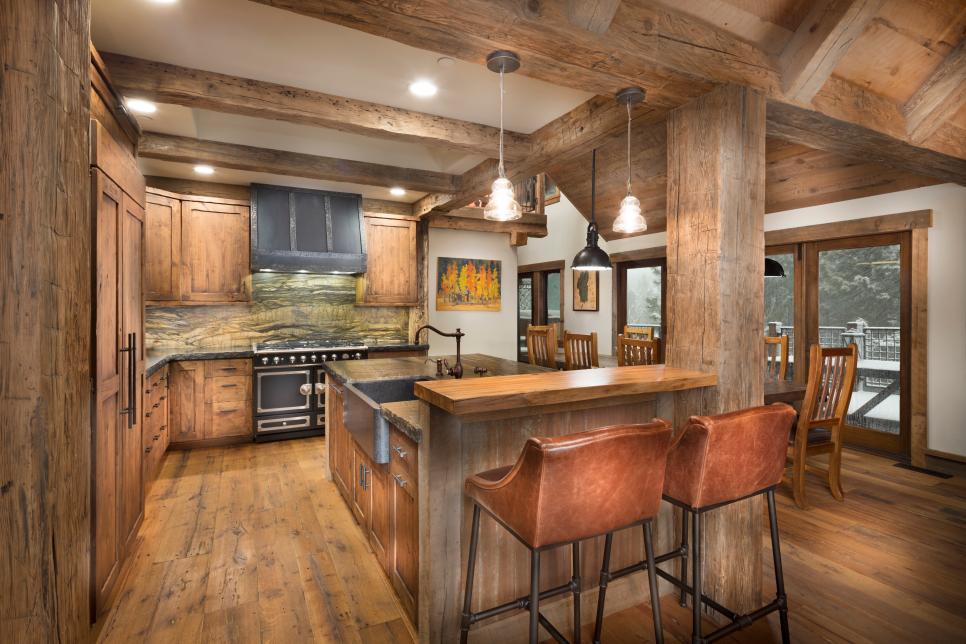 With careful design, you can achieve a contemporary room without changing the space if you want a rustic open kitchen. Your open kitchen will look more conventional as a result.
Here, we've shown a rustic open kitchen with the dining area integrated into the counter and enhanced with high chairs and cozy lighting.
Here are Some Tips for Renovating Your Open Kitchen
Adding the right lighting to your kitchen can significantly alter its appearance.
Decorate your outdated kitchen, replace the flooring, or change the wall color to add some color.
In the little open kitchen area, create a striking gallery wall.
Choose tiny appliances that can be wall-mounted.
Utilize every space by adding racks and hanging pots to increase the accessibility of your cottage.
Adding hanging planters and ceiling lighting will make your kitchen look more trendy.
Check This Next: 15 Extraordinary Architectural Floor Plans for Your Dream Home!
Conclusion
Decorating a small house open concept kitchen can be challenging. As a result, it's crucial to strike a balance between the kitchen and eating spaces while retaining a beautiful setting. In this post, we've provided some advice on designing your ideal open-concept kitchen in a tiny home, from picking the correct color scheme to including dining room accessories and furniture.
An open kitchen is a modern and cutting-edge idea. They typically include the dining area and kitchen, where you can frequently multitask while interacting with your kids. Therefore, you ought to implement an open kitchen plan if you're considering doing so.
Other Articles