17 Kitchen Island Stools for a Comfortable and Stylish Home
Bar stools are a great addition to your kitchen islands. Along with good looks, it is a perfectly functional item for your home. However, with the growing requirement, the kitchen island also needs...
Bar stools are a great addition to your kitchen islands. Along with good looks, it is a perfectly functional item for your home.
However, with the growing requirement, the kitchen island also needs remodelling, in which the island stool plays a major role. Finding the right kitchen island stools is no doubt a tough task because there are so many aspects to look after. Starting from the right size to ending up with the ease and comfort factor.
It's a great styling statement for your kitchen nowadays. And when you have a kitchen island, the stools play a promising part in terms of necessity and great looks.
So, whether you have an old-school kitchen or a contemporary one, you can find the best options that improvise the overall look.
18 Kitchen Stools to Make Your Seating More Demanding and Sophisticated
1. Winsome Satori Stool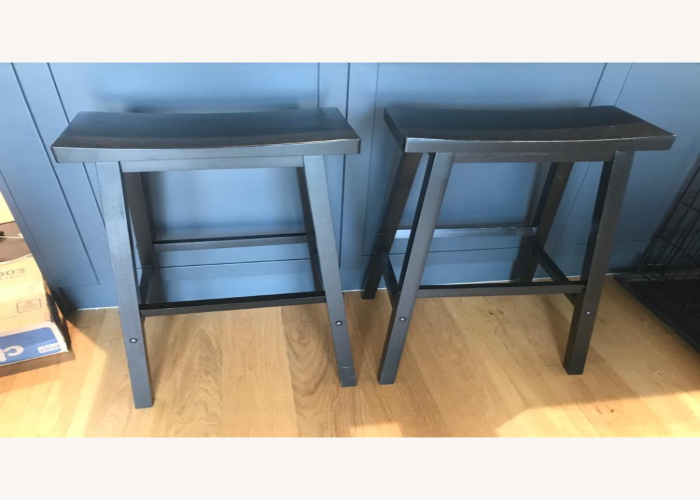 This Winsome Satori Stool gives the utmost comfort and style. With a unique saddle-shaped seat and a rectangular extra-long shape, the middle part is curved for easy usage. In addition to being attractive, this stool is very functional as well, featuring a cross bar on all sides. To make it more ideal, just pull out the stool from the kitchen island to enjoy your happy meal. It has a raw style and is made from long-lasting beech wood with a clear matt finish that highlights the wood grain. The best thing is you can add it to any decor theme without the fear of being judged.
2. Home Industrial Metal Stool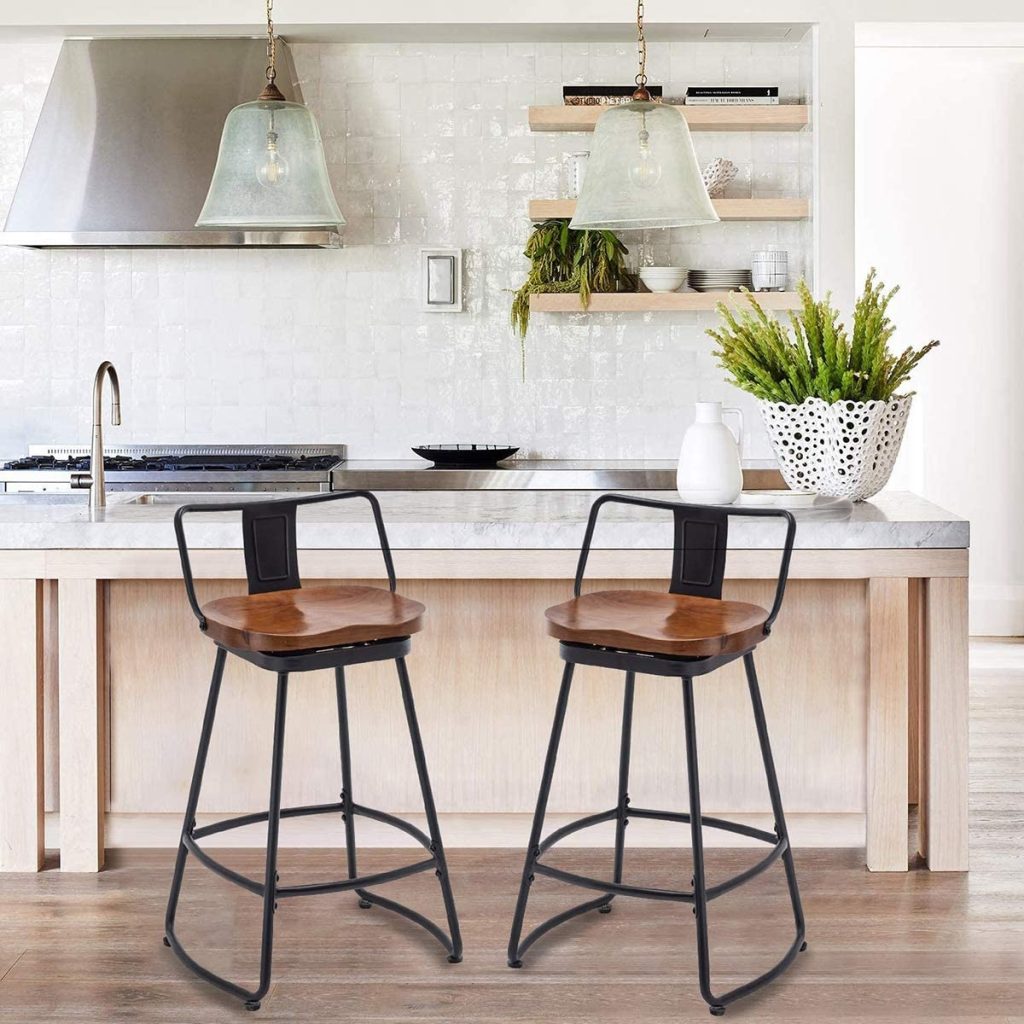 Streamlined and simple, these Home Industrial Metal Stool provides enough space for small parties without taking up so much space. With the existing kitchen island, you can incorporate it easily. However, it provides a unique experience of seating style as you can detach the back and use it quite efficiently. The dark matte texture makes this stool an eye-catching item for your modern interior theme. While shopping, just goes around the kitchen island and then decide what exact style will match your requirement. It really matters a lot!
3. Fondren Stool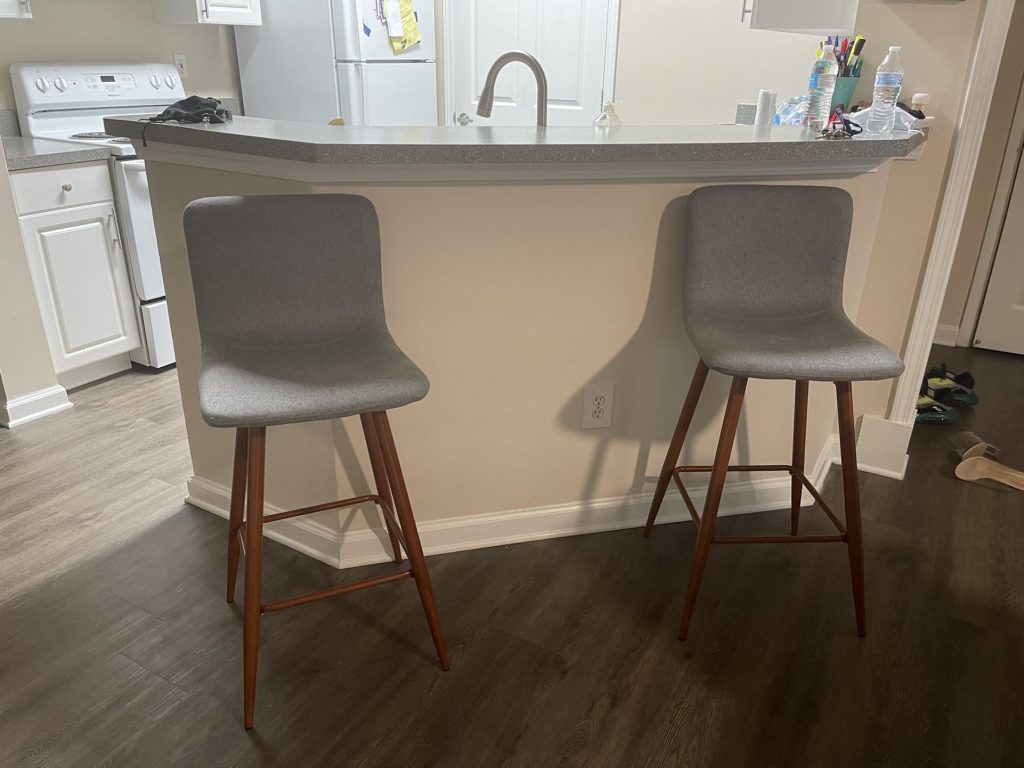 There is a stool that matches every style of kitchen, regardless of whether it is traditional or modern. If you want to make it a style statement, then this Fondren Stool is the best choice. Just keep your mind and eyes open, and you will just find something magical for your kitchen. While the seating arrangement can add a touch of grace to your kitchen decor, they are more difficult to clean, especially when you have small kids around. At that point of time, making a smart move to protect your seating space is the right choice.
4. Round Wood & Metal Adjustable Swivel Stool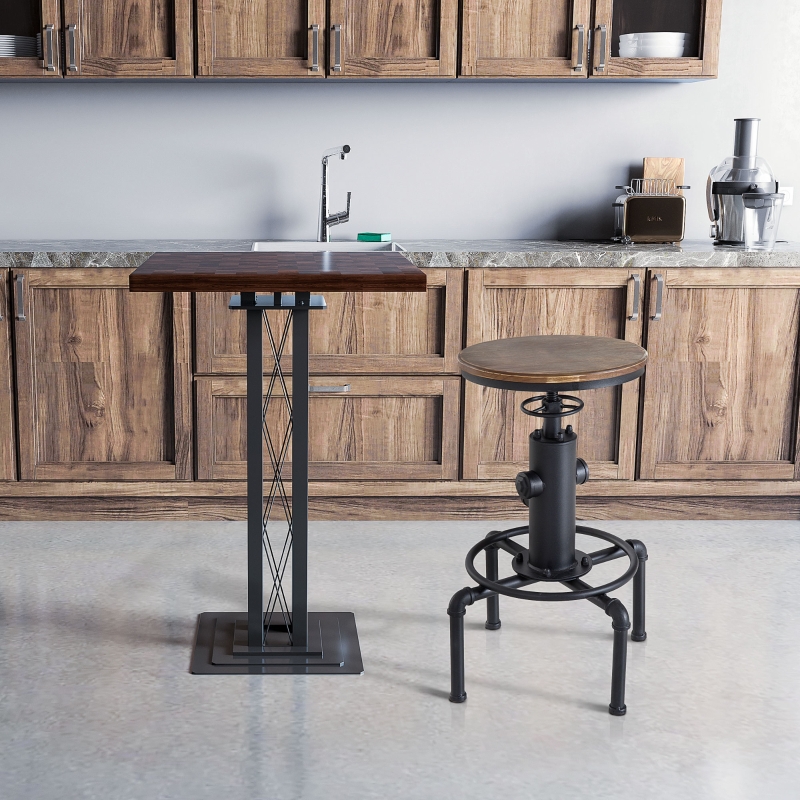 If you are looking for a permanent furniture piece, then this Round Wood & Metal Adjustable Swivel Stool is the perfect fit. Made from solid wood and metal. Well, it might cost you a little more than other stools, but it creates a design statement as well as more discrete seating. Providing a rustic flair to the kitchen, it carries a minimalist look with a round, wooden seat swivel. But make sure you do not use it for long hours as the back relaxing part is absent. However, the sleek design and classic look speak all about it.
5. Flash Furniture Erik Stool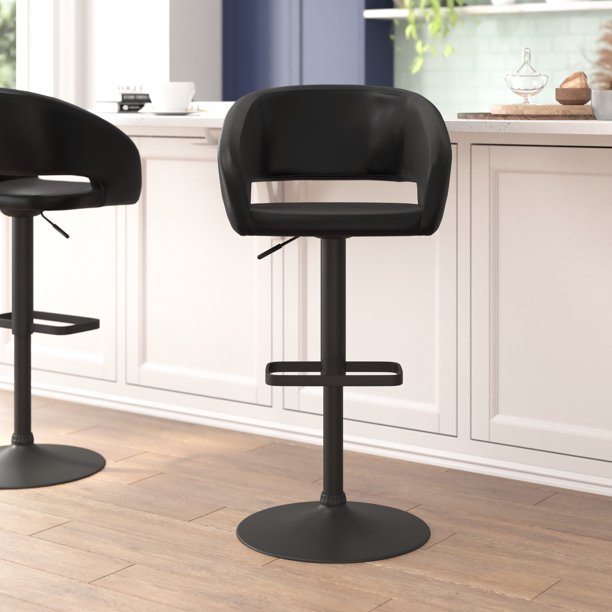 Something vintage is everyone's choice, and this Black Flash Furniture Erik Stool is the perfect sample. A complete fit for your kitchen island. Having a padded backdrop and upholstered seat, it carries an adjustable handle as well below the seat. You can easily adjust the seat height according to your requirement. And if you want to shift the stool from one place to another, the round ring at the base helps well by preventing it from falling. When you do look for versatile seating, then this piece is an excellent one.
6. Cesta Rattan Stool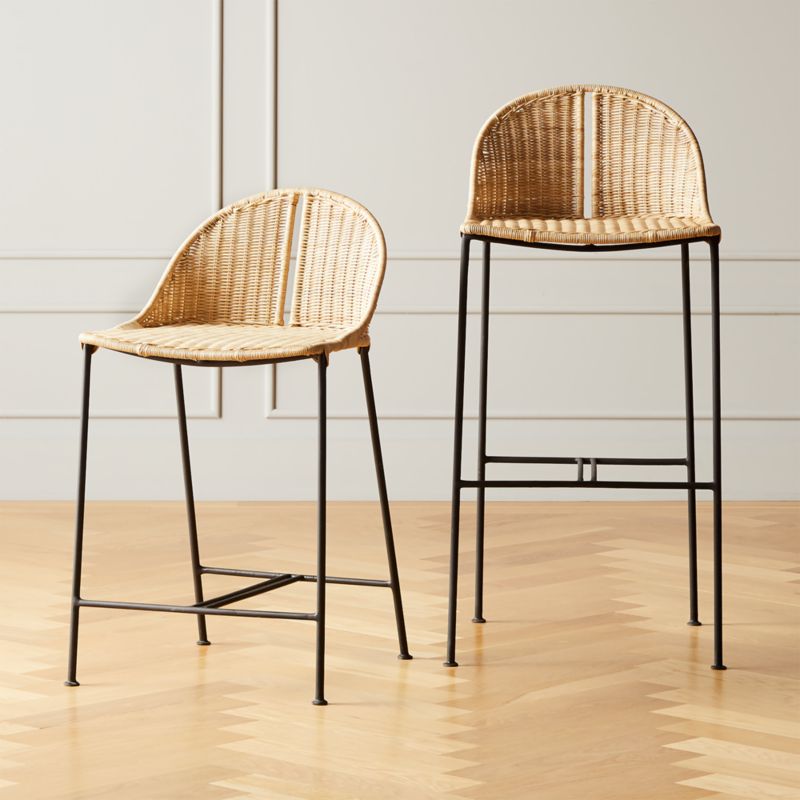 Sometimes the stools are so relaxing that you need more of them to complete the overall look of your kitchen. This Off-white Cesta Rattan Stool is totally cool and fun to dine for a longer period of time. You can just sit for a long to giggle and enjoy delicious delicacies without thinking much of back pain. Being the most stylish piece, the cost is relatively higher than other options. With matte black finish iron legs, the slim outline of the seat makes it more attractive. Just style it!
7. Kody Stool Set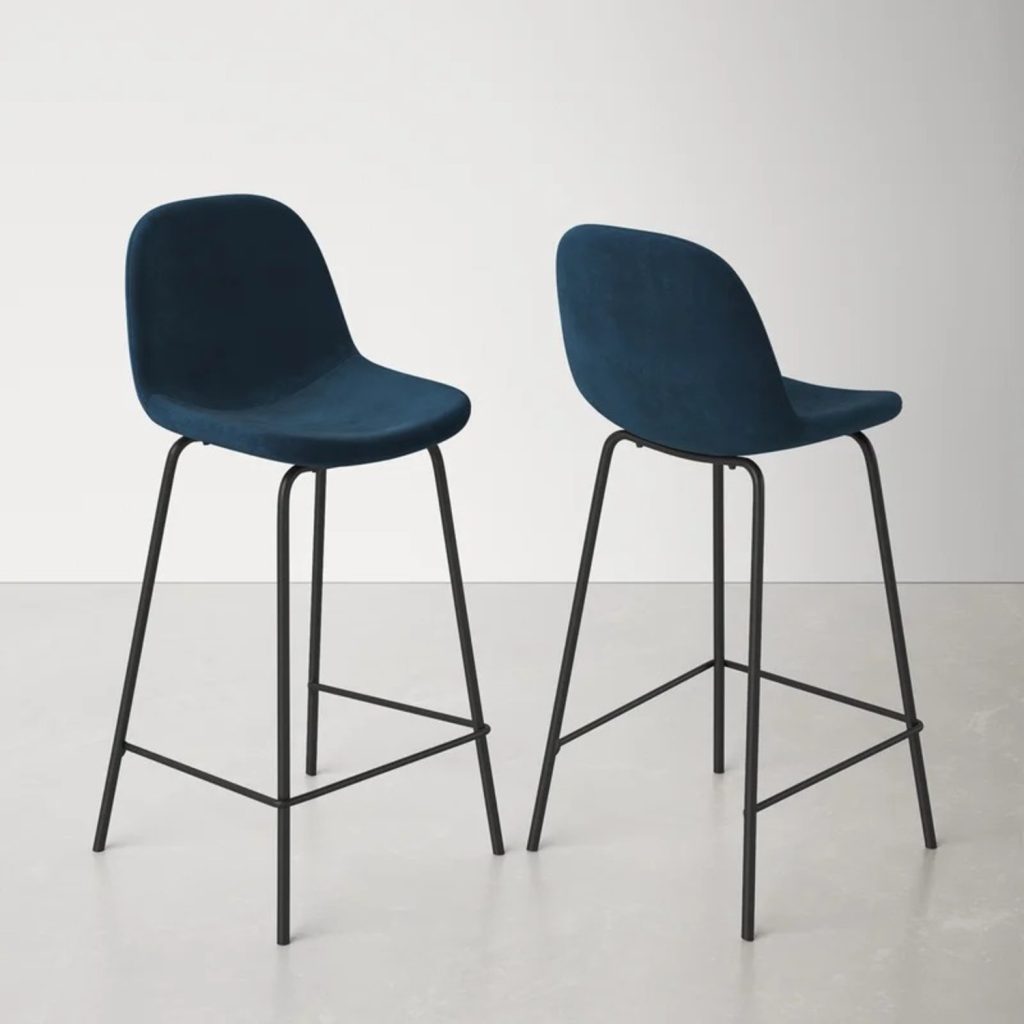 Add some extra style and luxury to your house with these elegant Kody Stool sets. These kitchen island stools are referred to as the most inviting item in the entire kitchen. The soft seat makes the whole stool everyone's choice. You can choose any color of it, like blush pink, black, grey, or sapphire blue, as they look amazing. Before that, do not forget to check various important features like height, width, and style. To give a refreshing look to your valuable counter space, just add it.
8. Brenner Leather Stool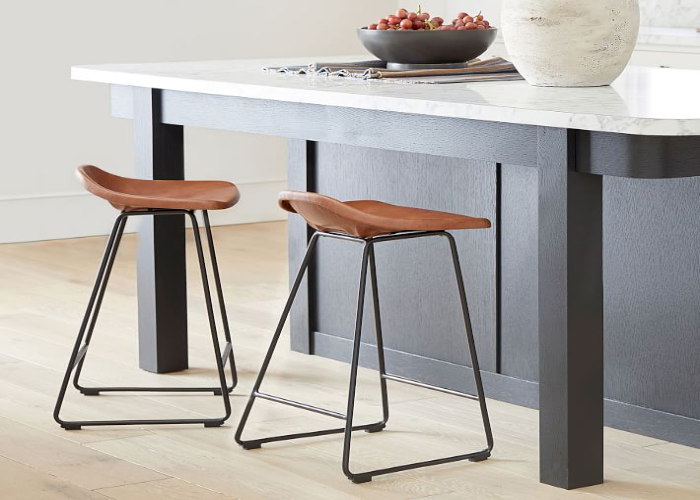 Made with a sculptured leather seat giving an outlook of modern along with an industrial view. A powdered coat finish frame resting on the metal's legs enhances it. With unlimited possibilities, the metal frame can be manually bent, welded, and grinded. Try on these stools for your kitchen island to discover and furnish your space. But do not use any kind of detergents, polishes, or other cleaning agents as it removes the natural oils. Instead, use white cloth damped in water for effective results.
9. Laurel Foundry Modern Farmhouse Almaguer Stool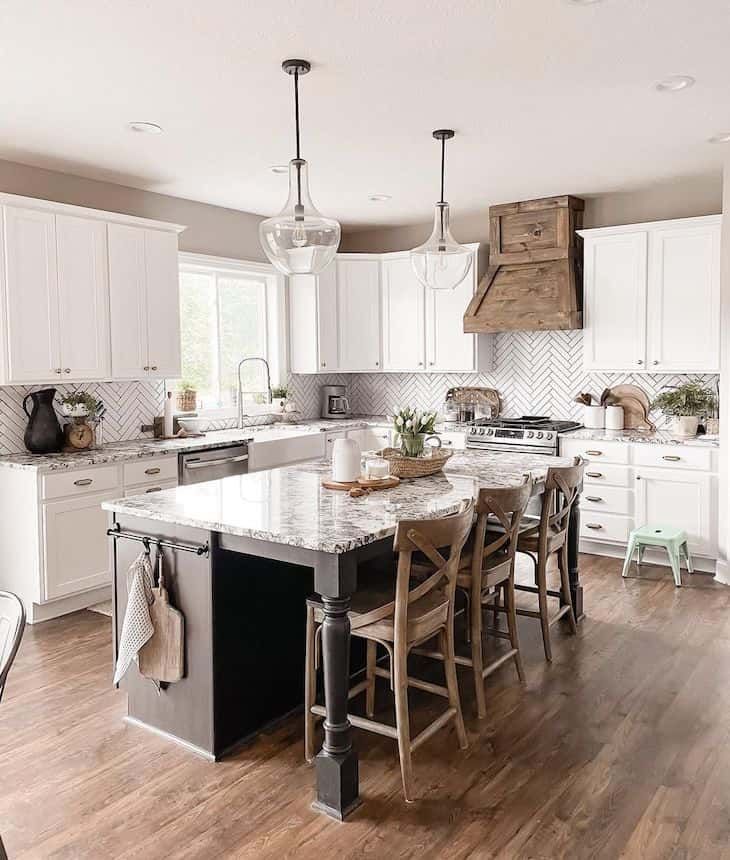 When it comes to choosing the ideal seating arrangement for the kitchen, people often get confused. But this light brown Laurel Foundry Modern Farmhouse Almaguer Stool never goes off style. You can try it! It is amazingly crafted from solid acacia and rubber wood. Without compromising their structural integrity, their beauty can be enhanced naturally. The in-built footrest makes it look more delightful. Bring your space to the next level now!
10. Last Minute Stool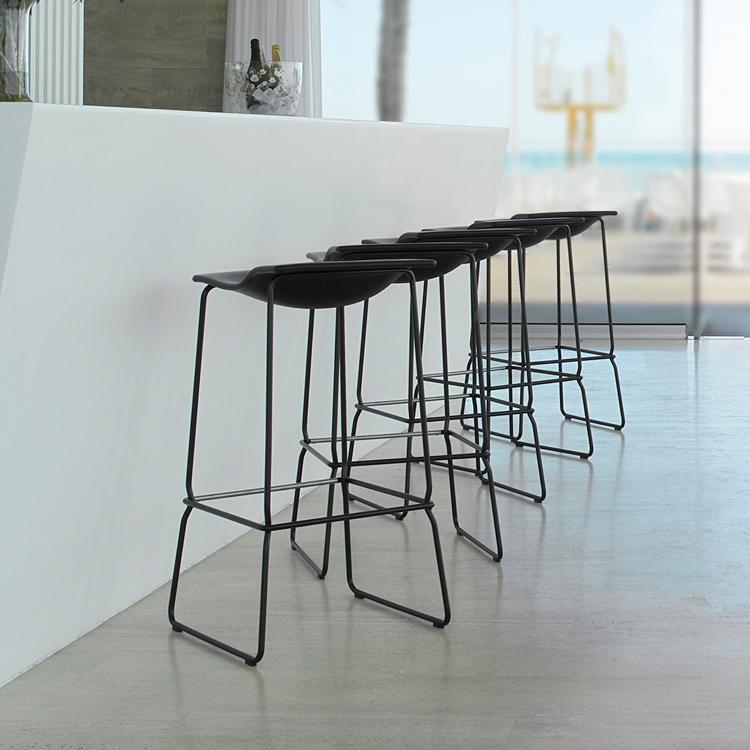 This Black Last Minute Stool has a glossy steel frame and is completely versatile for kitchen islands and breakfast counters. The resting foot bar fitted below makes it safer and more secure. It is available in three different sizes just to match the countertop, i.e., high, low, and medium. For more contemporary settings, it is wonderfully adaptable. Its attention-seeking construction is an additional key factor. To make comfort a priority, add these beauties to your kitchen room.
11. Masters Counter Stool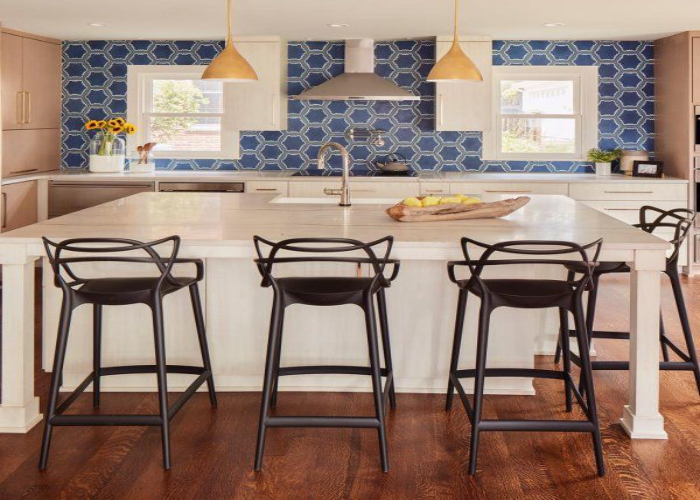 This Masters's Counter Stool is a tribute to your kitchen decor. It is fully roomy and comfortable. That is why it is ideal for both domestic as well as contract use. Moreover, the three strands that form the back are derived from three separate iconic chair designs. You can use it both for indoor and outdoor setup, and are available in different colors. Pairing these with your kitchen is undoubtedly the best move.
12. LexMod Clip Stool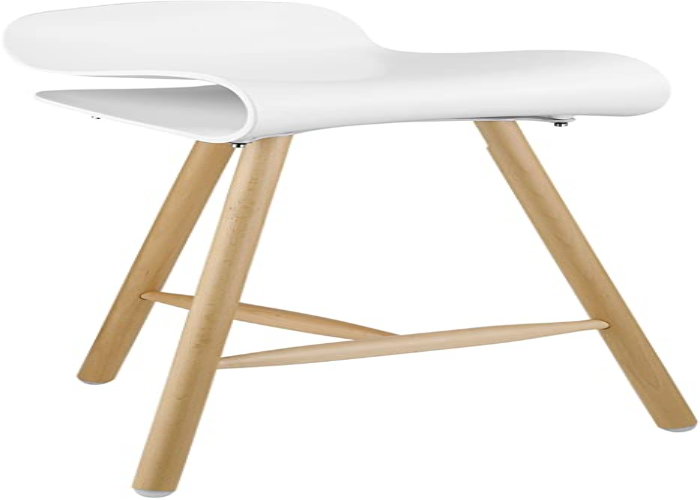 The doubled-over seat design captures the eye without giving a single thought. This Lexmod Clip Stool is inexpensive and is the most suitable choice for kitchen countertops. It's comfortable form-fitting construction, and the T-shaped footrest is strong enough. With a variety of fabrics and leg options to choose from, the design can take on a variety of personalities. While creating a cool and casual tone, the natural finish adds brightness to your kitchen. Make your future gatherings possible with this extraordinary stuff.
13. Coiled Counter Stool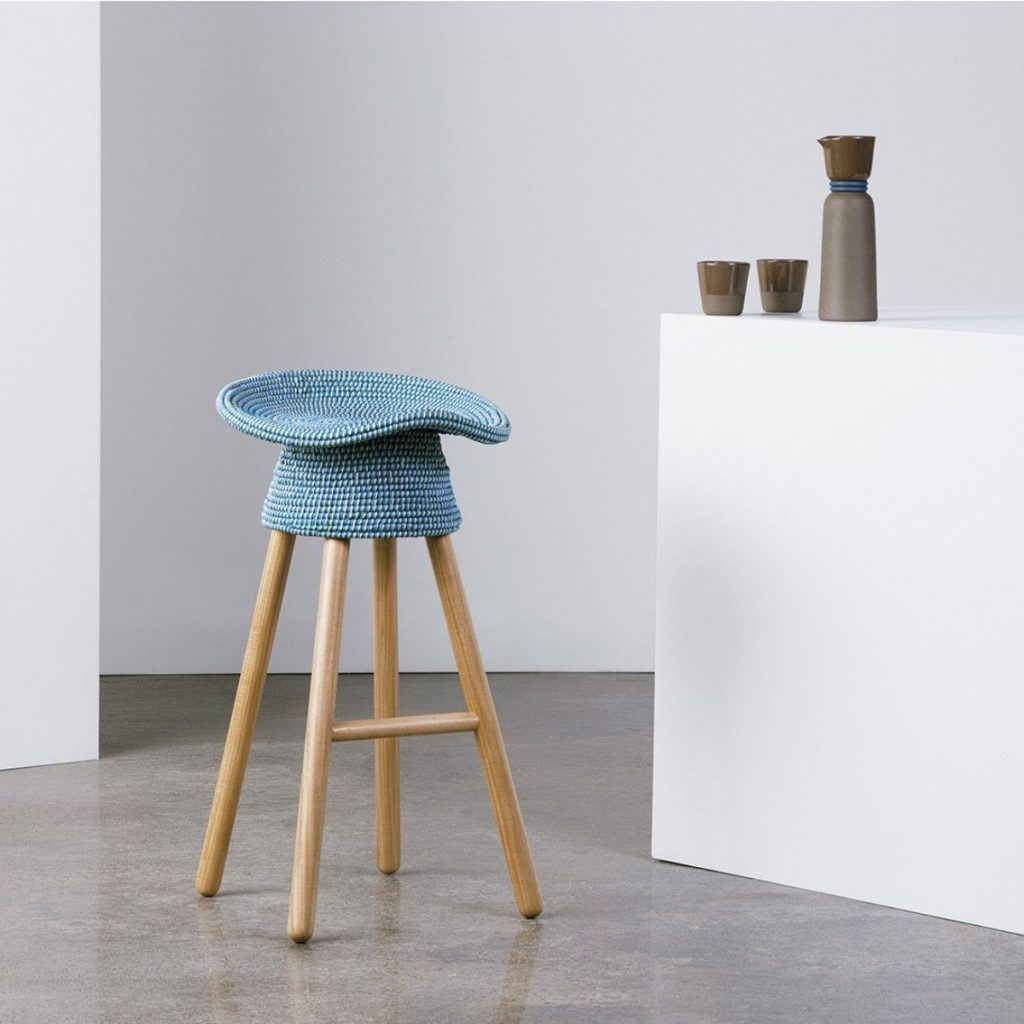 This Coiled Counter Stool is designed to complement the modern kitchen island. Being inspired by a traditionally woven basket pattern, it is designed to have a tractor-style seating. You can fit it into any casual or modern environment keeping the entire home theme in mind. It is highly durable, with thick wood legs, and the footrest gives awesome support to your food time. And by creating a coil rope structure, it ends up with a hat design too. Cool!
14. Ribbon Style Stool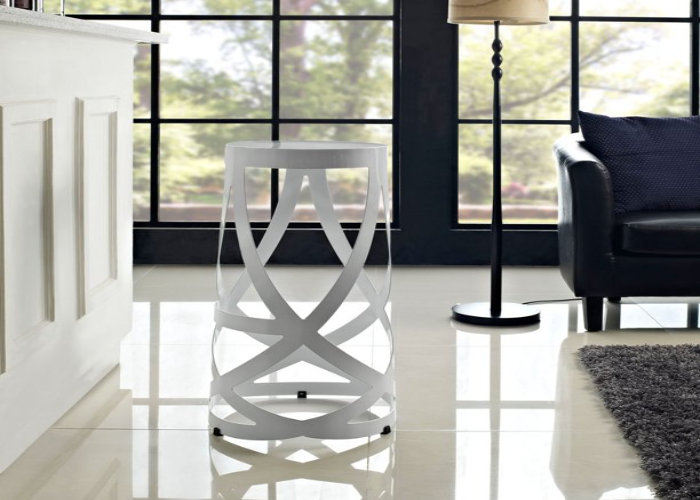 This Ribbon Style Stool is another elegant piece of attraction. With a hand-darkened polish top, the side walls are made from brushed metals. Exhibiting simplicity and an image of innovation, it is preferred by the majority of people. Well, there are two varieties available, i.e., with cushion and without cushion. So while including it in your kitchen, analyze your requirement and then place them. No doubt it will be an item worthy of praise, as always.
15. Wing High Stool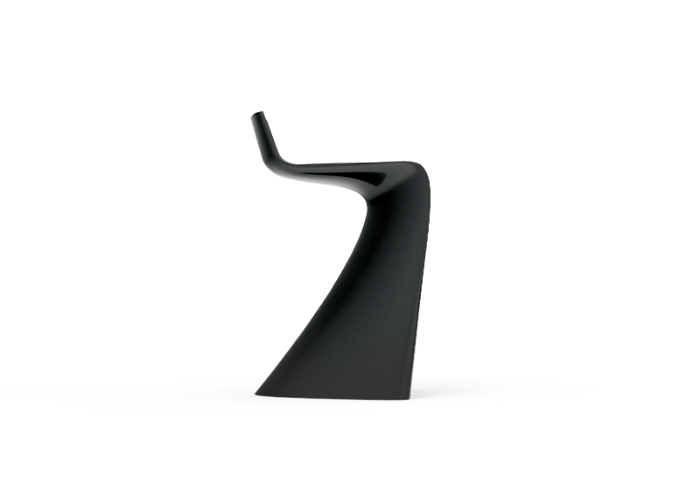 This Wing High Stool is suitable for indoor as well as outdoor space. As you are looking for a kitchen island, there is no better option to make it more classy. It is 100% recyclable and the best lightweight stool. The structure is made by weaving together straight and curved lines in a dynamic way. The black finish stool is stealing the complete attention. Get the most out of your kitchen space by incorporating these incredible super chic stools now.
16. Z Stool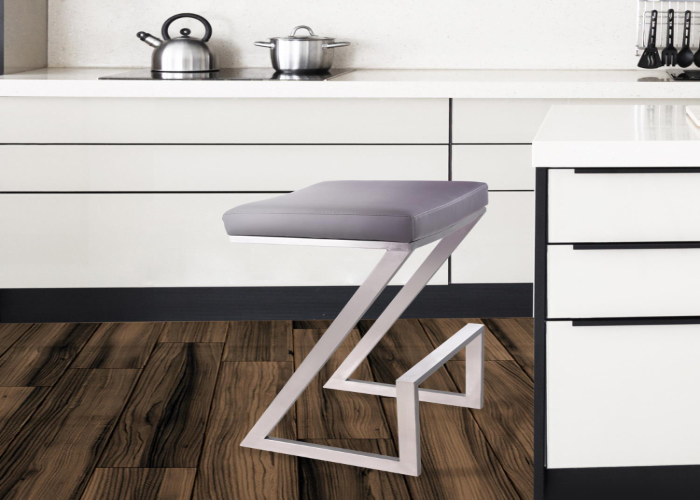 Indulge some extra savage to your kitchen space with the Z stool. Its pleasing appearance makes the entire kitchen look simple. To provide stability, it carries a wide base. It is easy to clean without affecting the surface. Because of its unconventional color options, you can select anyone for bright interiors. As it comes under the series of polyethene chairs, it can be widely used outdoors.
17. Hinkley 29″ Stool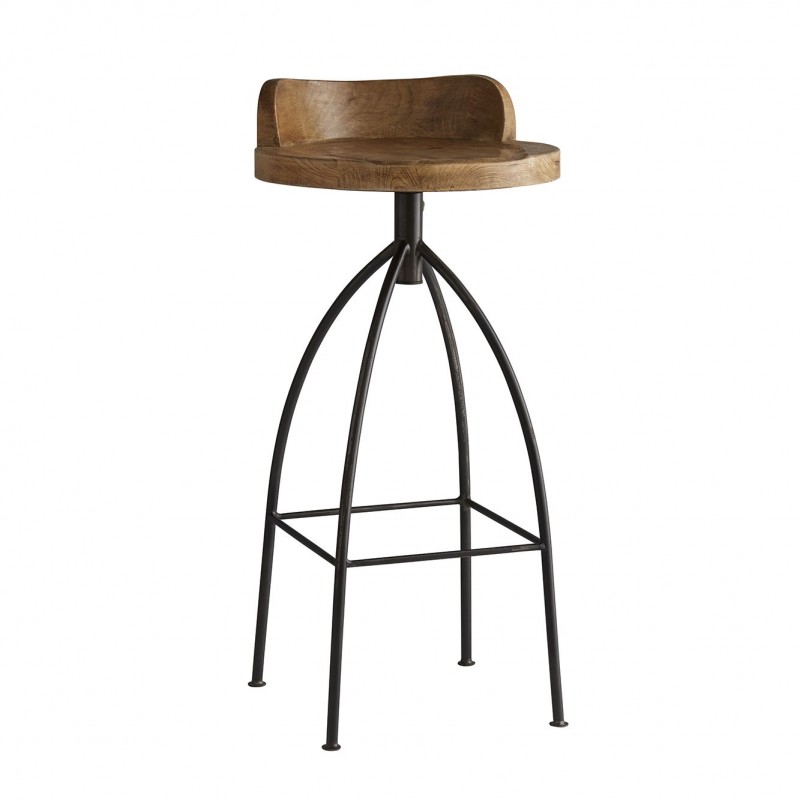 This Hinkley 29″ Stool is an amusing beauty. With complete finish design elements, the body is a solid lucite body and brass crapped legs. In addition to the appeal of the dark oak color, the seat made is very relaxing. Apart from its overall brilliant appearance to your interior, it has great water-resistant capacity. With exceptional dimensional stability, it's just exactly what you expect.
The Bottom Line
Remember, height isn't all that plays a major role but style does. So always pick something that goes with the style, and the height factor will automatically come by the side.
Because the best kitchen island stool options are going to be the only leftover thing you will use, just make sure you are selecting the right one while keeping the comfort of yourself and your loved ones in mind.
Other Articles