Would you believe it if I told you that your kitchen could be transformed in so many different ways with just black knobs? Since they come in various shapes and styles, you can customize them to fit any style or decor in your kitchen. Black kitchen hardware and knobs, in particular, can blend seamlessly into dark wood cabinets or stand out against white-painted cabinets.
You can also use all-black knobs against any background color in your kitchen, and they will look stunning. There are so many possibilities to turn your kitchen into an extraordinary space with just black knobs. We have curated a list of 15 easy ways to upgrade your kitchen with black knobs.
Easy Ways to Upgrade Your Kitchen with Black Knobs
1. Mix and Match Hardware Shapes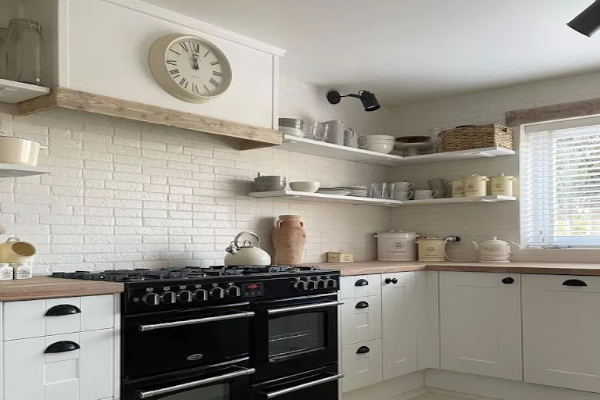 For an elegant kitchen makeover, consider pairing round black cabinet pulls with half-circle ones against a pristine white backdrop. You can also use rusty white wood for a finishing touch. And use subtle color (gray, beige, etc.) kitchen accessories to complete the look.
Similar Post: 15 Modular Kitchen Ideas for a Modern and Sleek Look
2. Use Small Hardware for Big Impact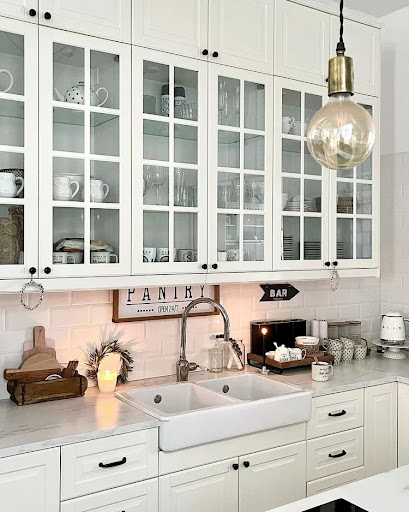 You can make your kitchen a completely white space if you prefer a simple and light interior. And then, you can add small black knobs to enhance the charm of the space.
Smaller black kitchen hardware items can have a significant impact. To complete the look, you can add kitchen decor signs, use wooden decor items, and more.
3. Experiment With Multiple Finishes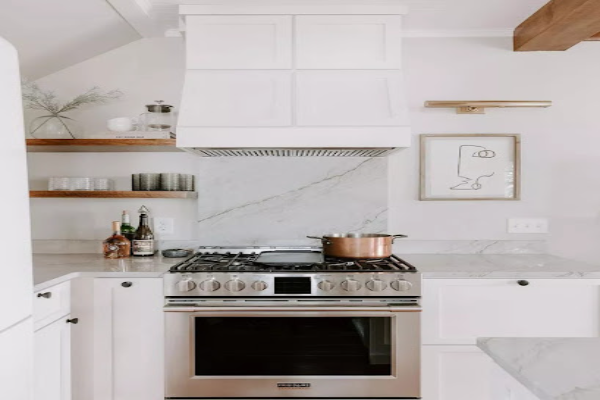 Do you find yourself constantly experimenting with various designs and colors to determine what works best? Then use the same energy to revamp your kitchen space. You can use different elements complementing each other to create the finishing of your kitchen. For instance, Black knobs, Copper, and Brass can go together to exemplify the space.
4. Implement Organic Accents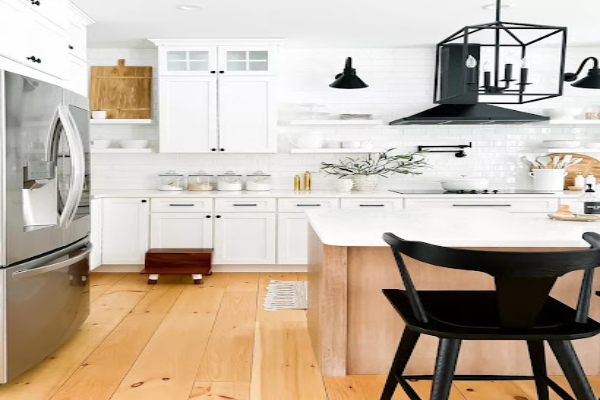 The combination of black and white is a classic, never-failing design choice. To complement the monochrome theme, consider integrating organic components that bring a touch of nature to the space. For instance, you can add wooden accents to warm up the room.
5. Keep It Simple and Sweet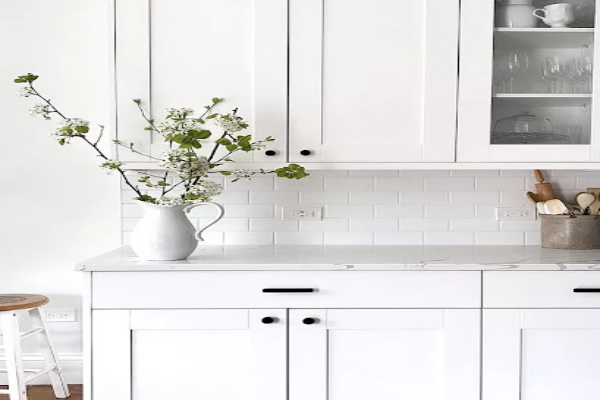 If you're searching for a simple and minimal design, go for a full-white look with black knobs. Good lighting and ventilation can make the space look better.
To complete the look, you can place indoor plants with a beautiful white vase on the shelf.
6. Black Kitchen Hardware with Grey Countertops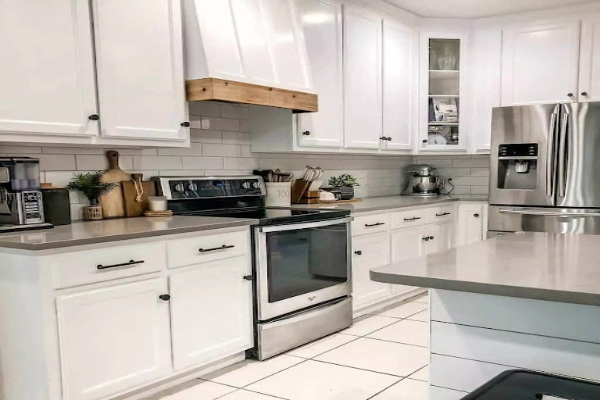 If white is your color of choice, consider updating your kitchen cabinets with a crisp white finish, trendy black knobs, and a gleaming white floor for a cohesive and polished look.
You can further add a shiplap island with a grey countertop. To complete the look, you can buy kitchen utilities in stainless steel.
7. White Kitchen With Dark Countertops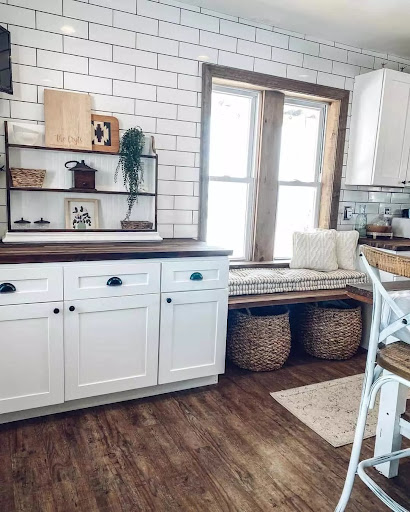 To create a contemporary, weathered look in your kitchen that evokes a natural feel, you can consider redoing it with staggered tiles, white cabinetry with black knobs, and dark countertops.
For a visually appealing touch, consider placing a bench between the white shaker cabinets situated beneath the windows adorned with wood trim.
Also Read: 5 Simple Steps for Creating Stylish DIY Floating Shelves
8. L-Shaped Kitchen with White Countertops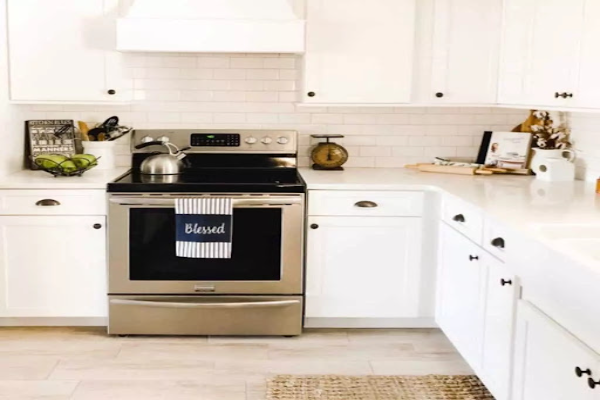 If you're looking to spruce up your white L-shaped kitchen, consider adding some black knobs and a stainless steel range for decoration. And add a touch of sophistication to your kitchen with the use of subway tiles and other wooden decors.
9. Black Handles and Knobs in a Spacious Kitchen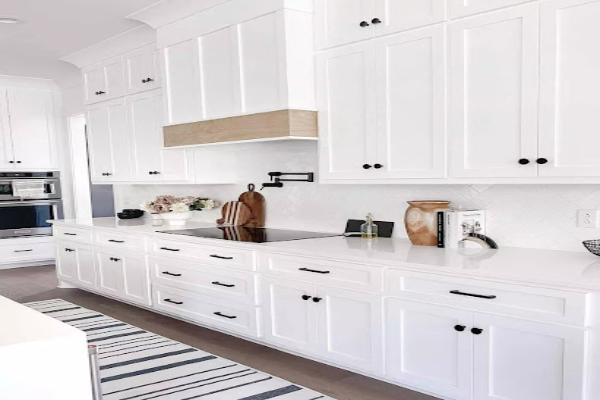 If your kitchen already has black handles and knobs on the white cabinetry, there are several ways to enhance the room's appearance by tweaking the decor.
One, you can change the flooring to dark wood floors and add a long black and white striped rug.
Second, you can use matte black utilities to enhance the look, like how a black glass stove top sits underneath a white hood in the reference picture.
10. Add a Bit of Flair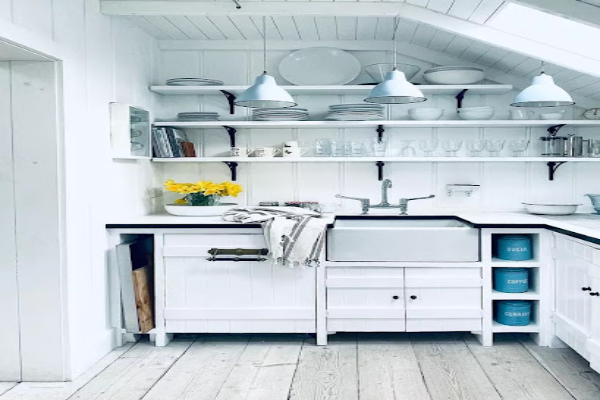 Does an entirely white kitchen, even the cutlery, appeal to you? If yes, then you can consider turning your kitchen into an all-white space, even the flooring and the rooftop.
To give it some style, you can consider using black knobs and attractive pairs of black pulls with metal brackets.
11. Don't Go Overboard in a Large Space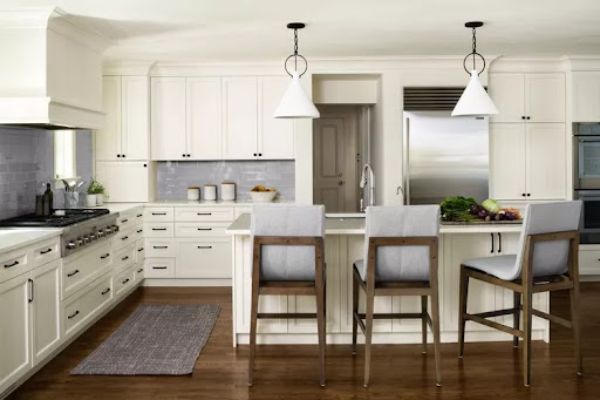 For a nature-inspired vibe in your kitchen, consider adding pops of black (with black knobs) and wood accents against a crisp white background.
Adding chairs, mats, and other items in different shades of gray can take a look to another level. To finish off the look, you could add two hanging white lights that come with black chains.
12. L-shaped Kitchen Cabinets with Dark Countertops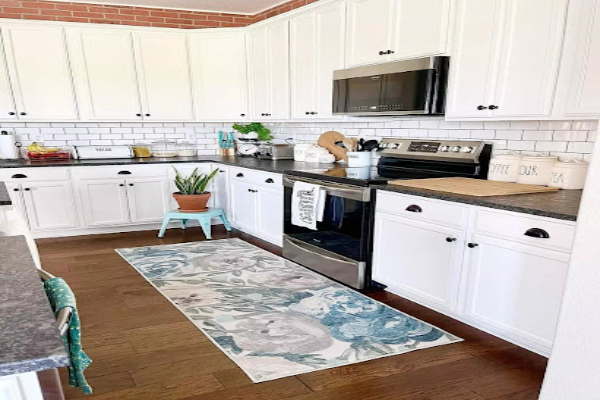 Looking to make your white-themed L-shaped kitchen stand out? Consider pairing it with black knobs and a white subway tile backsplash for a sleek, elegant touch.
The inclusion of stainless steel appliances like a range and microwave into white kitchen cabinets with dark countertops can elevate the appearance of your entire kitchen.
As a final touch, you can consider replacing the current flooring with brown tiles and applying brick tile wallpaper to the upper corners.
13. Black Hardware in a Bright Pantry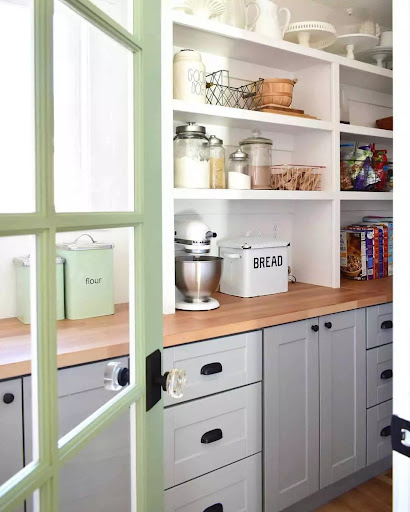 If you are looking to turn your kitchen into a pleasing space with bright colors, then this is something you'd like. You can update your shelves to white and your cabinets to a light gray color.
Add black kitchen hardware and place bright pantries to elevate the overall appearance. Convert the countertop and flooring to a wooden finish. And change the door and window to a light green color.
14. White Cabinets with Dark Kitchen Countertops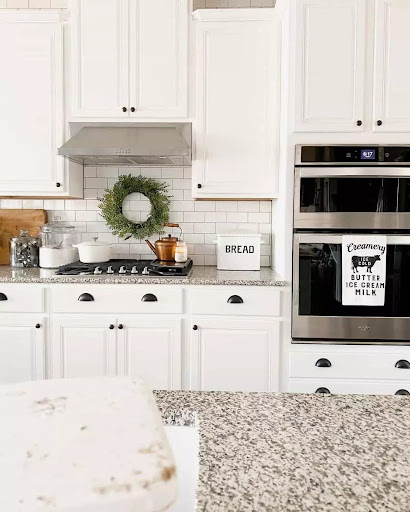 Transform your white kitchen cabinets with dark countertops and black knobs into a classy space by incorporating a white subway tile backsplash.
Use the same white subway tile backsplash for your dining area as your countertop to create a seamless and stylish appearance.
Related: Learn How To Remodel Your Kitchen + 10 Beautiful Design Ideas
15. Square Black Kitchen Knobs in a White Kitchen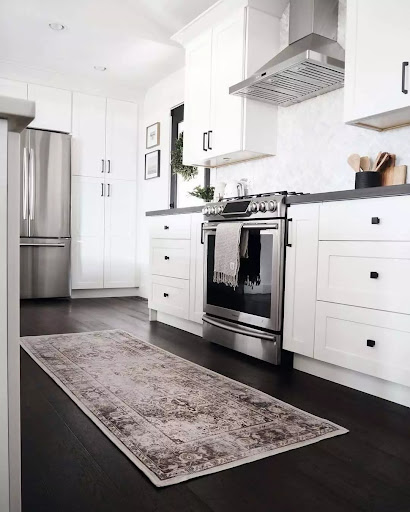 Want to give your kitchen a chic makeover? Try adding a matte black or wood finish to the flooring!
You can place a light-colored rug over it. The stainless steel stove and the hood will enhance the appearance, complementing the white kitchen cabinets and walls.
Conclusion
If you want to give your kitchen a whole new look, you don't have to break the bank or spend too much time. There are plenty of ways to achieve this.
One way to upgrade your kitchen is by installing black kitchen knobs. Adding this feature to your kitchen can elevate its appearance, making it look more sophisticated and luxurious.
In addition, you can add different decor elements to the kitchen, like vases, plants, rugs, etc., to finish the look.
To help and make things easier for you, we suggested 15 easy ways to upgrade your kitchen with black knobs. It's time for you to choose your favorite design and start upgrading your kitchen.
Frequently Asked Questions
Are Black Knobs in Style?
Yes, black knobs are always in style for their simple design and modern style. The black knobs can be a crucial accessory for your kitchen as they can enhance the overall appearance, regardless of the decor style.
What Color Knobs Are in Style in 2023?
The most trending color knobs are matte black, sage green, polished brass, and aged brass metal finishes. Dark-colored hardware is currently trending, as it can provide a room with a modern and sophisticated appearance.
Is Black Hardware Timeless?
Despite any contrary opinions, black hardware is incredibly versatile and able to blend seamlessly with a wide range of styles. Whether your style leans towards a modern farmhouse, industrial, or contemporary, this complements it perfectly.
Can I Paint My Doorknobs Black?
Yes, you can easily change the color of your door knobs by painting them instead of replacing them altogether. Be sure to use the appropriate type of paint to ensure its durability over time.
Check This Next: 28 Small House Open Concept Kitchen Ideas
Should I Use Knobs or Pulls in The Kitchen?
When it comes to choosing between knobs and pulls for your cabinets, there are no hard and fast rules – it's up to personal preference. However, if you want a simple approach, you might consider using knobs on doors and pulls on drawers.
Other Articles