17 Small Beach Houses to Rent for Your Next Vacation
Searching for a coastal getaway that blends the conveniences of home with the splendor of the ocean? You need to look no further than seaside cottages. We've looked all over the world to find...
Searching for a coastal getaway that blends the conveniences of home with the splendor of the ocean? You need to look no further than seaside cottages. We've looked all over the world to find 17 of the most dreamy seaside cottages for your next vacation, from the small villages of Cornwall, UK, to the sun-drenched shores of Bali, Indonesia.
With stunning views of the ocean, cozy interiors, and charming locatiovens, these coastal cottages offer the perfect escape from the hustle and bustle of daily life.
Here are 17 small coastal cottages by the sea that you might want to consider for your next vacation.
1. Hartnolls Lodge [Woolacombe]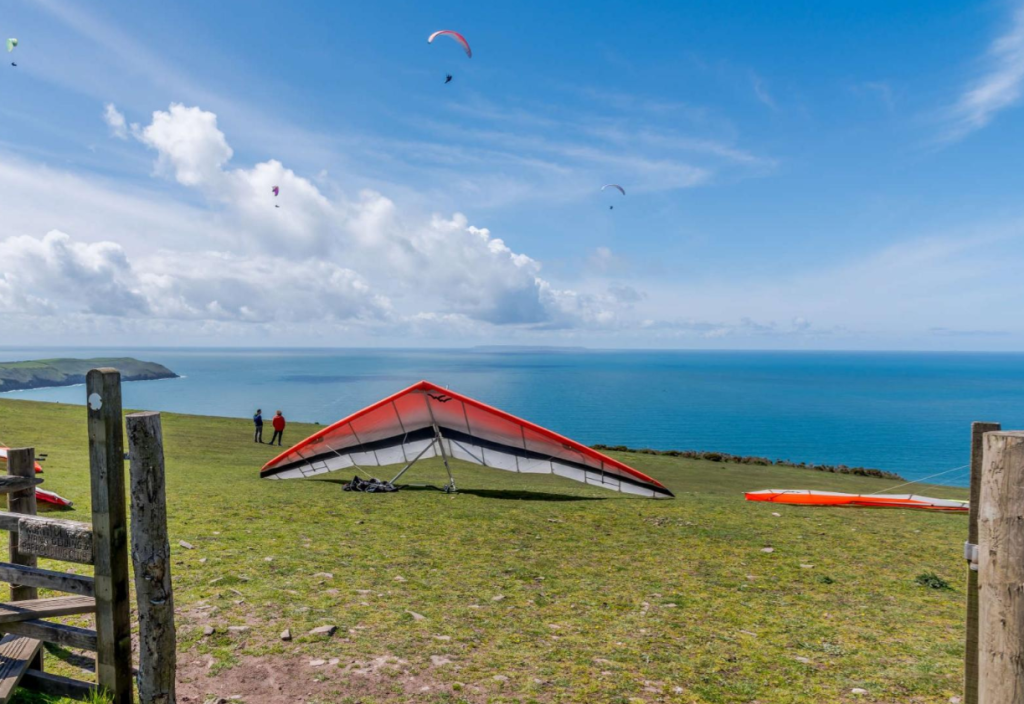 This luxurious small beach house offers seclusion and elegance and is situated in a tranquil area on the owner's property. In addition to attractions like Ilfracombe and the South West Coast Path for walkers, visitors may take advantage of the lovely sands at Woolacombe and the well-liked surfing beaches at Croyde and Saunton. The lodge is tastefully decorated with high-quality furnishings. It has a large bedroom with a king-size bed, a bathroom with a shower and sound system, and a wide mirror. An enclosed garden is accessible from the open-plan lounge/kitchen/diner through sliding doors, a Smart TV with soundbar, and comfy seating.
Best Time to Visit – Summer
2. Old Coastguard Hut [ Mundesley ]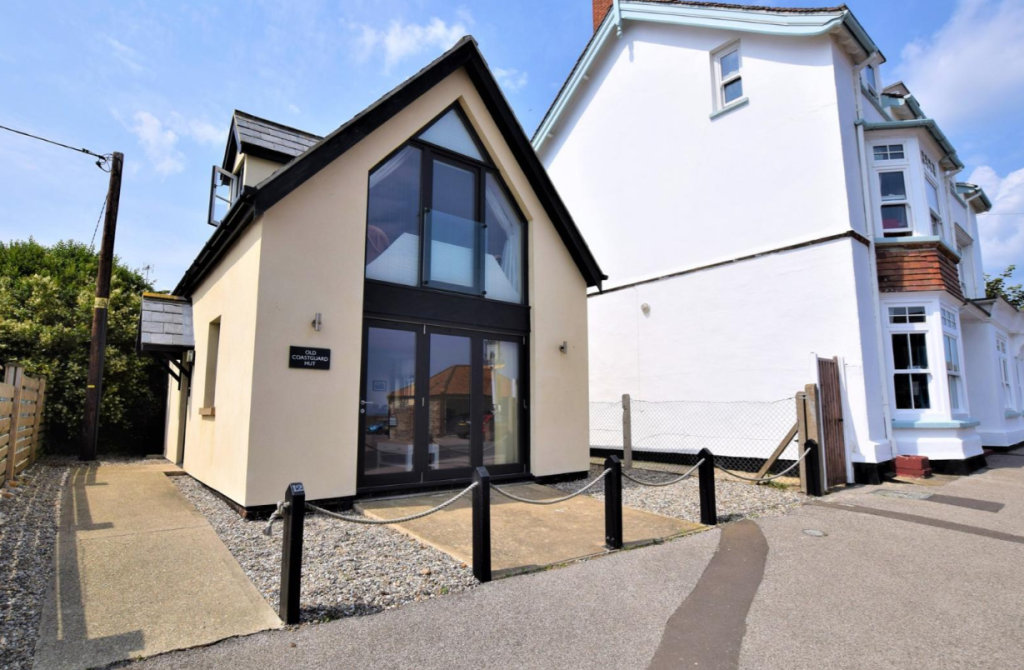 This elegant former coastguard hut in a quaint village in North Norfolk is a romantic getaway with breathtaking views. Numerous nearby attractions, such as Cromer and Sheringham, are easily accessible from the house. There are also miles of peaceful country lanes and coastal footpaths to explore. The bottom floor's open layout includes a well-equipped kitchen, two dining areas, a living room with plush couches and a Smart TV, and a powder room with a washer and dryer. A king-size bedroom with sea views and an en-suite shower room is accessible by steps on the first level. The setting is attractively outfitted with top-notch fixtures, giving it the ideal romantic retreat.
Best Time to Visit – Summer
3. Riverside Cottage [Rye]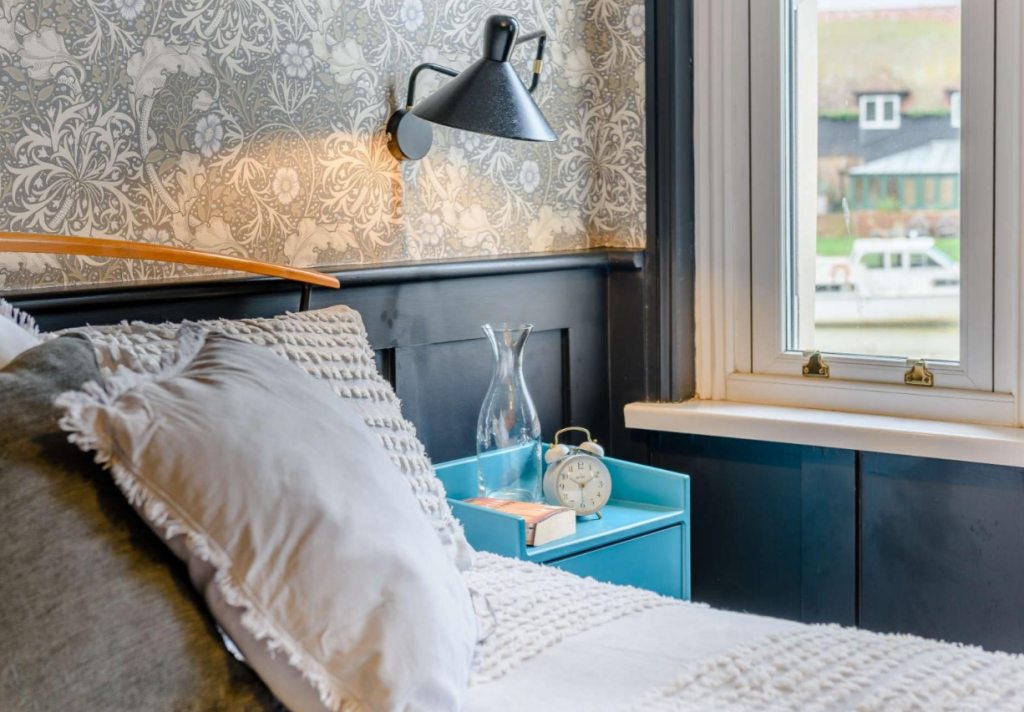 This cottage combines the best of both worlds for a tranquil getaway in Sussex by the water. It is located in Rye, directly by the river, and is less than 3 miles from the magnificent beach at Camber Beach. While outdoors, you can fire up the pizza oven and eat al fresco on the terrace. The home interior features a roaring wood stove, a roll-top bath, and lovely décor. A short distance away are the attractions of the South Coast.
Best Time to Visit – Spring and Autumn
4. Beach Bay Cottages [Bogomallo Beach, Goa]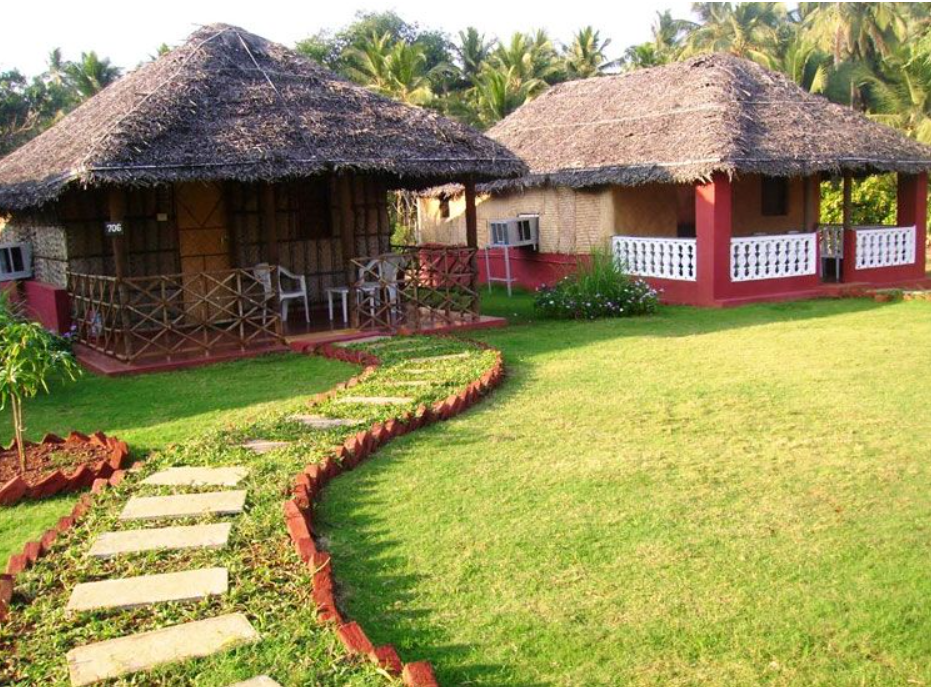 The Beach Bay Cottages greet you with 15 tastefully furnished small beach houses that are conveniently located among the swaying palm trees. You can access the Bay and the village of Bagmallo via the exclusive walkways of these top cottages in Goa. Enjoy tranquil moments while on a romantic honeymoon in Goa because the villas provide total seclusion. Spend time relaxing by the water, riding the moderate waves, or taking a daytime plunge. A sunset viewing experience with your significant other by your side should not be missed at any cost.
Best Time to Visit – November to February
5. L'Amore Beach Cottages [Goa]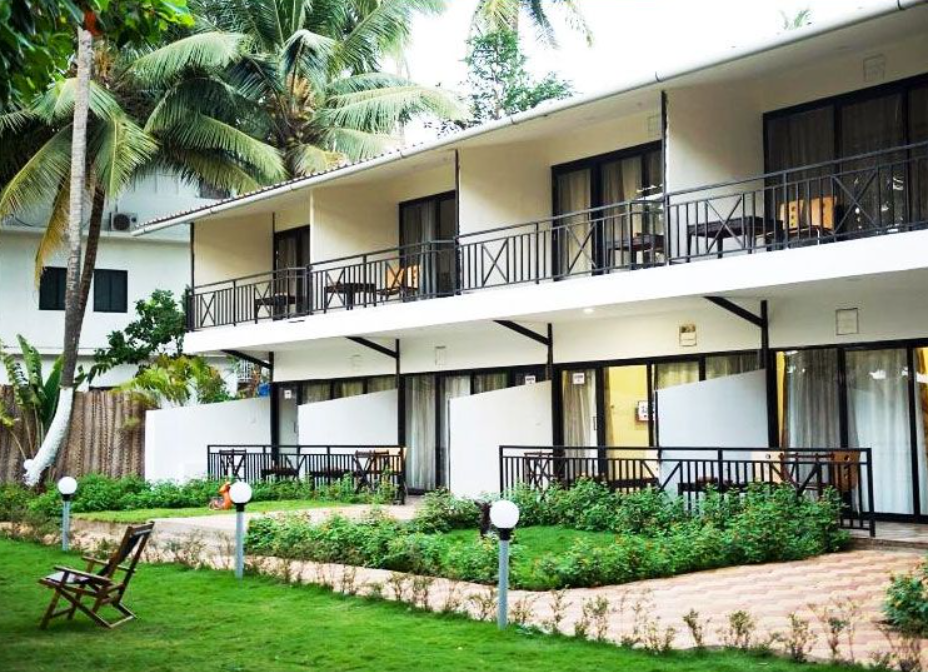 When it comes to tranquility and luxury, nothing compares to L'Amore Beach Cottages. The huts here are on the sand dunes with stunning views of the Arabian Sea. Palm trees surround them. Goa's attractively styled wooden bamboo cottages entice upscale travelers looking for something extra. You can treat your eyes to breathtaking views of the azure waves from the sea-facing cottages. You feel as though you are in the midst of nature, thanks to the lush shade provided by the green coconut palm trees and the beauty of the royal palm plants.
Best Time to Visit – November to February
6. Leela Cottages [Goa]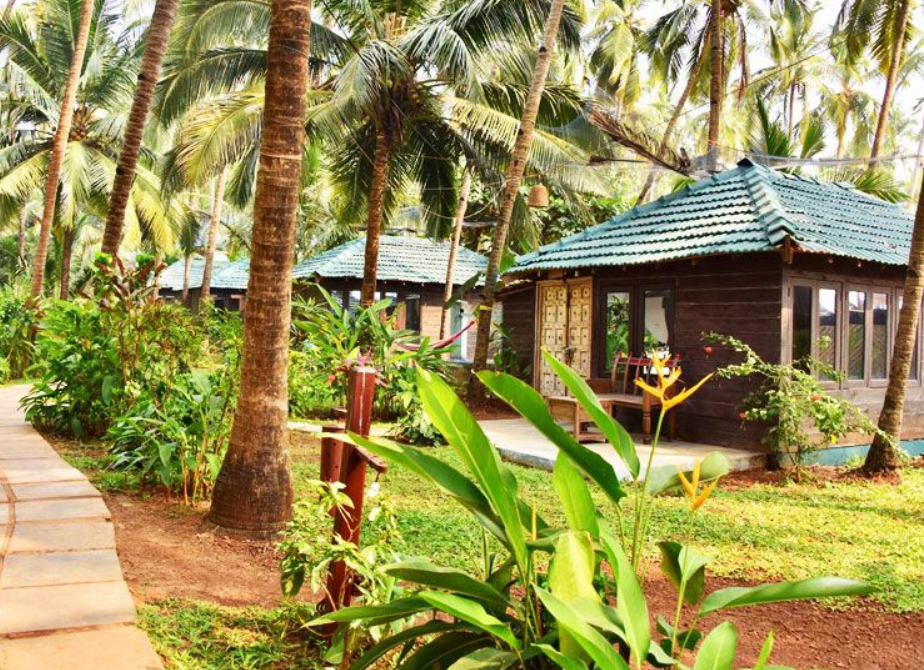 The ideal place to experience a "home away from home" feeling is at Leela Cottages. These opulent cottages in Goa will treat you to the fullest with their modern amenities. Native artifacts are employed to accentuate the hand-crafted lodgings' aesthetic appeal. Also, take in the contemporary art and the rustic charm all under one roof. If that's not enough, take a look at Ashvem, one of Goa's well-known beaches, and its picturesque coastlines.
Best time to visit – November to February
7. Casa Anjuna [Goa]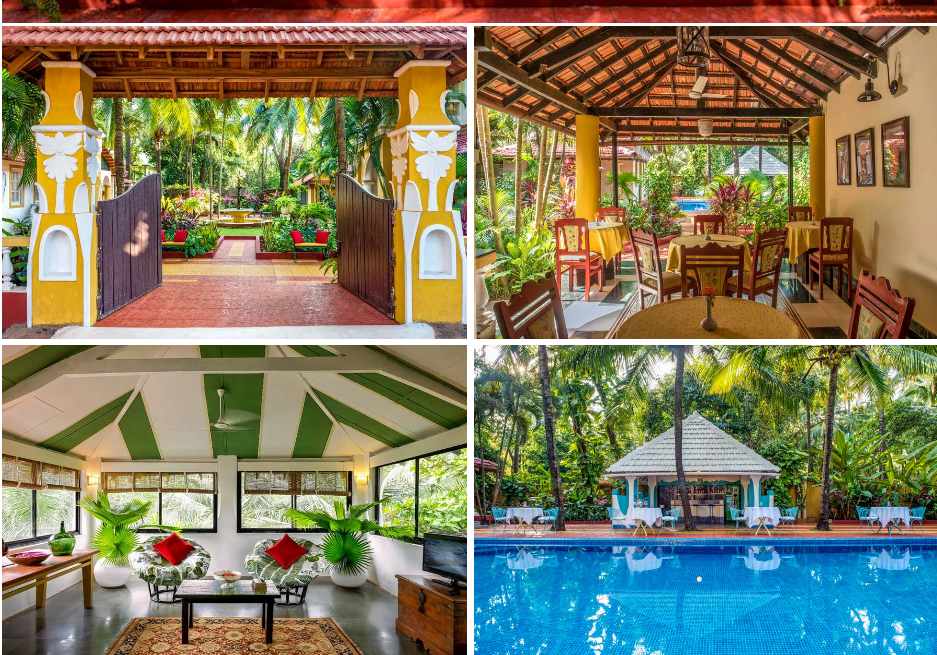 An opulent and beautiful resort called Casa Anjuna Goa is situated in a tranquil setting near quaint towns. It offers roomy lodging with exquisitely decorated interiors and contemporary conveniences, giving guests maximum comfort and breathtaking valley views. The hotel is designed to imitate an old Goan home, with grounds and gardens winding across the property and captivating furniture enhancing its allure.
Best Time to Visit – November to February
8. Beachside [East Sussex]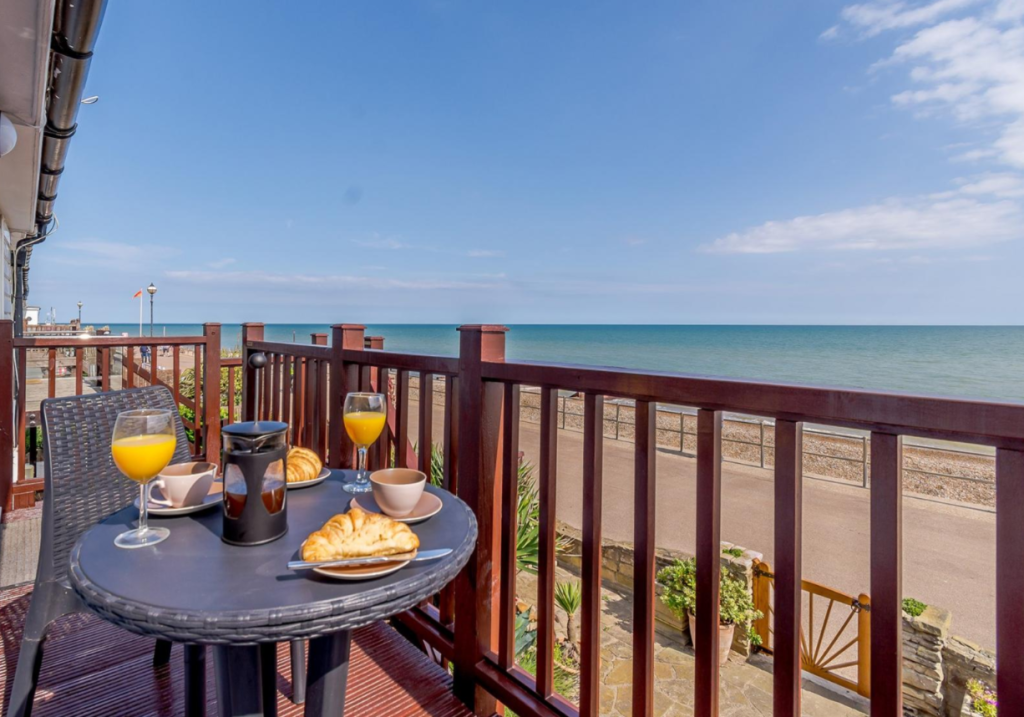 This stunning vacation property in Bexhill-on-Sea overlooks the pebbly beach and provides a stylish holiday home for a family of four. The Edwardian building is near the promenade and beach huts of the coastal resort and is situated directly on the seafront. Large windows allow you to enjoy the sea views, and the elegant interiors feature bright, modern designs to go with the sunny surroundings.
Best Time to Visit – Summer
9. Bonchurch Waterfront Bliss [Isle of Wight]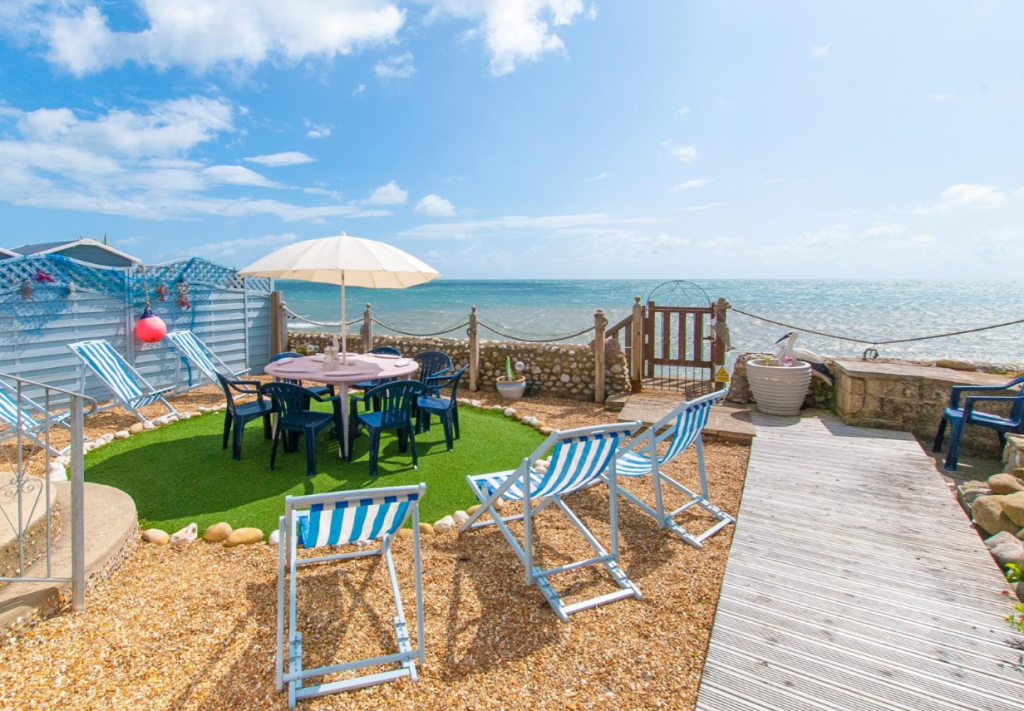 This exquisite vacation home in Bonchurch has immediate beach access and a sea view. The beachfront rental has attractive outside space for you to take advantage of its desirable location and cool coastal interiors. Bonchurch Waterfront Bliss, situated on the seafront's pedestrian-only section, is an excellent place for dog owners and walkers. The light, airy decor and open-plan living area make this the ideal home base for being by the sea.
Best Time to Visit – Summer
10. Goscar View [Pembrokeshire]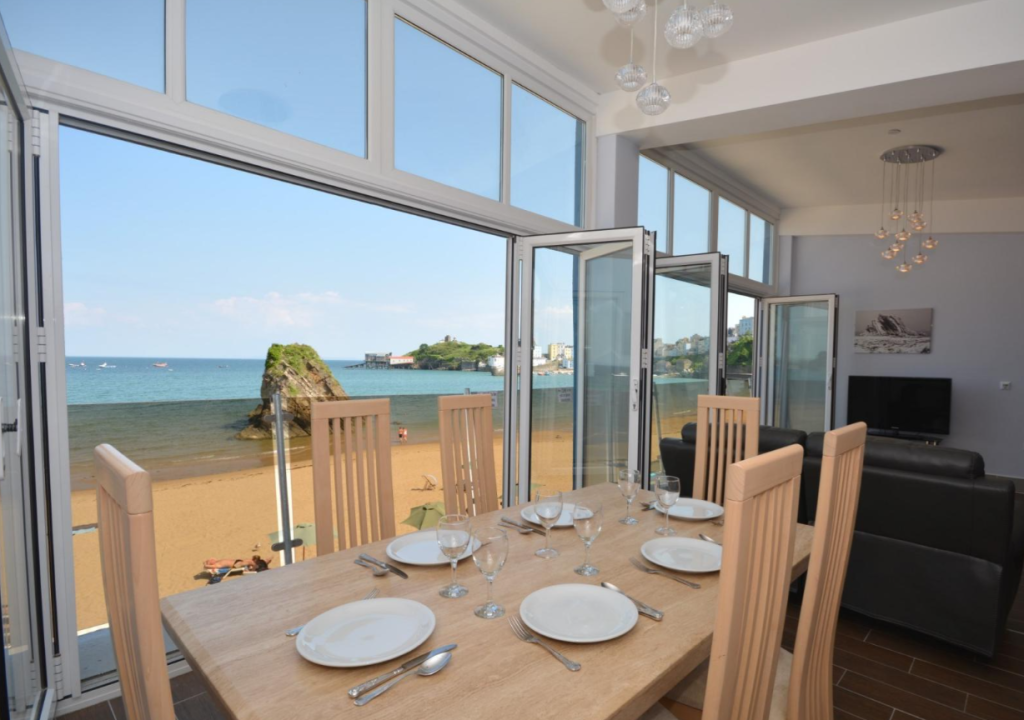 This vacation home is ideally situated in Tenby so that you may wake up to seeing North Beach's gorgeous golden sands. Seaside attractions, cafes, bars, and cobblestone streets, are all within easy walking distance of Goscar View. There are three bedrooms inside and bi-fold doors leading to a Juliet balcony and a small terrace where you may relax in the sunshine.
Best Time to Visit – Summer
11. Stonihoe [Kent]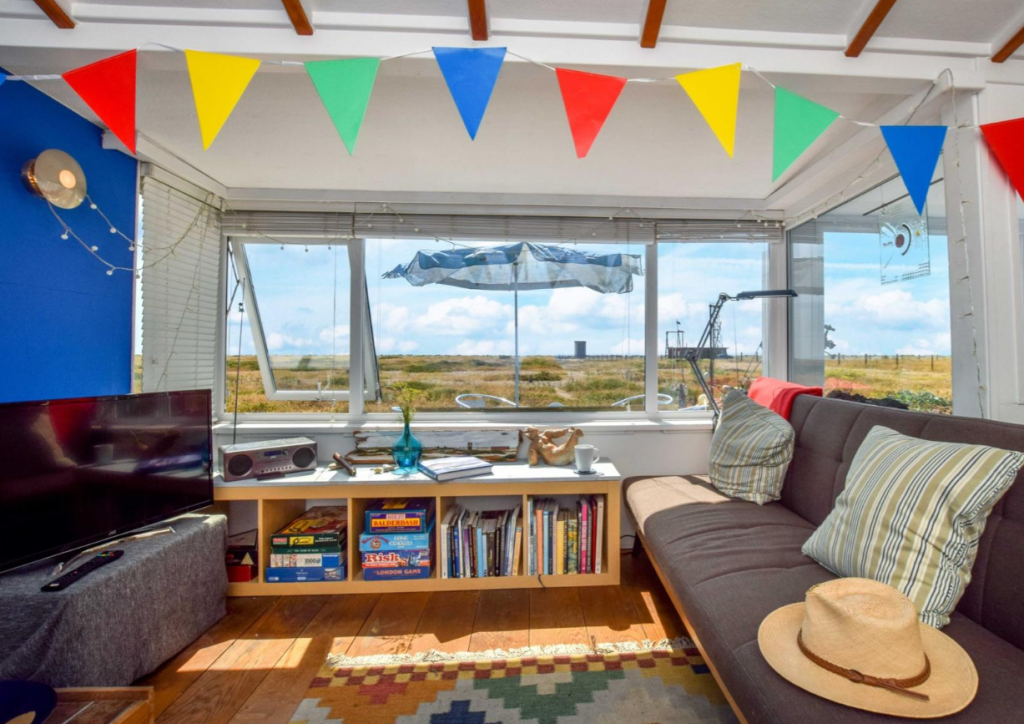 Stonihoe has its own personality and is nestled on the shingle stretch in this peculiar location. This small beach house has a stunning landscape, including a sand beach and expansive, dramatic skies, and is situated within a 468-acre nature reserve. The living room is accessible from the open-concept kitchen and dining area and has a wooden floor, curved beamed ceiling, and huge bi-folding doors that let in a lot of light. Two bedrooms are available in the house, one of which has a double bed and the other a single cabin bed that can be made into a double. Visitors can sit at the original railway bench and driftwood table while taking in the surroundings on the decked decks on either side of the train, which provide breathtaking views of the sandy beach.
Best Time to Visit – Summer
12. Regent Cottage [Suffolk]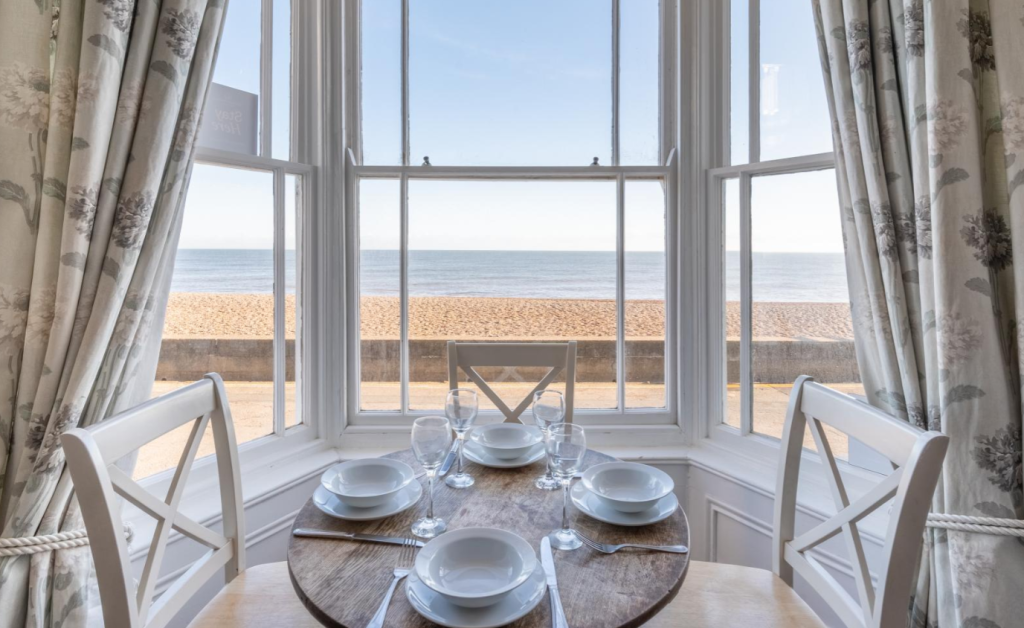 Families or friends may enjoy a coastal escape at this small beach house in Aldeburgh. Visitors in the town center, directly across from the beach, can participate in traditional seaside activities and discover the town's nightclubs, restaurants, and stores. A marshy estuary and various fauna can be found in the vicinity. It is a three-story building with room for up to seven people. Three bedrooms—a double, a twin, a room with a double and a single bed—and a shared family bathroom- are located on the first floor. The private balcony overlooks the beach, and the ocean is accessible from the double bedroom.
Best Time to Visit – Summer
13. Beach 221 [Kent]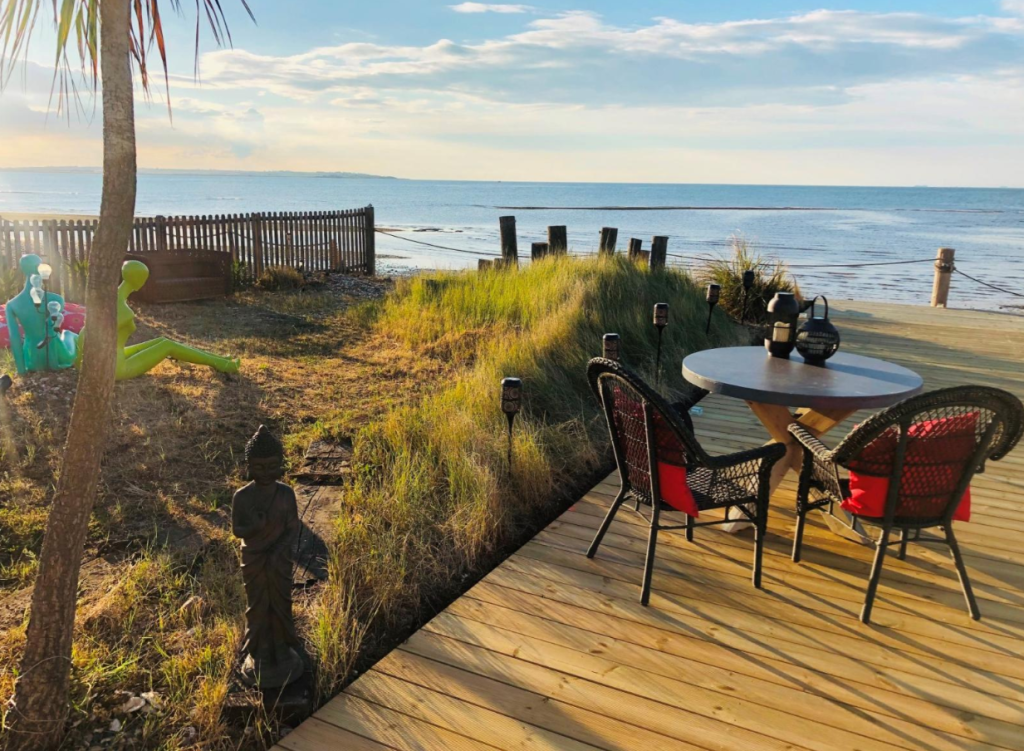 Making travel plans to Whitstable? Beach 221 is a beachfront property located in the neighboring community of Seasalter, steps from the surf. This bright vacation home won't disappoint you if being close to the beach is your priority. The spacious vacation home features superb open-plan living inside with a loft-style mezzanine so you can always feel near the beach. It also includes a huge decked area where you can relax with unobstructed sea views.
Best Time to Visit – Summer
14. Flop [Bacton]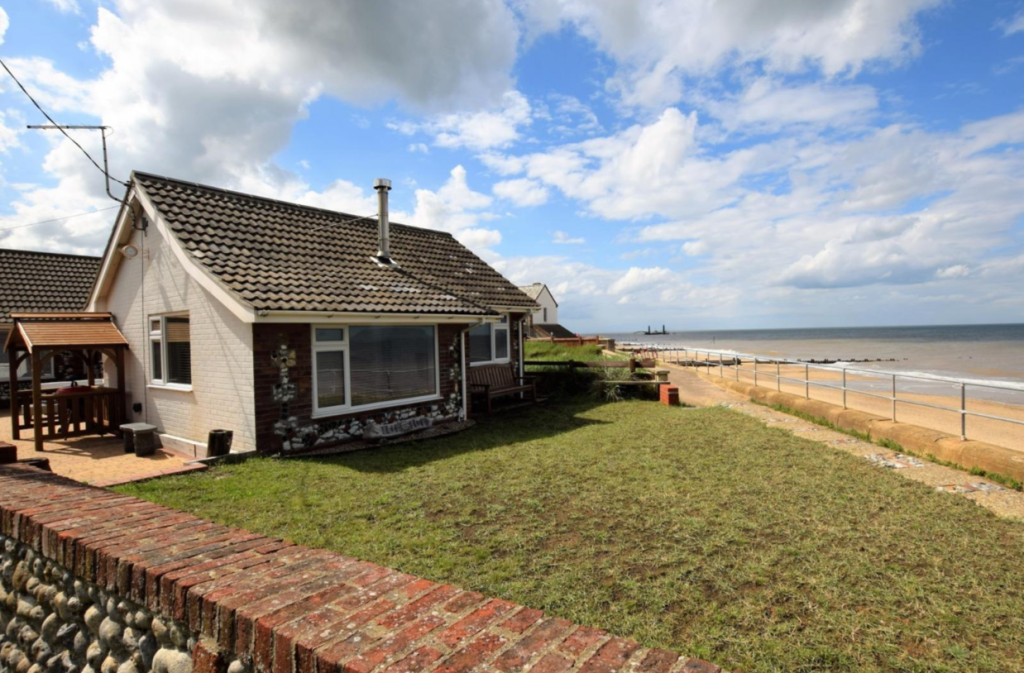 This small beach house in Bacton, Norfolk, is ideal for a revitalizing seaside getaway with adjacent classic coastal pursuits. The open-concept home, one of two adjoining properties, offers a wood-burning fireplace and breathtaking sea views. Two bedrooms are present, one of which has a king-size bed with sea views and a modern bathroom. Steps leading to a track and promenade provide access to the beach from the garden's lounging spaces and barbecue grill. Bacton, a quaint village, is close to the Norfolk Broads and classic seaside resorts, and it provides delicious meals in cozy pubs and miles of lovely walks. Amazonia Zoo, BeWilderwood Park, and Happisburgh Lighthouse are a few of the nearby attractions.
Best Time to Visit – Summer
15. Toad Cottage [Weston-super-Mare, Somerset]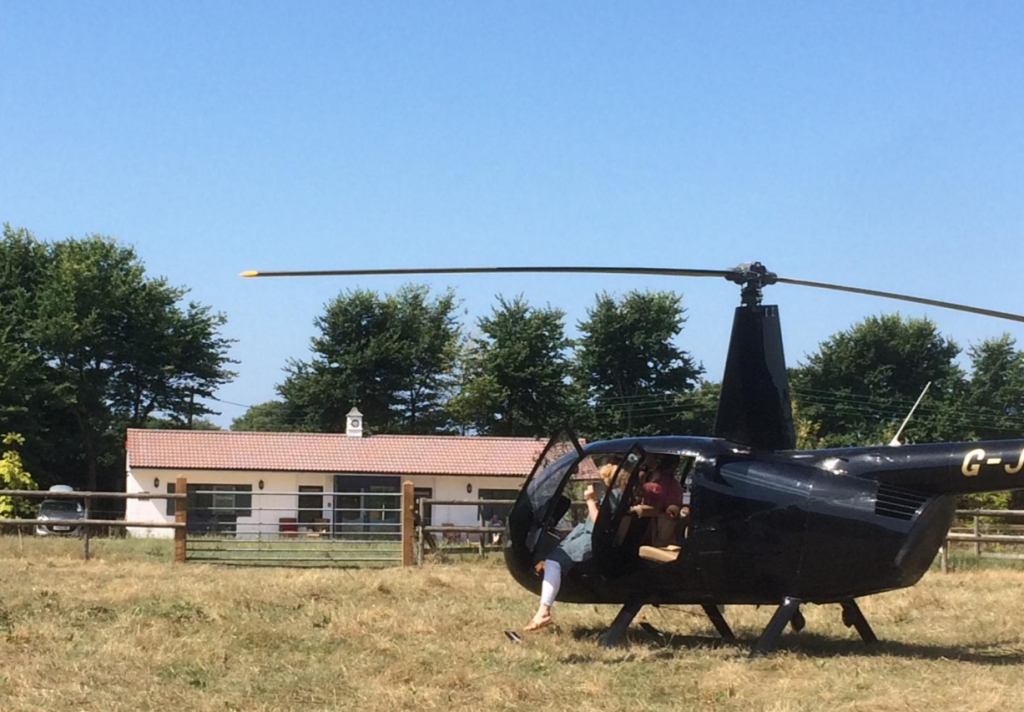 Families and couples interested in seeing Somerset can use this lovely small beach house, which is situated on the grounds of the owners' home. The one-level accommodation has an open-concept living room/dining room with cozy sofas, a TV/DVD, and an electric fireplace. A half-acre of lawned area, a wildflower meadow, a patio area with garden furniture, a hammock, and a Grill, all of which are outside, are all ideal for pets. The home is located in the coastal community of Kewstoke, just a short stroll from a neighborhood shop and bar. Going to Weston-super-Mare and Burnham-on-golden Sea's sand beaches is also simple. The property also has a lovely fenced animal pond with seating around it.
Best Time to Visit – Spring
16. Plum Tree Cottage Corfe Castle [Isle of Purbeck, Dorset]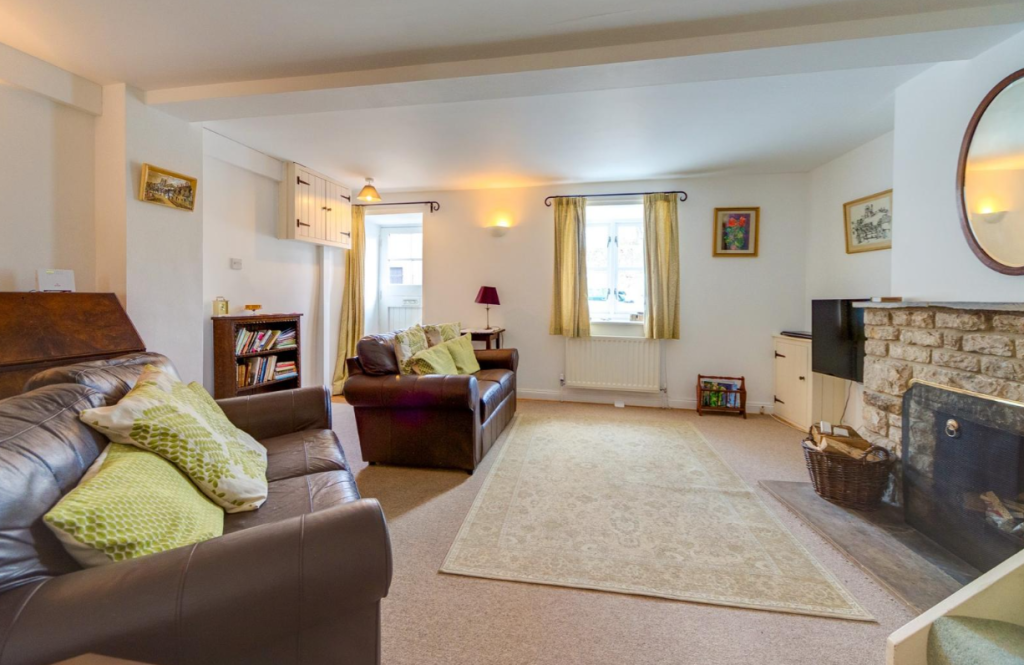 This luxurious cottage, located in the Dorset village of Corfe Castle, is ideal for young families wishing to explore the neighborhood. There isn't a nicer country hideaway for a family getaway than one close to the seaside town of Swanage, the Studland Natural Reserve, and the castle remains, which are just iconic. Plum Tree Cottage is a cozy accommodation with everything you need for a fantastic vacation in Dorset. The garden is complete with apple trees and a beautiful setting for countless recreation days.
Best Time to Visit – Summer
17. The Sea Glass Cottage [Prince Edward Island, Canada]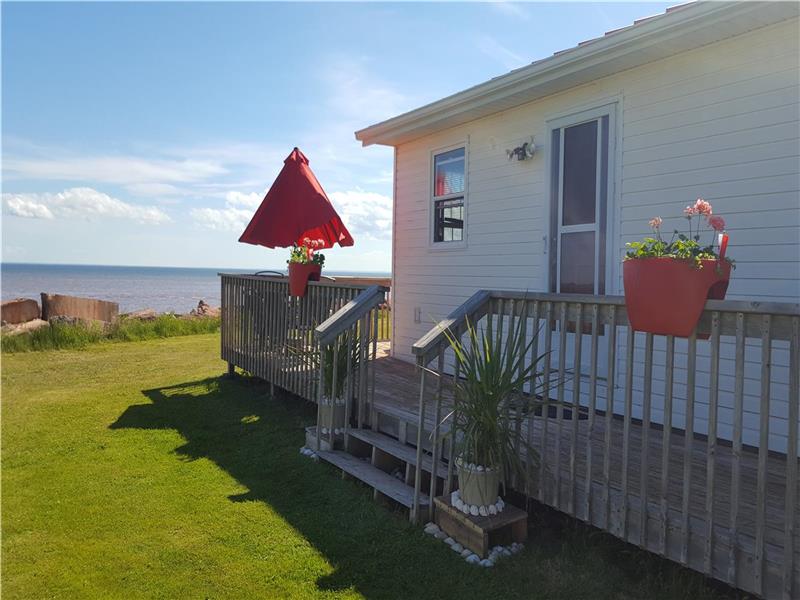 A vacation rental known as The Sea Glass Beach House is at Cardigan Bay, on the sands, with a view of Boughton Island. The cottage is nautically themed and has three bedrooms and two bathrooms. It has a sizable deck with a fantastic view of the water, plush seating areas, and a dining table and chairs for al fresco dining. Swimming, beachcombing, clam digging, and animal watching are just a few activities at the beach house. Prince Edward Island's stunning sea glass, perfect for crafting jewelry out of or keeping it as a keepsake, inspired the name "Sea Glass." All things considered, the Sea Glass Beach House is the ideal location for a leisurely beach vacation.
Best Time to Visit – June-August
Summing Up!
Finally, little seaside cottages provide only a chance to experience the allure of coastal living. There is something for everyone, from Cornwall's rocky and dramatic coastlines to the serene and lovely beaches of Norfolk.
Our cottages offer the ideal base to explore the neighborhood and have lifetime experiences, whether seeking a romantic retreat or a family vacation. These cottages provide comfort and relaxation in equal measure thanks to various features and facilities like breathtaking sea views, warm interiors, and contemporary conveniences.
So why not take a trip to the shore and experience the enchantment of small coastal cottages?
Other Articles